In 2020, 2.2 billion people worldwide do not have access to safely managed drinking water services, and this figure doubles when it comes to sanitation services, Africa being the most affected continent, according to the UN. This is still a very far cry from the Sustainable Development Goal of guaranteeing access to water and sanitation for all and sustainably managing water resources (SDG 6) by 2030. Beyond this alarming observation, which is a real public health issue, many people, although they have the necessary facilities, may encounter difficulties related to paying their bills, among other things. It is therefore very urgent today that these inequalities are reduced to ensure permanent access to water services for all.
---

Whether at the level of countries, regions, cities, or even companies, everyone needs to work together to offer inclusive solutions. Veolia is particularly committed to "supplying and maintaining essential services that are crucial to health and development". This is why, among the 98 million people supplied with drinking water in the world and the 67 million people connected to sanitation thanks to Veolia's facilities, 4.17 million benefit from inclusive systems to access these essential services, and, in its Impact 2023 programme, the Group has committed to increasing this figure by 12% in four years.
---
Who are our customers?
Cities
---
Veolia solution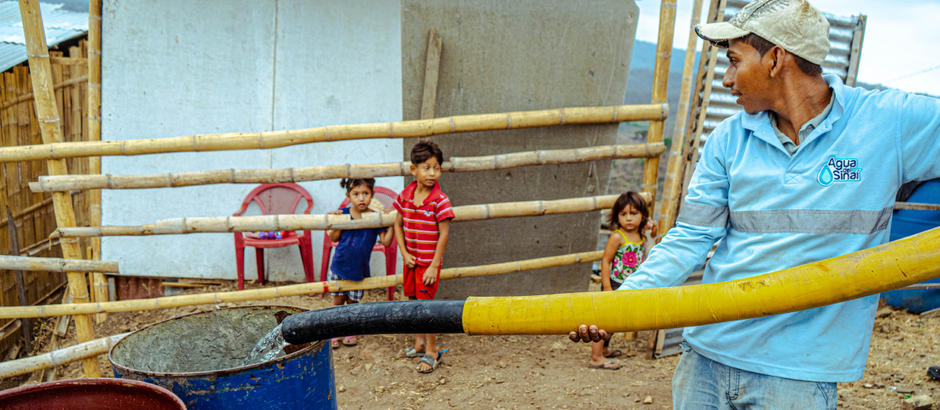 The Group implements several actions, adapted to different countries and areas, to support the most vulnerable and enable them to access essential water services:
→ Financial support: lower water prices for populations in disadvantaged areas, payment instalments, eco-solidarity pricing, "Water Cheque" scheme, etc.
→ Alternative water supply solutions: supply by trucks, construction of water filling stations in city areas, installation of standpipes, etc.
→ Mobilisation in the event of a crisis: team responsiveness, deployment of Aquaforces mobile water treatment units in refugee camps, for example, or following a natural disaster in regions in difficulty.
→ Social support for populations: setting up of mobile agencies, mediation systems arbitrating user complaints, information points, such as the Multi-Service Mediation Information Points (PIMMS) in France, to advise people in financial difficulty on how to manage their budget, etc. 
→ Implementation of digital solutions: development of mobile applications such as "Veolia et moi" in France or "My water plus" in the Czech Republic, notably allowing consumers to monitor their water consumption, etc. 
All over the world, Veolia adapts to the needs of populations, depending on the local context, by implementing inclusive solutions.
Benefits for our customers
Improvement of population health, economic, and social conditions
Reduction of inequalities
Guarantee of quality service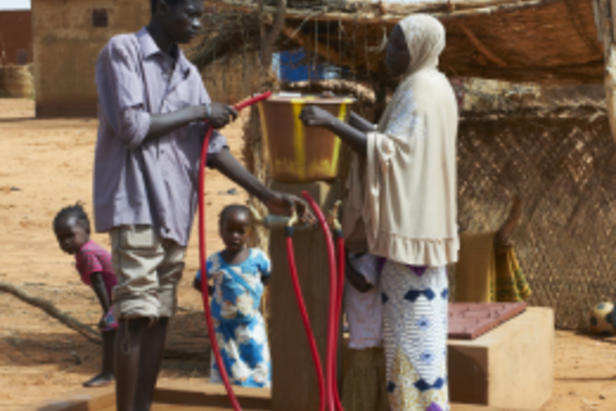 Deployment of standpipes in areas where infrastructure is limited
For many years, Société d'Exploitation des Eaux du Niger (SEEN), a Veolia subsidiary, has been committed to providing access to water to as many people as possible at appropriate costs. Where resources are lacking, 3,268 standpipes, supplying an average of 250 people each, have been installed and are managed by the population.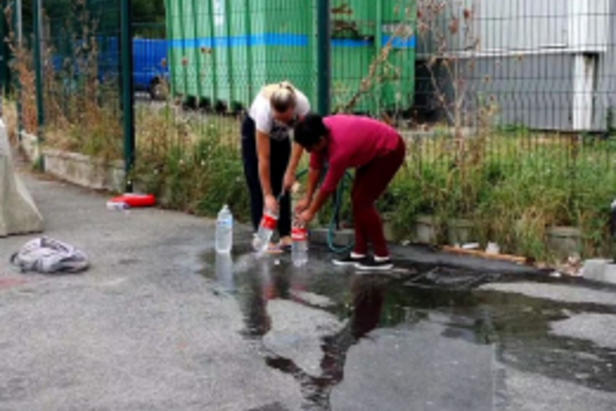 Toulouse Métropole
—
France
Installation of additional water points for the homeless in Toulouse Métropole during the Covid-19 epidemic
The Veolia Foundation, in partnership with the NGO Solidarités International, installed water points in several homeless settlements. This initiative reinforces Toulouse's actions to support the most vulnerable and protect them from the virus (pedagogical actions to remind people of barrier gestures, reopening of automatic public toilets, etc.).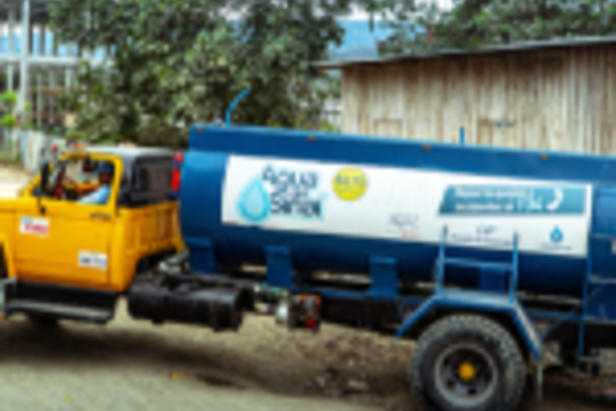 Development of water services for inhabitants in a deprived urban area

In 2018, in the Monte Sinaí shanty town not covered by the municipality, Veolia set up a mobile water distribution network, "Agua del Sinaí", to provide drinking water for the 130,000 people living there. The price of water is 25% lower and GPS monitoring ensures that the needs of the local population are met and that the supply is provided on schedule.