Wastewater treatment mainly takes place in wastewater treatment plants located far from homes, needing space, not always very attractive looking, and potentially generating noise and odours. New forms of plants are emerging that are more economical, and environmentally friendly which use nature itself.
---
A typical wastewater treatment plant uses chemicals and can consume a lot of energy, due to the use of electromechanical equipment, to operate and efficiently treat wastewater before discharging it into the natural environment. The costs of operating and maintaining infrastructure can be high, impacting the price of water services for populations connected to a collective wastewater system. Veolia therefore offers wastewater treatment plants using the Organica process which treats wastewater and naturally reduces the presence of various pollutants thanks to plants, bacteria, and micro-organisms.
---
Who are our customers?
Cities and communities
---
Veolia solution

Organica wastewater treatment plants combine conventional treatment technologies with ecological engineering by activated sludge, based on an ecosystem capable of naturally removing pollutants in wastewater.
Specific and resistant plants, such as Cyperus, are chosen for their root system capable of developing in wastewater. The plants are thus placed in basins, cultivated on the surface in a greenhouse, and their roots are immersed in the wastewater to a depth of 1.5 metres.
Many living organisms, such as shellfish, snails, freshwater shrimp, and bacteria, live in them, suspended in the water or attached to the roots, and help to clean up the wastewater.
The advantages of an Organica plant are thus numerous compared to a conventional wastewater treatment plant: a similar quality of treated and discharged wastewater, lower energy consumption, a space twice as compact, odour suppression, reduction of operating costs, the appearance of a botanical greenhouse blending into the landscape...
These new generation stations can be built near homes, and, each year, their innovative and original character attracts many curious visitors who want to learn how they work.
Veolia is developing new wastewater treatment solutions which use nature itself and are part of a sustainable development approach.
Benefits for our customers
An ecological, aesthetic, and economical solution
Attractive and educational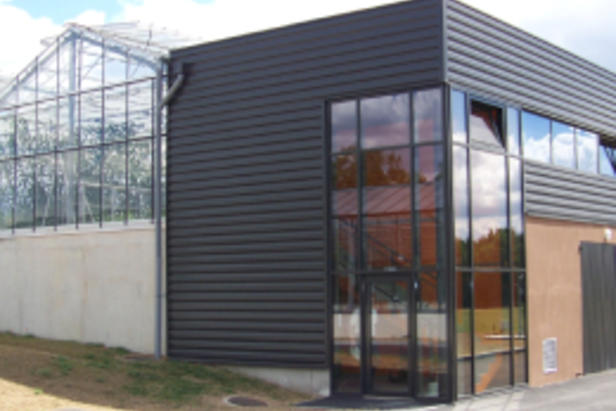 Le Lude, the first French town to have an Organica wastewater treatment plant

In December 2009, Le Lude decided to build a new modern wastewater treatment plant exclusively for urban water purification, and Veolia commissioned the Organica process for the first time in France. The plant, of about 250 m², treats between 815 to 2,100 m3/day depending on the weather.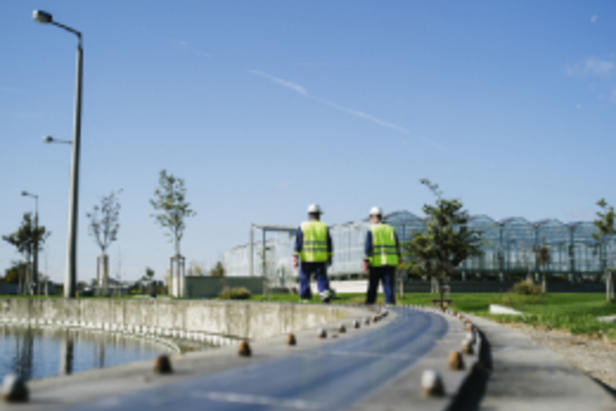 Implementation of the Organica process in the Budapest wastewater treatment plant
Veolia has owned the Budapest wastewater treatment plant since 1997; it implemented the Organica process in 2012, which made this plant the most modern and attractive in Hungary at that time. The Group thus treats the wastewater of around 300,000 people from the districts of Pestlőrinc, Kispest, Erzsébet, and Soroksár and from companies in the area.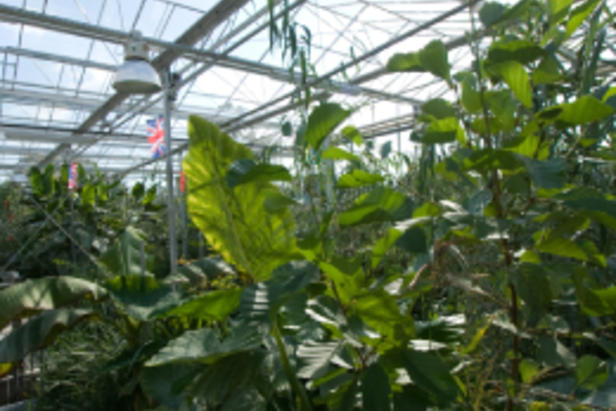 Martinique, Le Diamant
—
France
Construction of an Organica treatment plant, a first in the Caribbean
Famous for its landscapes and its view of the rock of the same name, due to urban development, Le Diamant wanted to build a new, more efficient and more appealing treatment plant. In early 2015, Veolia was asked to commission the Organica process.