The nuclear power, defence, medical and research industries produce radioactive waste. As this waste can present major risks for the environment and human health, it must be managed with care, from the time it is handled in industrial firms to its treatment and temporary or permanent storage.
---
Nuclear waste includes very varied types of waste, solid, liquid and even gaseous, with differing degrees of radioactivity and "short" or "long" life. This diversity means that management and treatment must be adapted to each case. Veolia offers its expertise in nuclear waste through its subsidiary Veolia Nuclear Solutions, which specializes in decontaminating and dismantling nuclear facilities, and the treatment of radioactive waste.
In recent years, the Group has strengthened its position in nuclear waste by signing a partnership agreement with EDF in 2018, an electricity producer and supplier, to jointly develop solutions for dismantling Uranium Natural Graphite Gas (UNGG) reactors and for treating radioactive waste using the vitrification process. In December 2019, via their respective subsidiaries, Cyclife Holding and Asteralis, the two companies announced the creation of Graphitech, whose objective is to meet the challenges of dismantling graphite technology nuclear reactors around the world. 
Veolia is thus the only company in the world capable of offering a complete waste characterization, treatment and stabilization solution to operators in the nuclear sector and related activities.
---
Who are our customers?
Industry
---
Veolia solution

- Characterization
- Robotics
- Separation (decontamination, liquid-solid separation, filtration and extraction systems, etc.)
- Waste treatment by evaporation, concentration or incineration
- Stabilization by vitrification, solidification, cementing or encapsulation
Various subsidiaries specializing in the treatment of pollution have strengthened Veolia Nuclear Solutions' offer: Veolia Water Technologies, specializing in water treatment solutions, Sarp Industries, specializing in hazardous waste and pollution treatment, and SODI, specializing in services for industrial companies.
Through its subsidiary Veolia Nuclear Solutions, Veolia has all the necessary expertise to treat radioactive waste efficiently and safely and to decontaminate and dismantle nuclear facilities.
Benefits for our customers
Control of health and environmental risks
Complete range of expertise
Focus innovation
Dexter, a remote handling system developed by Veolia Nuclear Solutions
Taking the form of an articulated arm imitating that of a human, Dexter is an agile and sensitive robot, capable of identifying different textures and materials, used to handle radioactive waste in areas inaccessible to humans. It is remotely controlled by a human operator, whose movements it replicates thanks to a secure internet connection, and can not only handle objects from 10 kg (one arm) to 100 kg (two arms with a crane attachment), but also pick up small objects such as a pencil.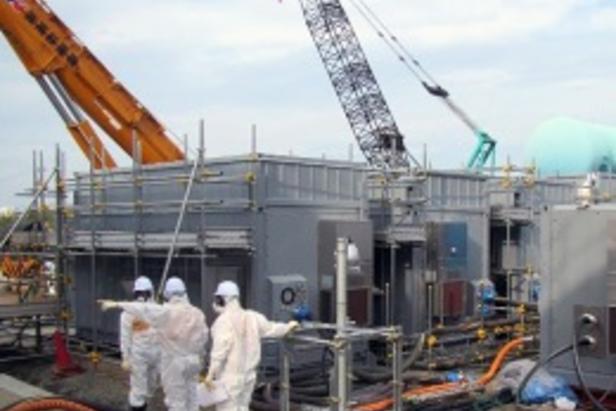 Cleaning contaminated water at the Fukushima Daiichi Nuclear Power Plant
In March 2011, after the disaster, Tokyo Electric Power Company (TEPCO), the multinational company operating the Fukushima Daiichi power plant, chose Veolia to clean up the contaminated water on the site. The Group participated in the removal of more than 370,000 billion becquerels (10 million curies) of radioactive caesium from more than 370,000 m3 of contaminated water and deployed a mobile technological platform to remove radioactive strontium from the water.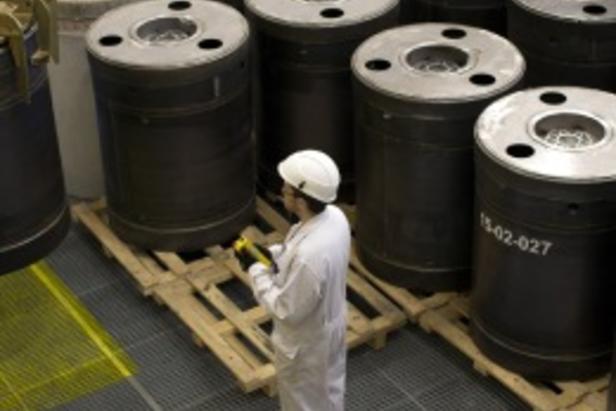 Various CEA sites
—
France
Trust-based partnership with the French Alternative Energies and Atomic Energy Commission (CEA)

Since 2009, the CEA, a key player in research, development and innovation, particularly in the French industrial nuclear sector, and Veolia have signed several agreements for decommissioning facilities and managing nuclear waste on several of its sites. These include INB 35, for the management of liquid radioactive effluents in Saclay, INB 72 for the management of solid irradiated waste also in Saclay, and the centre for the consolidation of very low level waste (CRETFA) in Marcoule.
Washington State
—
United States
Remediation of the Hanford site for the US Department of Energy (DoE)

At the Hanford site, dating from the Second World War, several million radioactive waste products from the production of plutonium were stored in 177 underground tanks. Veolia was chosen to assist the DoE in the management of its waste and to participate in the demolition and decontamination of the Plutonium Finishing Plant (PFP).