Soils are frequently degraded and polluted and therefore present risks for both the environment and the general population. Contaminated mainly by heavy metals (lead, arsenic, etc.) and organic compounds (hydrocarbons, methane, etc.), polluted soils can affect groundwater, surface water and the human body through the skin, by ingestion - for example by eating plants grown on these soils - and by inhaling particles.
---
According to the FAO (the United Nations Food and Agriculture Organization), "about 33% of the world's land is degraded". This is due to human activities associated with industrialization, urban densification and agricultural intensification. In a context of population growth, to create new buildings and use new land for agriculture without posing a threat to the environment and people, it is necessary to depollute soil... that has often been polluted by the very same activities. In this context, Veolia, together with its subsidiary SARP Industries - which is home to one of the European leaders in the sector, GRS Valtech - offers its expertise in soil remediation.
---
Who are our customers? 
Industry, cities, tertiary sector 
Veolia solution

Veolia guarantees its customers the following support in terms of soil remediation: 
Site study, characterization and risk assessment of the pollution
Proficiency in all the treatment techniques: 
- in situ: venting (injection of pressurized air into the unsaturated zone to bring volatile pollutants to the surface), sparging (a solution similar to venting but acting in the saturated zone and capillary fringe), stripping (pumping groundwater to bring dissolved pollutants to the surface), chemical oxidation (injection of chemical reagents into the soil to break down pollutants), slurping (simultaneous extraction and treatment of pollutants from the soil and groundwater), etc.
- on-site: stabilization (reducing the mobility of pollutants in the soil), solidification (reducing soil permeability to trap pollutants), thermal desorption (rendering pollutants volatile by heating the soil), physico-chemical treatment, biological treatment, etc.
- off-site: soil excavation with transport to Veolia's biological, physico-chemical and thermal treatment centres and the treatment of materials in specific sectors.
Monitoring sites post-remediation 
Safety in the event of accidental pollution
Control of dust emissions 
Traceability of excavated soil 
Veolia is also interested in phytoremediation treatment, which uses plants that absorb pollutants to depollute the soil in a more economical and ecological way.
 
As every situation is different and requires specific techniques, Veolia assesses every need.
Benefits for our customers
Smaller environmental footprint
Provision of treated soil
Recovery of excavated soil not reused on site
---
They choose this solution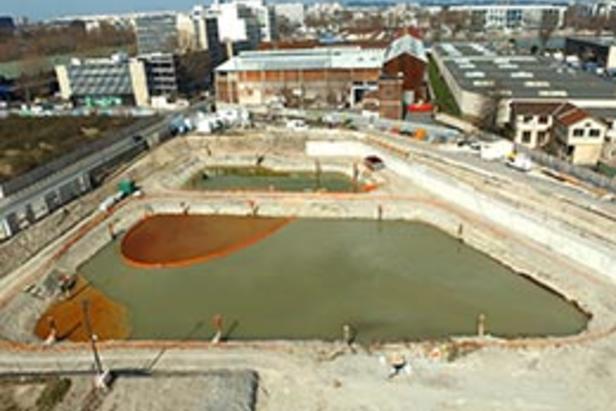 Signature of a partnership with the Société du Grand Paris
Since 2016, this partnership has enabled Veolia to offer its treatment solutions in tenders issued by Société du Grand Paris. Veolia is thus depolluting part of the spoil from the works, estimated at a total of 45 million tonnes, nearly 20 million m3 of which will be excavated.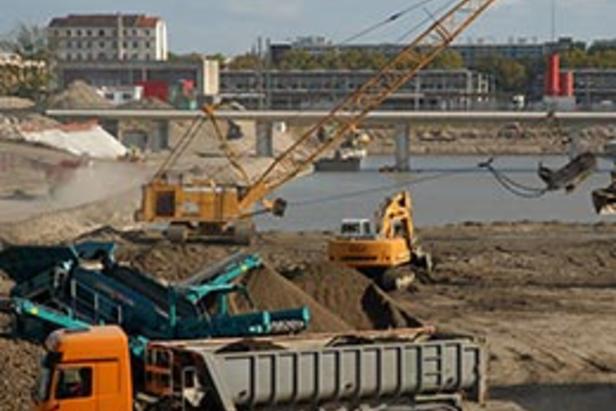 Soil remediation and urban development in La Confluence
Long dedicated to industry, rail and port activities, the La Confluence sector has been renovated to accommodate a new and welcoming modern district. Veolia was involved in the creating the nautical space and the rehabilitation of the promoter islands by excavating and processing more than 400,000 tonnes of materials for the first, and by evacuating into a Veolia heat treatment centre or by recovering on site a total of 107,000 tonnes of soil.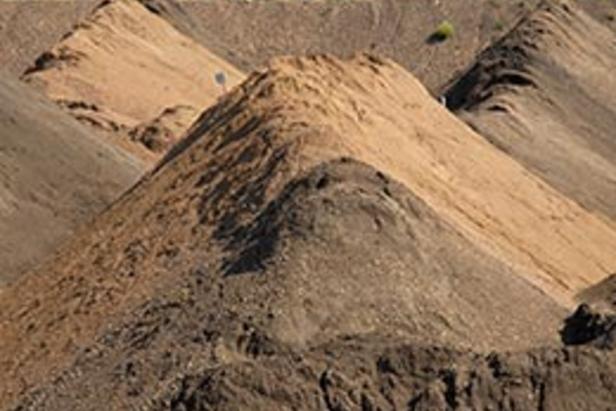 Rehabilitation of the Fiat industrial site
Fiat and the Serbian government have entrusted Veolia with the treatment of the soil at an active site in order to accommodate a new vehicle manufacturing plant. In total, 260,000 tonnes of soil have been treated by thermal desorption on site.