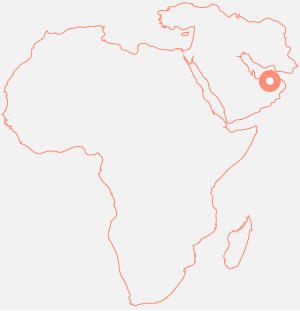 This slashes CO2 emissions by a factor of 10 or more compared to the production of fresh water from desalinated seawater.
Thanks to Veolia, in partnership with Besix and the city of Ajman, the Emirate will reuse 100% of its wastewater once treated. Even the golf courses will benefit for watering greens.
Play a round of golf and simultaneously engage in a sustainable development approach. Grab your clubs!


Veolia's Africa - Middle East zone employs 10,000 people in 23 countries. In this region of the world, the Group manages 132 drinking water plants serving more than 9 million people annually. It collects 120,000 tonnes of waste and produces more than 1.7 million MWh of energy.