The Water Impact IndeX (WiiX), a simple method for measuring the water footprint of municipal and industrial activities
The Water Impact Index designed by Veolia is a water footprint indicator. It measures the impact of human activities on a local water resource and evaluates how other water users (both humans and ecosystems) could potentially be deprived of this resource. The Water Impact Index takes into account the quantity of water used, quality and local hydrological stress.

The Water Impact IndeX conforms to current requirements of the ISO 14046:2014 standard related to water footprint assessment. Based on a "life cycle" approach, it assesses the water footprint of each stage of the water cycle of an activity: "direct WIIX" related to direct withdrawals and discharges and "indirect WIIX" related to energy and chemicals consumption, and disposal of waste generated by the water cycle of the activity.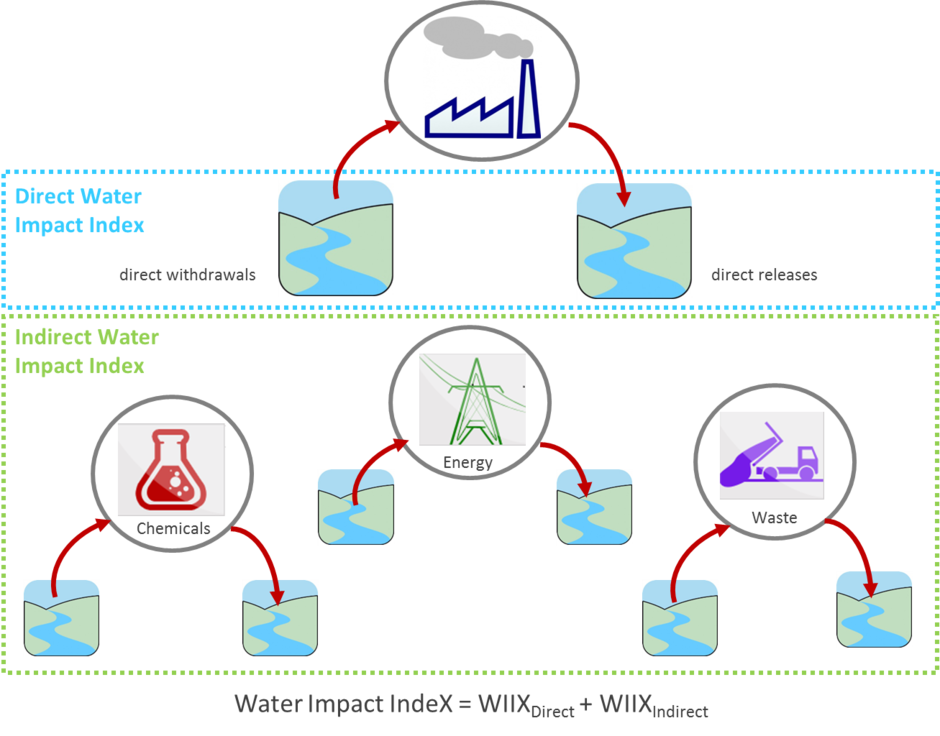 An indicator for solving environmental problems
The Water Impact IndeX is a pragmatic and operational indicator. It offers an objective evaluation of the water impact of different operational choices, identifying which levels of an operation have the greatest impact. It also provides a methodology for establishing the positive and negative implications on how water resources are managed.
Veolia has set up a platform dedicated to the environmental footprint which integrates the calculation of the IndeX Water Impact and offers its clients personalized support on environmental issues to help them reduce their footprint on the planet.
For more info on this offer, please contact: [email protected]