Photovoltaic solar: don't throw those panels out, we recycle them!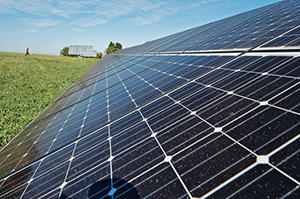 In Rousset, southern France, Veolia has set up
the first treatment unit for end-of-life photovoltaic panels.
The goal is to recycle 96% of the materials they contain: glass, aluminum, copper and silicon.
With 55,000 metric tons of panels installed in France every year, the potential is tremendous. PV Cycle, the European eco-organism in charge of collecting the panels, selected Veolia due to its innovative treatment technology, which is unique in France. Starting in 2017, an annual 1,400 metric tons of materials will be recovered and that amount should soon increase. Veolia is planning to ramp this up to 4,000 metric tons of recovered materials a year by 2021.  
London calling: an excellent package for Veolia
The South London Waste Partnership spanning four London boroughs (Croydon, Merton, Sutton and Kingston) selected Veolia to provide all their environmental services.
The program includes recycling and household waste collections, commercial waste, sale of recycled materials, street cleaning, winter maintenance and vehicle management. The eight-year contract, which is worth over £209 million (€238 million), also provides for outsourcing the Merton and Sutton services, meaning that 330 people joined Veolia in 2017.
Used disposable cups: a touch of recycling in your tea?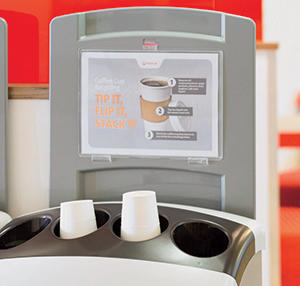 In the United Kingdom, tea is of the essence! And as with coffee, people are drinking it on the go more and more often.
The problem is that it results in 2.5 billion used cups being sent to landfill every year.
So Veolia decided to offer British companies a special service with multiple options, such as bulk collection or a post-back service. Over a six-month period, a "decontamination" solution was developed with customers such as
Costa and Starbucks
to separate the cups from other waste. This improves the quality of the secondary raw material, which can then be reused to make new products.    
Back to school: from old textbooks to brand new exercise books!
Offered by Veolia and the éditions Belin publishing house, the Écogeste Collèges operation collects and recycles obsolete textbooks free of charge for 6,800 middle schools in France.
Given the change in several curricula between 5e and 3e Classes (equivalent to Grades 7 and 9 in the US system), almost 10 million books could be replaced. In 2016, the first year of the operation collected over 1,475,000 books. Using the recycled paper from the textbooks, around 16 million 96-page large format exercise books went back to school.
Profits from the operation, repeated in 2017, went to UNICEF France to finance actions for children and education.
Decommissioning on the crest of a wave
In Great Yarmouth, at their end-of-life North Sea platform decommissioning site, Veolia and its partner Peterson took delivery of the Shell Leman BH platform in 2017. This operation aims to recycle and reuse 99% of the structure's 1,600 metric tons of materials.
With the Shell Leman BH project, we're making a solid contribution to "resourcing the world" by reusing raw materials such as steel, copper and water. In fact, the recycling rate exceeds 99% and we're extremely proud to be involved in decommissioning these offshore structures as we're helping to return the sea to its natural state.
Our team members are all passionate about what they do and about doing it well. They always have in mind two principles that we will never compromise on: safety and environmental impact. This is no doubt one of the keys to our performance and it's the basis on which we provide our clients with efficient, safe solutions. There's no better selling point than the list of decommissioning projects already successfully delivered, especially in a rapidly expanding market, such as the North Sea, where Veolia is now strategically placed. And our company has all the resources needed to provide decommissioning, recycling and state-of-the-art disposal services to all offshore platform owners in the region.

Craig Nicol
Decommissioning Development Proposals Manager, UK