Through its long-standing businesses, Veolia implements an array of solutions that ensure daily access to vital basic services for millions of people worldwide.
The Group's businesses contribute to the well-being of communities and the attractiveness of regions.
In 2018, numerous events and projects illustrated the tasks that Veolia undertakes each and every day to ensure that an ever-growing number of people have access to resources.

Veolia stands out for its ability to leverage its state-of-the-art expertise and technology in response to highly complex situations.
Dismantling reactors
With part of the world's fleet of nuclear reactors now ageing, nuclear plant dismantling and radioactive waste management are significant market opportunities. For some ten years now, Veolia has been offering management services in France for basic nuclear facilities and low-level radioactive waste, in particular at Saclay for CEA, the French Alternative Energies and Atomic Energy Commission; at the Cires facility for Andra; and at the Centraco in Marcoule for EDF.
With around 900 employees, Veolia Nuclear Solutions now has clients in the United States, United Kingdom and Canada. In Japan, Veolia is participating in the long and complex work to dismantle the Fukushima power plant reactors.
In July 2018, the Group signed a partnership with EDF to dismantle six first-generation UNGG (uranium naturel graphite gaz) reactors and to treat the radioactive waste from them by vitrification.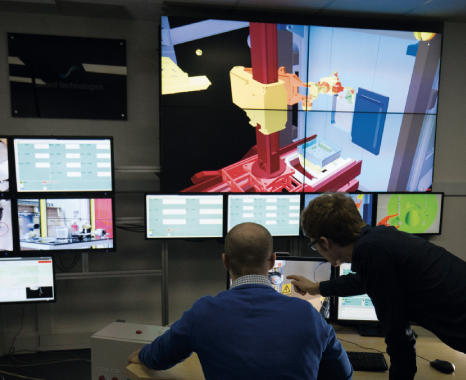 Deconstructing submarines
In September 2018, in Cherbourg, France, Naval Group began the task of deconstructing five first-generation ballistic missile nuclear submarines (Le Tonnant, Le Terrible, Le Foudroyant, L'Indomptable and L'Inflexible).
As part of this unprecedented mission, Veolia has been contracted to deconstruct the submarines and recover materials from them. 
The deconstruction yard for Le Tonnant in figures
6,100 metric tons: weight of a ballistic missile nuclear submarine
5,300 metric tons recovered, including 1,500 metric tons of hull, 2,000 of scrap metal, 800 of lead and 1,000 of nonferrous metals (stainless steel, copper, etc.)
20 Veolia employees working at the Cherbourg site
18 months: time required to deconstruct a ballistic missile nuclear submarine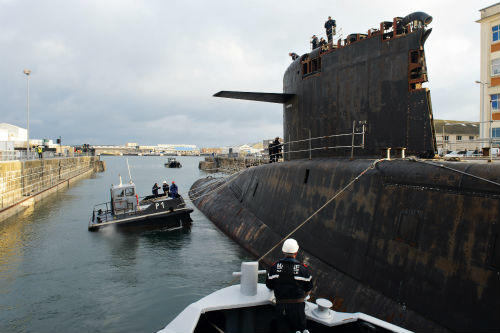 Since 2014, Veolia has been engaged in deconstructing end-of-life surface vessels, such as the Jeanne d'Arc and Colbert.

of the materials extracted from the deconstruction of the submarines – mainly ferrous and nonferrous metals – can be recovered.