Issue
---
The dairy sector faces the challenge of climate change and satisfies the environmental requirements of its key customers (retailers) although the economic performance of this sector is conditioned by its ability to innovate in terms of good environmental practices. 
The customer's objective
Play an active role, as the UK dairy market leader, in mitigating and adapting to climate change while increasing production capacity at the Davidstow site. To achieve this, focus on reducing the group's carbon footprint: use of greener energy sources, development of more efficient energy systems, and financing of renewable energy technologies.
Veolia's solution
---
Design and build a biomass-fired heating network for the largest dairy group in the UK. It must be able to supply the 100 000 tonnes of steam required for the processes (pasteurisation and drying) used to make 55 000 tonnes of cheese every year.
Innovation
The new biomass-fired steam plant runs on wood pellets from corporate waste, including building and public works, stores, and individuals. 
After being collected, the wood is sorted by grade (grade A for Dairy Crest) and checked to ensure it meets environmental requirements. Then it is shredded and cleaned of all contaminants (nails, staples). Once dried, it is processed into pellets.
500 million
litres of milk supplied by 330 dairy farmers and 700 million planned
28 %
reduction in CO2 emissions related to direct activities by 2021-2022 (against 2016-2017)
40 %
of energy consumed in 2017 came from the biomass-fired boiler
Technologies
Highly efficient and competitive (compared to conventional biomass-fired boilers), Veolia's solution is based on proven technology:
• use of Byworth Chain Grate-Type Stoker boilers, a technology generally used for coal;
• boiler coupled to a gas turbine to optimise carbon emission reduction;
• advanced combustion system with efficient filters.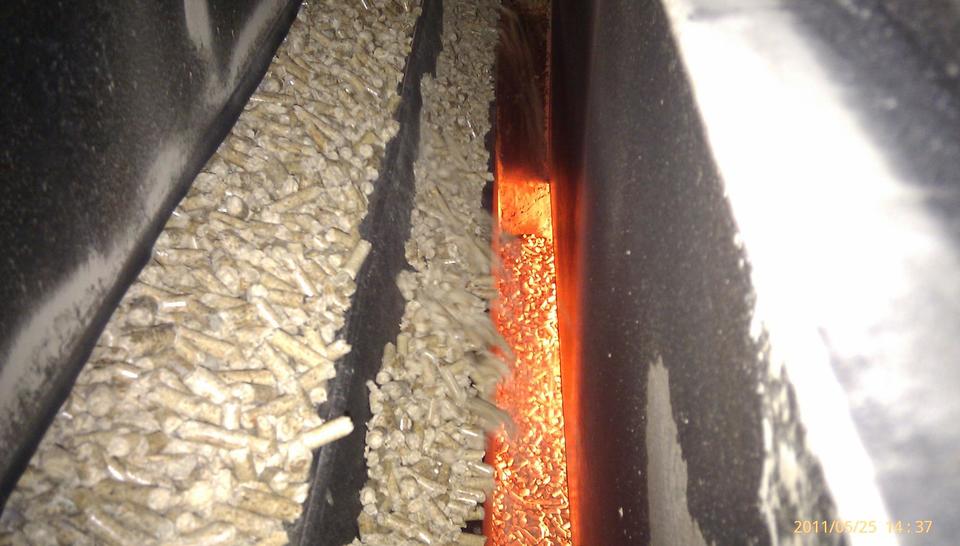 Davidstow est le premier site industriel du Royaume-Uni à utiliser la biomasse pour produire de la vapeur.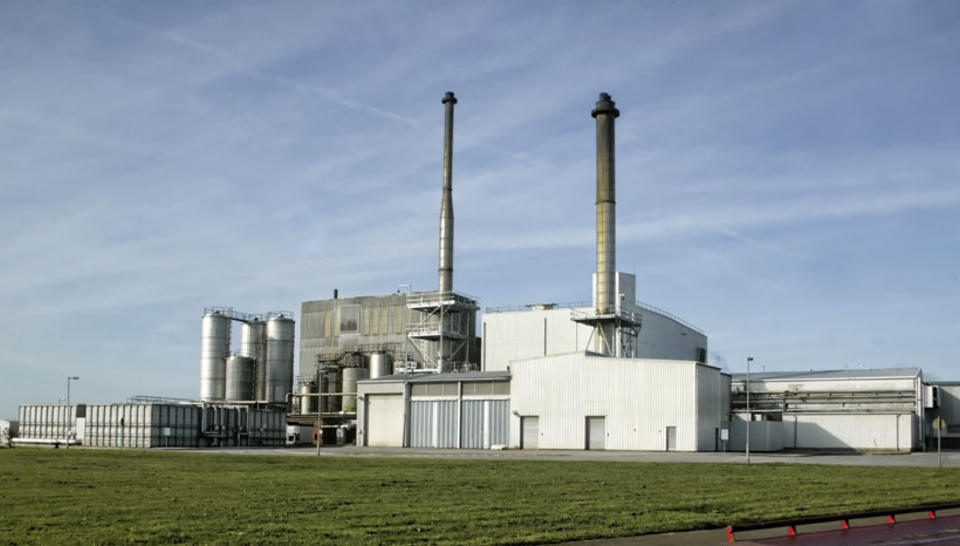 Davidstow est le premier site industriel du Royaume-Uni à utiliser la biomasse pour produire de la vapeur.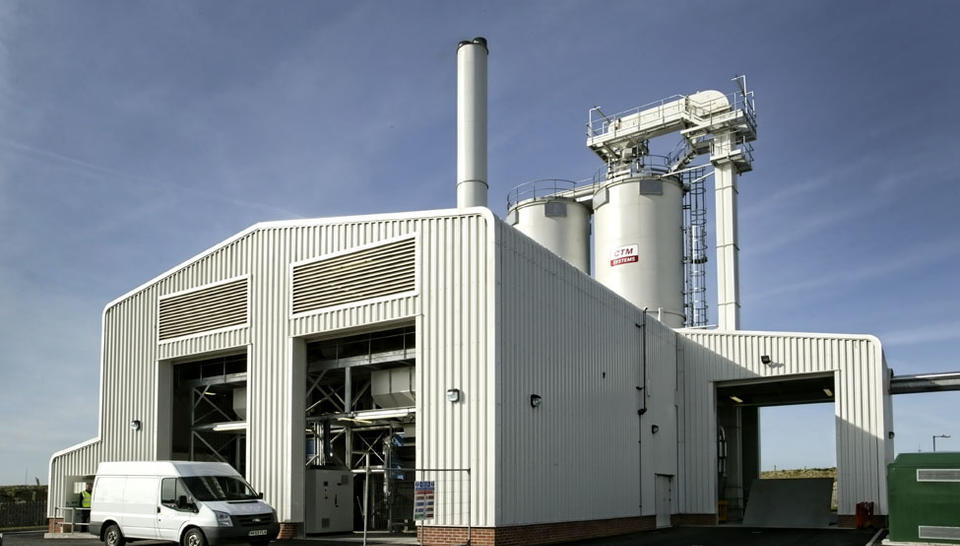 Davidstow est le premier site industriel du Royaume-Uni à utiliser la biomasse pour produire de la vapeur.
Les bénéfices client
---
Energy efficiency
• 40 % reduction of energy costs (supply and operation).
• 90 % coverage of steam requirements by renewable energy.
Environmental performance
• 28 % reduction in Dairy Crest's carbon emissions.
• Use of wood waste helps turn it into a valuable energy source and greatly reduces landfilling.
Economic performance
The energy savings made as soon as the biomass-fired boiler entered into service accelerated return on investment for the customer.
Social performance
With a workforce of 200, including six employees dedicated to the biomass-fired boiler, the Davidstow site is one of the largest employers in northern Cornwall. It also helps to secure the dairy sector, through an exclusive partnership with 330 farmers in an area of 80 km between Devon and Cornwall.
Contract scope
Site: Davidstow, Cornwall
Population: 536 000
Equipment: Biomass-fired boiler
Contract term
10 years
Business sector
Industrial
---
Expertise
• Renewable energy solutions.
• Recycling biomass waste to produce green energy.
Planète
• Thanks to the success of the biomass project awards have showered down on Dairy Crest: the CEA Lord Ezra Award - Best Renewable Energy Project and RegenSW Award - Best Biomass Project.
• Local farmers recover the ash from combustion to use as a soil conditioner.
People
• With the creation of the Harper Adams Innovation Centre on the campus of one of the country's leading agricultural colleges - with which Veolia regularly works - Dairy Crest signs an original partnership. About forty employees from its technical and R&D teams are transferred there and work with students on the future of food and agriculture in the country.
• This university partnership won Dairy Crest the Most Innovative Contribution to Business-University Collaboration category in the Times Higher Education (THE) in 2016.