Present your final-year thesis to a judging panel of Veolia professionals and win a trip and the opportunity to make some great contacts!

Depending on your topic, you will be entered into one of three categories: Cities, Industries and Performance. Each category is divided into two subcategories: internal (if you are an intern or work study student in one of our activities or subsidiaries) or external (if you interned at another company or did not intern).
 
WIN A TRIP: this year, win a trip to Hong Kong and discover our installations!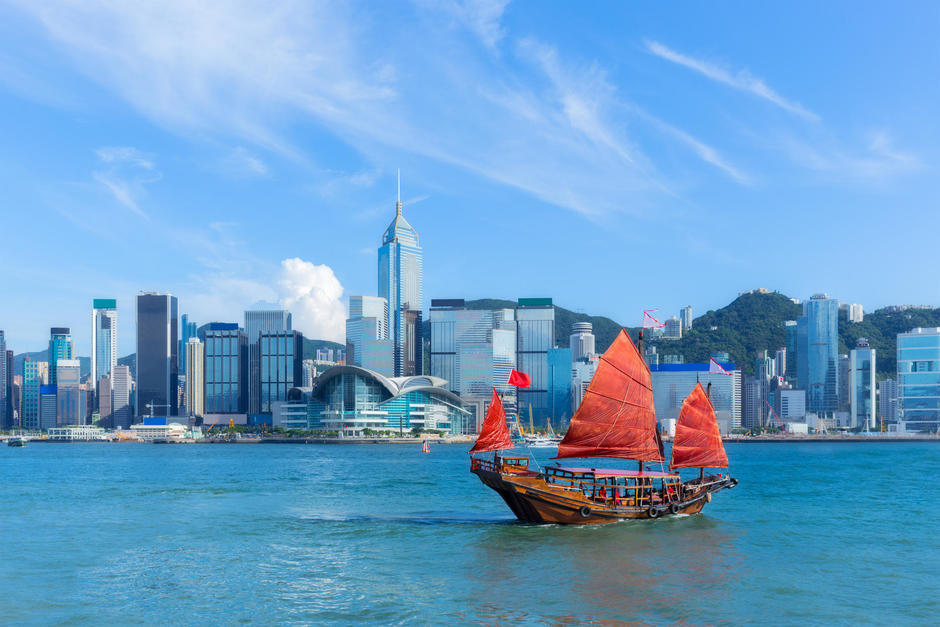 As a Trophées Performance award winner, you'll receive and a travel grant and round-trip airfare to the destination, where you'll be welcomed by local Veolia staff should you so wish.
And you'll have the opportunity to find out more about what we do and our international expertise.
WIN €4,000 FOR YOUR SCHOOL!
As part of Veolia's commitment to support higher education, each winner's university or graduate school will receive €4,000!
PREVIOUS DESTINATIONS
Since 1998, each year's winners have explored new horizons: over the last few years the winners discovered Abu Dhabi in 2014, Seoul in 2015, Buenos Aires in 2016, Sydney in 2017and Boston in 2018. In 2018 edition, 6 awards were made. Thank you to the participants and congratulations to the winners.
The next awards ceremony will be held on Monday 3 December 2018 at Veolia headquarters in Aubervilliers.

---
ELIGIBLE TOPICS
Your topic must be related to one of our business activities or applicable to one of the functions of a large company such as Veolia. The rules
To be eligible for the competition, work must be completed:
→ by one or more students (maximum 3);
→ during the final year of a five-year university degree (European standard) ending in the 2017-2018 academic year. 
► CITIES
Develop technological, financial and social solutions to improve the quality of life for inhabitants. 
Save and renew resources, minimizing the environmental footprints of the territories.
 
The Trophées Performance awards 2019
► INDUSTRIES
Implement sustainable solutions to ensure the long term viability of industrial activities, maintain growth. 
Recover non-hazardous and hazardous wastes, soil decontamination, dismantling of sensitive facilities, water recycling, energy management…
 
► PERFORMANCE
Provide access to essential services, to an equitable distribution of resources and their preservation. Implementation of sustainable solutions, progress initiatives at the service of all. 
Measure and monitor the impact of activities on the environment and public health in a fully transparent manner through the environmental management system. Design and deploy solutions to optimize the use of different resources and preserve them.
Enable human resource realities and operational practices to be accurately identified. 
---
Find out all the latest news about the Trophées Performance
The Trophées Performance tools
> Download the flyers
> Download the information sheet
Not sure?