Greener manufacturing with better control over costs: challenges facing the automotive industry
Vehicle sales are taking off in every corner of the world, creating new environmental challenges for car and truck manufacturers. This applies equally to the manufacturing phase as to the end-of-life phase when vehicles are dismantled.
Vehicle manufacturing uses vast quantities of water and energy. And this in turn generates very large volumes of waste. For manufacturers, reducing the environmental impact of their production processes has become top priority. Ramping up water recycling and the using secondary raw materials and green energy have become major challenges for the auto industry.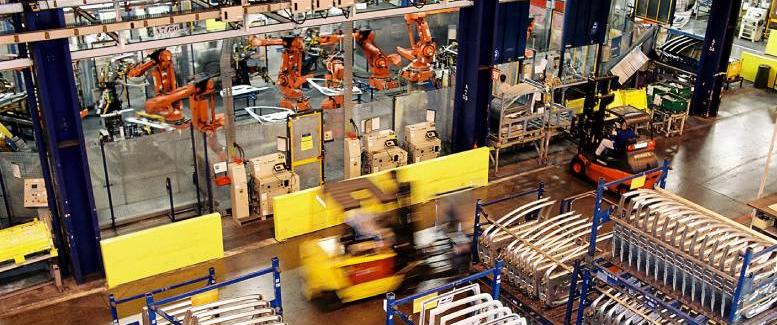 Producing a single vehicle may require up to 151 cubic meters of water (source: Waterworld).
Another source of concern facing vehicle manufacturers? The ability to predict shortages and ensuring the supply of metals and other raw materials. This in turn makes incorporating more recycled materials into their production processes a priority. The European Union was the first to take up the issue by encouraging manufacturers to take a more circular approach to production. According to the European Commission, each year some 11 million vehicles are taken out of circulation in EU member countries, potentially representing as many metric tons of waste. This goldmine for the automotive industry requires setting up structured deconstruction schemes and the appropriate organization of material flows, so that they can be separated cleanly and then (re)processed.
Another major issue is that there will be between 145 and 230 million electric vehicles in circulation by 2030, according to Global EV Outlook 2021. As they reach the end of their lives, their batteries, which are made from polluting materials, will become major sources of waste for recovery (plastic, solvents, copper, cobalt, nickel, manganese, aluminum, lithium, etc.).

We are capable of recovering as much as 97% of an end-of-life vehicle, and of recycling as much as 80% by weight of electric vehicle batteries.
Our solutions for reducing the environmental footprint of the automotive industry
We have cut the environmental footprint of several production sites by acting as sole multi-site facility management partner. For example, we provide multi-technical and soft services to Stellantis at various sites in France and Slovakia, yielding energy savings of 17%.
We provide reliable and continuous comprehensive water services by optimizing the water cycle and offering performance guarantees. For example, in Shanghai, China, we designed, built and now operate all the water installations at the Michelin Tire factory.
We drive down production costs thanks to our integrated approach to technical maintenance for buildings. For example, in Sweden we ensure that equipment functions correctly and provide full technical building maintenance services for the Volvo Cars Group's facilities at Torslanda and Olofström.
We reduce energy use and create circular economy loops by recovering waste heat for on-site and off-site uses. For example, at the Volkswagen plant in Poznań, Poland, we reinject waste heat from the factory into the district heating network. Heat is provided to a total of 30 buildings, saving the emission of 1,000 metric tons of CO2 every year.
We turn waste into resources by recovering different materials from vehicles, including rare metals. For example, working with Solvay and Renault, we recycle in a closed loop, metals contained in electric vehicle batteries so that they can be given a second life.
To find out more:
discover our solutions by sector
We help our industrial customers to reduce their environmental impacts as they tackle their specific challenges. For example: