Veolia is committed to an environmentally friendly approach to make sure that biodiversity is conserved.
Biodiversity provides us with precious raw materials, food, drinking water and molecules vital to human health. Biodiversity is also a major carbon sink. Ecosystems provide us with endless benefits but their balance is often precarious.
Our business lines interact directly with the natural world with water, air and soil. They help protect the environment, in particular by treating wastewater to ensure that water returning to rivers is free from pollution, and limiting pollution of the soil, rivers and oceans by collecting and treating household and industrial waste.
Veolia fights damage to global biodiversity in three ways. We study interactions between our activities and the natural world so that we can gain a clearer understanding of local biodiversity issues. We also work to improve ecological management at our sites and those of our clients, often in collaboration with professional ecologists. Lastly, we work with numerous partners to raise awareness of more environmentally friendly practices among our staff, clients and subcontractors.
---
Biodiversity: what are our responsibilities?
---
Biodiversity: our aims, our answers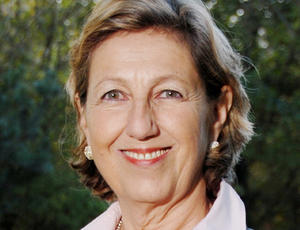 Julia
Marton-Lefèvre
Former IUCN Director General (2007- 2015) - Currently a university professor in the USA
"How will Veolia show that all its commitments are interlinked and that biodiversity is pivotal?"
"Biodiversity is a priority for Veolia. It's a priority because it represents a change in our culture. And because it's about reengineering our activities."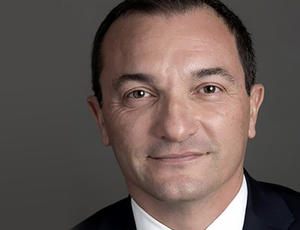 Philippe
Guitard
Senior Executive Vice- President, Central & Eastern Europe, and Biodiversity sponsor on Veolia's Executive Committee
MY 2020 TARGET
To have carried out a diagnosis and set up action plans at 100% of sites identified as having significant biodiversity issues.
Action plans

BETTER TAKE INTO ACCOUNT
local biodiversity issues

ROLL OUT
ecological management at Veolia and client sites

RAISE AWARENESS AND ENGAGE
as many people as possible and promote collective local actions

Frameworks and tools
 
We have put in place an extensive range of actions to support this approach in every field that Veolia is involved with.

Operational tools
Site evaluation tools: diagnosis of biodiversity issues, check-list of biodiversity impacts prior to new projects
Practical guide to ecological management:
Environmental platform to calculate carbon, water and biodiversity footprints
Ecological management calculator (in French)
Ecological management charter for open spaces
 
Other processes
Ecological engineering research projects and innovative initiatives run with our clients
Network of in-house experts from our business lines, design offices and the Veolia Research and Innovation Department
Global, national and local partnerships
Actions to raise awareness among our stakeholders: conferences, open days, information meetings, publications, educational visits and so on.
---
2019 biodiversity performance: where are we now?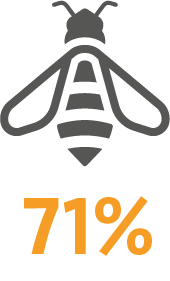 of sites identified as having significant biodiversity issues had carried out a diagnosis
and set up an action plan as of end 2019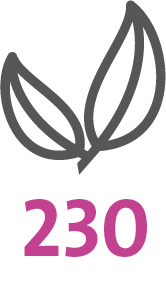 ecologically managed
and/or have made suitable adaptations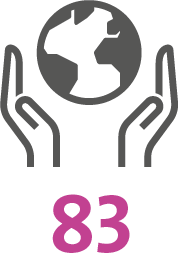 have a partnership
with a local nature conservation associations
Delivering on our commitment to stakeholders.
Concrete actions for responsible behavior