Veolia is committed to sustainably managing natural resources by encouraging the circular economy 
This commitment is central to Veolia's strategy, underpinned by its target of increasing the revenue it generates in the circular economy. The Group offers solutions that make the most of resources, optimize their productivity and promote responsible use. Veolia does this by putting in place new contractual models with local and regional government authorities and its industrial clients based on performance and product use, and which encourage eco-design.
The Group also takes action against pollution that causes damage to natural resources by developing innovative and appropriate treatment methods. It contributes to reducing emissions and discharges and to treating all types of waste, including wastewater and hazardous waste from its own installations and those of its clients. 
Lastly, Veolia conserves natural resources by reducing use of water, energy and materials. It is stepping up its capacity to supply high-quality secondary raw materials that meet the needs of manufacturers and to produce energy from renewable fuels or waste incineration.
---
Circular economy: what are our responsibilities?
---
Circular economy: our aims, our answers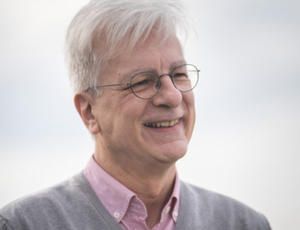 Dominique
Bourg 
Philosopher and professor emeritus at the Institute of Geography and Sustainability, University of Lausanne
 
"Veolia is an industry leader. What are you going to do, to undertake, to deliver on the aim of saving resources around the world?"
"Veolia is very active in this field, working on three fronts: preserving resources by combating pollution; improving the efficiency of resource use, and regenerating resources to bolster the circular economy."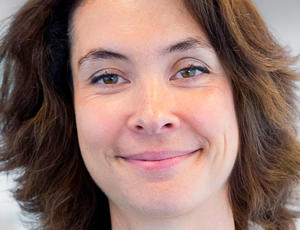 Estelle
Brachlianoff
Chief Operating Officer of Veolia, and Circular Economy Sponsor on the Executive Committee 
 
MY TARGET 2020
Generate more than €3.8 billion in revenue in the circular economy

COMBAT POLLUTION
by reducing emissions, discharges and residual waste from installations.

CONSERVE NATURAL RESOURCES
by reducing use of water, energy and materials and increasing our capacity to supply high-quality recycled materials that meet manufacturers' needs.

DEVELOP THE CIRCULAR ECONOMY
by implementing innovative contractual models based on eco-design and the functional economy.
Frameworks and tools
Veolia has developed several tools for encouraging the shift to the circular economy, both internally and externally:
Key partnerships with stakeholders: the Ellen MacArthur Foundation (The New Plastics Economy initiative), clients (e.g., Danone), startups (e.g., Eqosphère), international organizations (e.g., World Business Council for Sustainable Development), etc.;
Research and Innovation programs (efficiency, recycling, treatment of complex pollutants, etc.) and Materials Committees specific to materials such as plastics and biowaste;
A three-year environmental targets plan to improve the Group's environmental performance and an Environmental Management System (EMS) for each country;
Tools to measure water footprint and analyze water risk, such as the Water Impact Index and the True Cost of Water tool (which combines investment and operation costs with a risk analysis and financial assessment);
The Living Circular website for sharing circular economy best practices.
---
2019 circular economy performance: where are we now?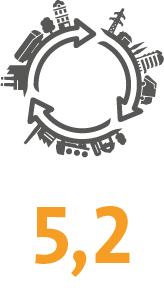 billion in revenue generated in the circular economy
(2020 target already exceeded)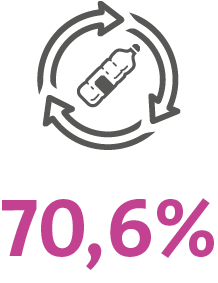 of all treated waste (solid, liquid, hazardous) recovered as materials or energy
(2018 target of 70%)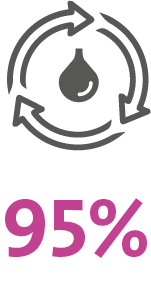 of sites with significant water stress issues
to carry out a water footprint and risk audit
(2018 target of 90%)
Delivering on our commitment to stakeholders 
Concrete actions for responsible behavior