Veolia is committed to making a contribution to combating climate change
The science is beyond dispute. If global warming is to be kept to no more than +2°C by the turn of the century, compared to the preindustrial era, then global greenhouse gas emissions must fall 61% by 2050, compared to current trends. In 2017, Veolia generated close to 33.8 million metric tons of CO2 equivalent,* the same amount as produced by almost 5 million EU citizens. We constantly innovate and strive to reduce or even eliminate atmospheric emissions of greenhouse gases by our activities.
Veolia helps to mitigate the climate emergency through, for example, the production of renewable energy, capturing and converting biogas, recycling and, in a wider sense, via solutions that leverage the circular economy. Veolia also fosters adaptations to the climate emergency and its consequences by towns, cities and industries, deploying solutions such as identification of water stress risks, water recycling to limit pressure on resources, managing wastewater systems during periods of heavy rainfall to prevent flooding, and crisis management and continuity planning to ensure that essential services are supplied when extreme events occur.
---
Climate: what are our responsibilities?
---
Climate: our aims, our answers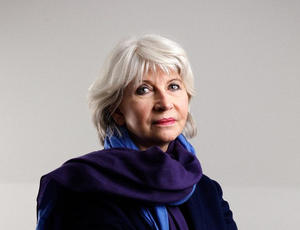 Laurence
Tubiana
Director, European Climate Foundation (ECF), Ambassador to the COP21 negotiations
"How will Veolia adapt to climate change?"
"Driving down CO2 emissions is one of Veolia's key commitments, which is why, in particular, we offer mitigation solutions."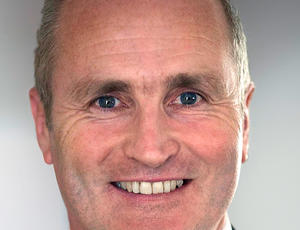 Patrick
Labat
Senior Executive Vice-President, Northern Europe, and Climate sponsor on Veolia's Executive Committee
MY 2020 TARGETS
Capture more than 60% of methane from landfills we operate
Over the 2015-2020 period, achieve emission reductions of 100 million metric tons of CO2 equivalent, and avoid a further 50 million metric tons of CO2 equivalent emission
Action plans

DEVELOP
biogas capture from waste and convert it

MAXIMIZE
energy efficiency at our installations

INCREASE
the production and use of renewable and alternative energy sources

INCREASE
materials recycling

DEPLOY
adaptation solutions

Frameworks and tools
 
Veolia develops a range of tools to help it deliver on its commitments to fight the climate emergency:
Environmental Objectives Plan 2016-2019
Innovations in biomass, solid fuel substitutes, plastics recycling and so on
Measuring the environmental footprint of contracts and projects (Greenpath) 
Price scenario assumes €30 per metric ton of CO2 eq. in 2030.
---
2019 climate performance: where are we now?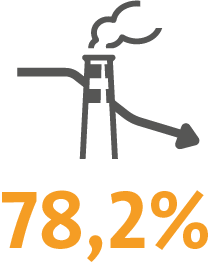 million metric tons CO2 eq. reduced since 2015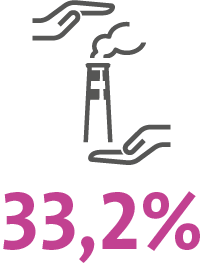 million metric tons CO2 eq. avoided
since 2015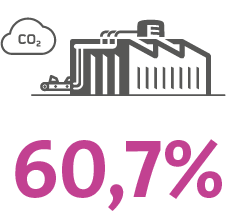 of methane at landfill sites
captured in 2019

Veolia supports the conclusions of the Task Force on Climate-related Financial Disclosures (TCFD).  In 2017 this task force, set up by the G20's Financial Stability Board, issued its climate transparency recommendations to business, the aim being to make it easier for investors to back adaptation actions and efforts to reduce greenhouse gas emissions.
Veolia is:
In its role as a supplier, Veolia was awarded Gold status as one of the top 5% companies appraised by EcoVadis, an agency providing supply chain CSR assessments. See: Extra Financial rating
 
---
Delivering on our commitment to stakeholders
Concrete actions for responsible behavior