Worldwide, Veolia provides daily services to meet communities' basic needs for water, energy and waste treatment. The Covid-19 pandemic has, more than ever before, highlighted the essential nature of these businesses.
Mobilized and
United
in response to the Covid-19 crisis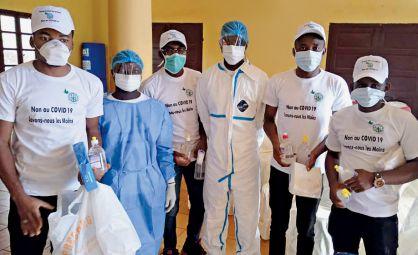 Cameroon
The Veolia Foundation worked with Bangangté Municipality on a program to improve access to water, boost hospital personnel numbers and equipment, support local farmers, provide food baskets and offer unemployed youth a job making soap.
France
The Campus de Jonage, Veolia's training center in Lyon, France, provided 55 individual housing units for the most vulnerable to ensure they had access to basic hygiene standards that are crucial to preventing the spread of Covid-19.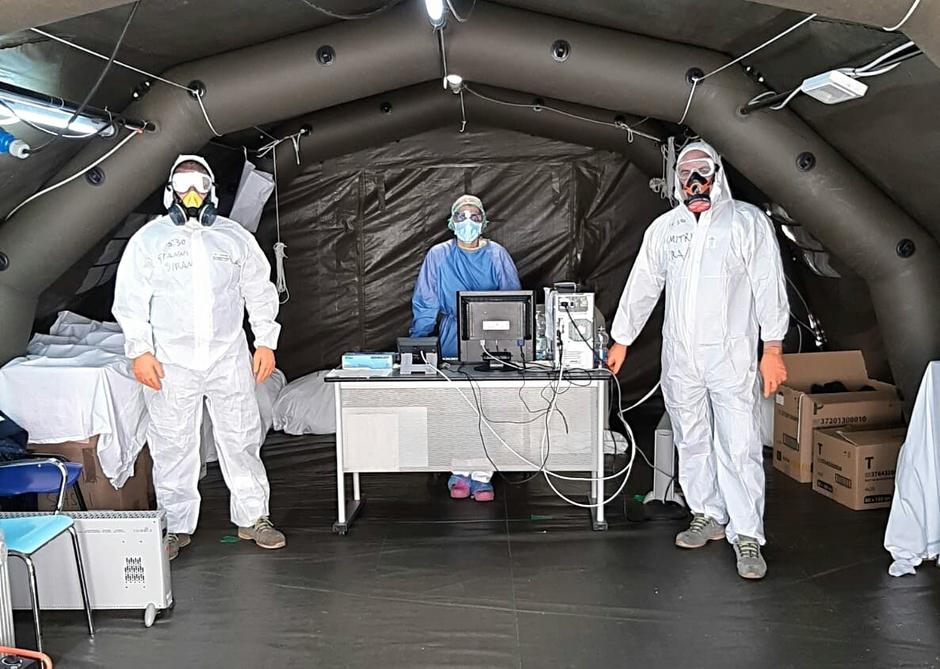 Hungary
Veolia donated medical equipment – infusion pumps, bronchoscopy and electrocardiogram devices – to the Szeged City Hospital that so far has been used for 400 patients.
Colombia
5,000 m3 of free drinking water was distributed in hard-to-reach residential areas.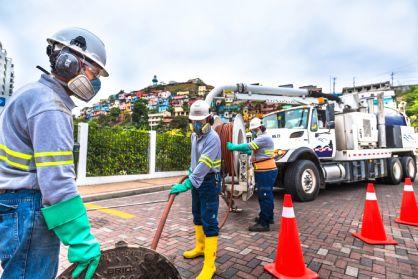 Ecuador
150,000 families benefited from 3,000 m3 of free water a day under the Sinai Water Project, and 1,500 food baskets were distributed by Veolia to the most underprivileged families in Guayaquil.
Czech Republic
In Prague, Veolia employees distributed lunches to the elderly and hospitals. The Group supplied 15,000 items of protective equipment to hospitals and nursing homes. The employees sewed 4,500 protective masks.
Veolia working alongside customers
During the lockdown when the pandemic first peaked, many industrial businesses had to shut down their plants or continue to operate at a reduced scale. Once it was possible to resume normal activity, it was essential to rapidly and safely restart critical equipment: boilers, turbines, cooling towers, heat exchangers, wastewater treatment and process water production plants, etc. Veolia was able to work with industrial and municipal customers to ensure activity resumed as safely as possible by implementing Hydrex® Chemical Solutions, a complete range of audit services, risk assessment – corrosion, fouling, bacterial growth, risk of Legionnaire's disease, etc. – monitoring and chemical treatment programs, as soon as they were able to exit lockdown. In China, for example, the Sinopec petrochemical plant in Yanshan, near Beijing, and the Michelin tire plant near Shanghai were able to rely on the rapid response of their local teams. In the UK, where numerous waste drop-off centers had to close – resulting in extensive illegal dumping of recyclable, hazardous or bulky waste – the government reclassified waste drop-off centers as essential services. Leveraging its expertise, Veolia outlined organization and logistics recommendations for local authorities to help them with the smooth reopening of waste drop-off centers, even those not managed by Veolia.
Solutions developed out of the crisis
New needs arose out of the pandemic for which the Group sought to find rapid solutions. Risk anticipation became a major issue for local and regional authorities. Launched at end 2020, the Vigie-Covid-19 service is an innovative tool for local authorities. As wastewater can indicate the presence of a viral epidemic, this innovation, based on the PCR (Polymerase Chain Reaction) method, can be used to monitor the epidemic's progress. It uses weekly samples to identify the presence of SARS-CoV-2 coronavirus genetic material in wastewater at the treatment plant intake. The disinfection of indoor spaces to restore confidence has also become a major concern that is crucial for ensuring activity can resume under controlled sanitary conditions. The customized "Covid-19 disinfection" service has been designed for office buildings, apartment blocks and premises open to the public, as well as retail stores, mass transit, industrial or construction and civil works sites, which, depending on their needs, may opt for nebulizing, spraying or bio-cleaning techniques. In several countries – especially in Latin America – Veolia was also contracted to disinfect and spray outdoor spaces.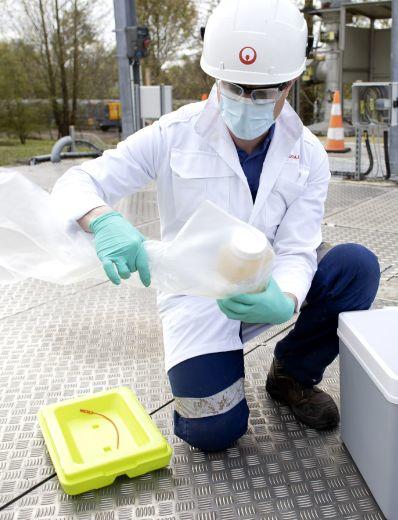 "Zero accident" is a concrete target for Veolia and a performance driver involving all levels in the company's organization.
Health and Safety


continuous improvement
46,5%
of training courses deal with health and safety
67,7%
of employees received safety training in 2020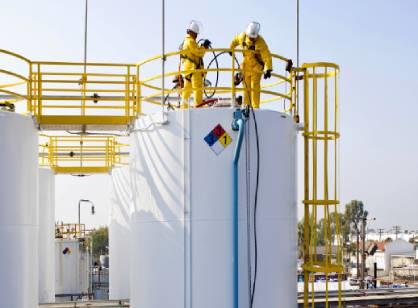 Covid-19: employee safety above all  
Veolia has offered real support to its employees dealing with workplace stress as a result of the epidemic. The Group issued personal protective equipment as soon as possible – especially surgical masks – taking into account the risks presented by each work situation. To ensure they all understood and shared the protective measures essential for health safety, an internal communication system was rolled out at all sites. Finally, the Group went beyond regulatory requirements by offering a voluntary PCR test to all its employees and external staff working at its sites.

Excerpt from the Integrated Report 2020-2021, click to read:
Being the benchmark company for the ecological transformation means 
Being a trustworthy partner
Discover also in the 2020 - 2021 Integrated Report: