Worldwide, we provide our public and private customers with solutions to conserve resources, use them efficiently and recycle them

Long-term support to help our client improve their environmental footprint

Globally recognized and sought-after expertise in hazardous waste management
Hazardous waste management - Focus on the Middle East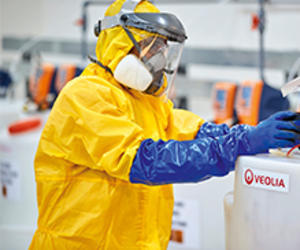 United Arab Emirates
United Arab Emirates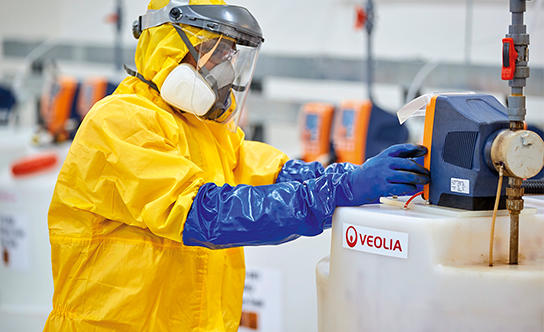 Veolia has signed a four-year contract to treat non-radioactive solid waste and hazardous waste at the Middle East's first nuclear power plant, Barakah. Under the agreement reached with Nawah Energy Company, which the Emirati authorities have selected to operate and maintain the plant, Veolia will supply the equipment and personnel needed to take delivery, sample, sort, store, package, transport and dispose of waste in accordance with the company's procedures and regulatory requirements.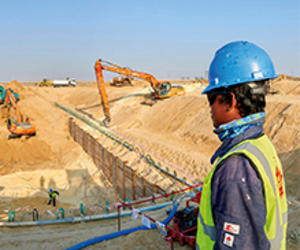 Saudi Arabia
Saudi Arabia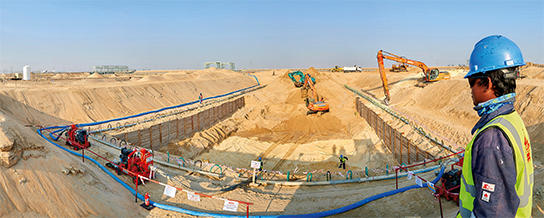 Sadara Chemical Company, a joint venture between Saudi Aramco and The Dow Chemical Company, has signed an agreement with Veolia for the construction and operation of a waste-to-energy recovery plant near Jubail to treat hazardous waste.
This long-term contract requires Veolia to treat all the waste from the PlasChem Park industrial park adjacent to the Sadara Chemical complex.
The energy recovered from the waste will be used to generate industrial process steam, heat, water and cold for the entire park.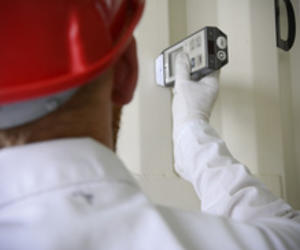 Kuwait
Kuwait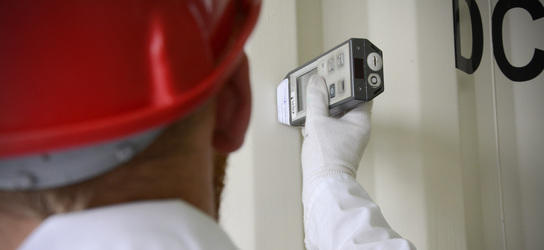 In November 2019, the Kuwait Oil Company contracted Veolia to build and operate a low-level radioactive waste storage and treatment facility.
Veolia will also provide detection and inspection of the radioactivity of drilling equipment, together with its transportation, confinement and storage prior to decontamination.
Use of digital to enhance servives but with a balance between people and technology
Hubgrade, a smart control center
In all its businesses, the Group is boosting its expertise by using digital technology and data processing to improve service performance and the quality of the client experience.
At the center of tis approach is Hubgrade, a smart control center created by Veolia to centralize ad analyze for its clents data gathered on the water, energy and waste services provided. 
Hubgrade is an excellent example of the "copy and adapt" approach adopted by Veolia to disseminate expertise and best practices between businesses and geographic regions.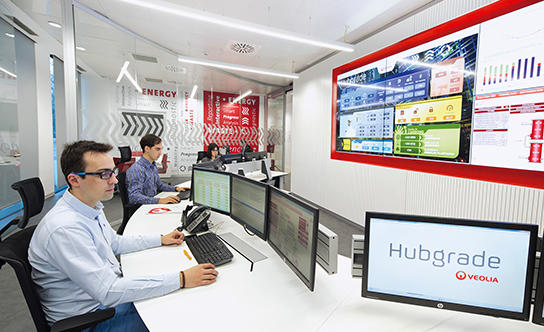 8,500 sites or contracts connected to a Hubgrade system worldwide in 2019
Hubgrade in Spain :
• 5 control centers
• 2,200 sites monitored
• 25,000 sensors and meters
ADVANTAGES OF THE HUBGRADE SYSTEM
• Responsive collaborative work with the client at the heart of the system.
• Conservation and optimum use of natural resources.
• Predictive, targeted maintenance, and rapid correction of underperformance.
• Transparency and trust throughout the term of the contract.
• Savings and improved experience for the client.

Preventing plastic pollution:
a global challenge for us all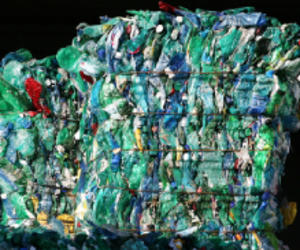 Nestlé
Nestlé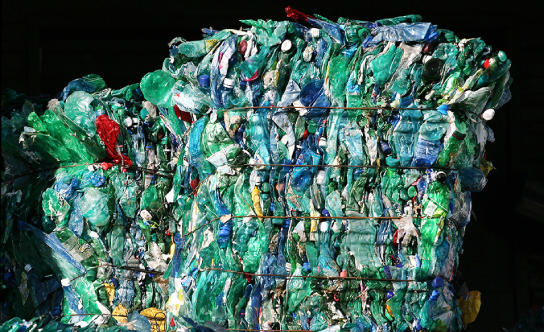 Nestlé and Veolia have joined forces to develop collection and recycling solutions for plastics in around 10 countries.
Soft plastic packaging, a major source of environmental pollution on most continents, is the main target of this partnership. In addition to rolling out innovative collection circuits, the two companies are examining new viable recycling models for the countries concerned.
By 2025, Nestlé undertakes to ensure that all its packaging is recyclable and wants to raise the amount of recycled plastic in its plastic bottles to 35%. Veolia is determined to help its partner achieve this target.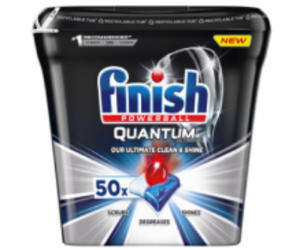 Reckitt Benckiser
Reckitt Benckiser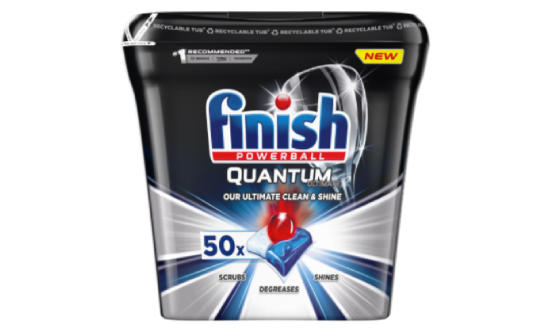 To encourage the transition to a circular plastics economy, the health, hygiene and cleaning product group Reckitt Benckiser (RB) and Veolia have signed a partnership agreement to improve the recyclability of packaging and to design it using a maximum amount of recycled plastic.
In this way, RB aims to achieve its 2025 commitment to using only fully recyclable, reusable or compostable plastic packaging comprising at least 25% recycled material.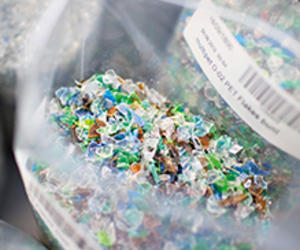 Carrefour and Système U
Carrefour and Système U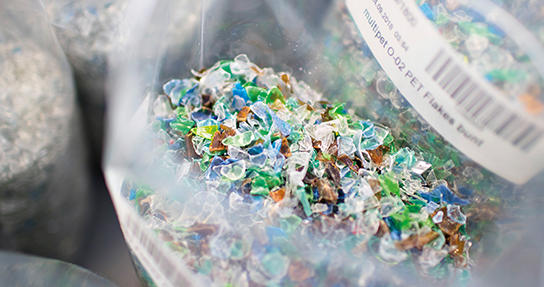 Taking action upstream to reduce single-use plastics in the consumer sector is the purpose of (Re)set, a platform that Veolia has now joined alongside retailers Carrefour and Système U.
This open innovation program identifies disruptive solutions – paper or board packaging, reusable packaging, new sales systems and new materials – as alternatives to single-use plastic.
The pilot phase began after selecting the best projects in September 2019. It aims to validate both the production and commercial viability of the concepts adopted with a view to their rollout in the near future.
Air quality in schools:
first experiment in France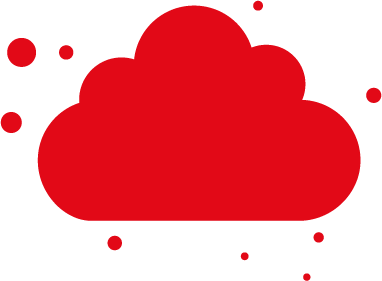 Air quality in schools: first experiment in France
Indoor air pollution is a particularly worrying problem for schools and nurseries. Veolia has adapted its technology used in hospital operating rooms and offered it to the Le Raincy municipality in the Paris region to trial indoor air quality solutions in two primary schools; at the same time, the trial will prove the solutions' efficacy.
An agreement was signed on National Air Quality Day on September 18, 2019, with the aim of making Le Raincy the first town in France to guarantee totally non-polluted air in its classrooms.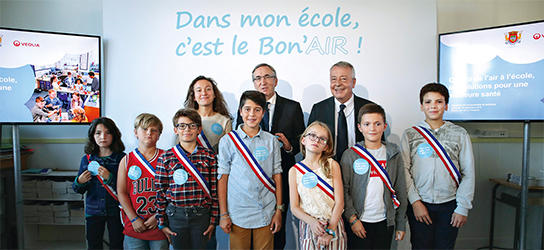 Air pollution is the 4 leading risk factor for mortality in the world (source: WHO).
Indoor air can be up to 8 times more polluted than outdoor air (source: WHO).
17,000 deaths could be prevented each year in France if all French municipalities respected the microparticle levels recommended by WHO (source: Santé publique France).