...FUTURE...
A forward vision informed by independent organizations that analyze and predict the major changes facong the world
The Veolia Institute: multiple views to shed light on the future
The Veolia Institute is a platform that looks to the future and considers challenges relating to the environment and society.
The Institute is an independent space for collective thinking and discussion that calls on a vast network of intellectuals and scientific experts, NGOs, international organizations, universities and research institutions around the world.
The subjects addressed by the Veolia Institute in recent years include:
urban agriculture: how will we feed urban communities given that 80% of food will be consumed in cities by 2050?
reinventing plastics: given that plastics continue to accumulate and pollute nature, especially the oceans, how do we speed up the transition to the new circular plastics economy?
resilient cities: what are the levers that will allow cities to continue to grow when faced with natural disasters, health crises, declining industry and unemployment?
AI and robotics in the city: will artificial intelligence speed up the switch to smart cities benefiting the greatest number of citizens?
Critical Friends to react, advise and help stay on course
The Critical Friends committee is made up of people from nonprofits, institutions and the academic community who are experts in social and environmental problems.
In 2019, two Veolia partners (a client and a supplier) joined the committee together with a member of an NGO representing the climate interests of the young generations, in order to encompass other points of view.
3 QUESTIONS TO FRÉDÉRIC RODRIGUEZ, FOUNDER AND CEO OF GREENFLEX AND MEMBER OF CRITICAL FRIENDS:
As a supplier, how do you see the integration of stakeholders into Veolia's purpose?
I see a commitment to rethinking the company's boundaries with its stakeholders. The Director of Purchasing presented us with the way Veolia incorporates the notion of use and complete costs in how equipment is chosen in order to mitigate environmental impact.
The company is stepping up its transparency and the way it hopes to work with and involve all stakeholders.
What have you got out of being on the Critical Friends committee?
Being "on the other side", you realize how this dialogue with stakeholders is not an obvious path to go down. It is difficult to satisfy everyone at the same time – each has their own vision and doesn't necessarily take into account all the social, economic and other aspects.
But a pathway is beginning to emerge thanks to the dashboard and its key performance indicators.
As far as I'm concerned, the ultimate impact will be effective the day that the markets give equal importance to both non-financial and financial performance.
What are your takeaways from the Critical Friends committee?
I joined the committee a year ago and have been involved in the ongoing work on the purpose. The discussions have been technical and complex, to say the least! Apart from the proposal for ambitious and measurable indicators, I can see a commitment to going further and faster.
This work feeds directly into Veolia's strategic positioning: the company doesn't just want to reduce its impact, it wants to be where it can be of thegreatest use, in line with its mission of "Resourcing the world".

...Environment...
An optimistic and pragmatic roadmap in response to climate change challenges
For Veolia, "preparing for the future" means above all exploring in an optimistic and realistic manner what can be done to contribute to fighting climate change. Ideally, this approach is based on concrete facts and tried-and-tested solutions proving that it is possible to decarbonize whole sectors of the economy and have a significant impact on reducing greenhouse gases (GHG).
Concrete solutions to support climate transition
Replacing coal with less GHG-emitting sources of energy to produce heat
In France, a partnership between Veolia and Solvay has led to an exemplary industrial project to produce energy from renewable sources rather than from coal.
At Solvay's Dombasle site in France, the boilers will be fired using refuse-derived fuels (RDFs). RDFs are produced from non-hazardous waste recovered from industrial or residual household waste that is recovered and recycled as a source of fuel.
Capture and use biogas from waste landfills
Worldwide, Veolia applies its expertise in landfill operation to capture methane that can be sold or used to produce heat or electricity. This business is experiencing particularly strong growth in Latin America following the acquisition of Grupo Sala in Colombia in 2018. The Group's revenue in Latin America increased by almost 30% in the first quarter of 2019.
Helping cities and industries adapt to the new climate status
Veolia's subsidiary 2EI is developing specific solutions to counter the effect of urban heat islands. These solutions, tested in particular in Lyon, Nice and Toulouse in France, and in Milan in Italy, have proven their effectiveness.
In the United States, 2EI Veolia has worked with the Milwaukee Metropolitan Sewerage District (MMSD) on the risk and regional approach aspects of its metropolitan resilience strategy.
In DurbanSouth Africa, Veolia recycles 98% of wastewater for local industrial production processes in order to reduce stress on the city's drinking water supply.
Read also:
In Durban, industries run on recycled water
When industry runs on wastewater
What about tomorrow? Veolia's businesses and their potential to avoid GHG emissions
TWO QUESTIONS TO PATRICK LABAT, SENIOR EXECUTIVE VICE PRESIDENT, NORTHERN EUROPE AND SPONSOR OF VEOLIA'S CLIMATE COMMITMENT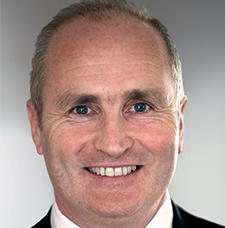 What is Veolia's climate strategy for the coming years?
For the past twenty years, Veolia has been committed to reducing its own and its clients' GHG emissions. In 2019, the Science-Based Targets initiative showed that our commitment had placed us on a trajectory compliant with the Paris Agreement in three areas:
• replacing coal with lower-carbon-emitting fuels to produce heat for the district heating networks we manage;
• improving how we capture and use biogas at landfills;
• encouraging the purchase of low-carbon electricity.
As a result, we have seen the emergence of a solid climate community within the Group that includes the Sustainable Development, Business, Strategy and Finance departments.
How will Veolia's purpose improve how these issues are taken into account?
Veolia's purpose puts improving our environmental footprint and that of our clients at the heart of our business model.
We are working on incorporating energy and climate scenarios in our value chain and different future potentialities, with temperature increase limited to 1.5 °C in the most extreme scenarios.
We are helping regions to focus more on a low-carbon transition by proposing solutions to avoid emissions.
This makes a solid contribution to regions' carbon neutrality strategies and helps our clients improve their resilience to climate-related stress and impacts.