Ecological Transformation, time to act!
Through these solutions, our Group demonstrates its usefulness to all its stakeholders. It is helping to write the future of human societies.

Antoine Frérot
Chairman of Veolia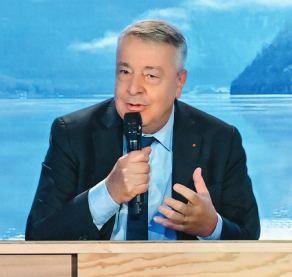 The Group's performance is testament to its resilience, its agility, and its ability, whatever the circumstances, to seize the opportunities that arise, including in energy with the ReSource plan
ESTELLE BRACHLIANOFF
Chief Executive Officer of Veolia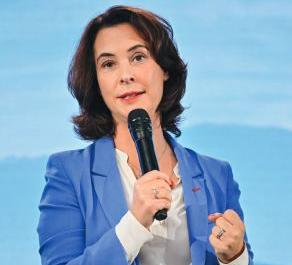 To contribute to the fight against climate change, Veolia has committed itself and its customers to rolling out solutions for reducing greenhouse gas (GHG) emissions: energy efficiency, heat networks, renewable energy production, the recovery of waste matter and water, and adaptation solutions such as water recycling.
Accelarating reuse: In France, the Vendée Eau association is planning against the risk of a future water shortage in its region and has opted for a solution that is being pioneered in Europe – the Jourdain REUT (Reuse of Treated Wastewater) program to supply drinking water. In Morocco, wastewater reuse has long been considered an alternative solution to water shortages.
Iliminating coal: Veolia is committed to eliminating coal from the energy production units that it manages in Europe by 2030. And to do this, the Group has created a €1.5 billion investment plan.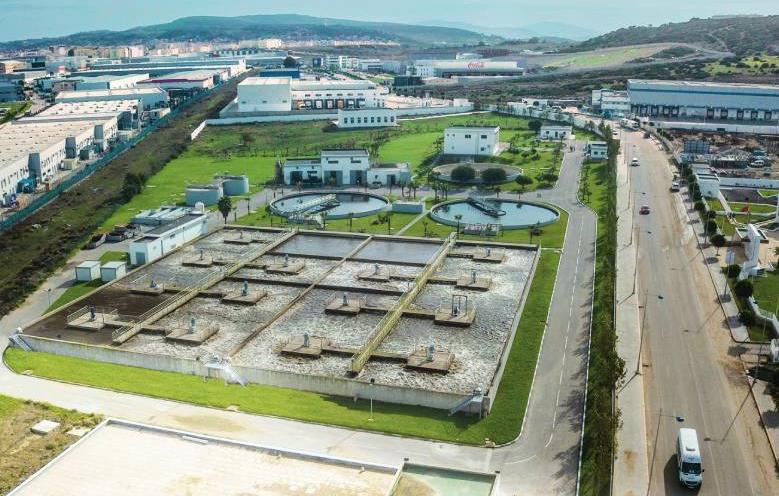 Liquid and hazardous waste, along with plastic waste, represent a major risk, and their treatment is a lever for limiting the environmental impact of industrial activity and avoiding the spread of pollution. Veolia is providing solutions that combine flexibility and diversity,
Promoting circularity in plastics: With its integrated platform PlastiLoop, Veolia enables its customers to obtain recycled plastic resins anywhere in the world, from a range of high-performance, ready-to-use polymers.
Recovering hazardous waste: At its energy recovery plant in Taixing, 60 km from Shanghai, Veolia processes the liquid and gas waste from some 800 companies in the Shanghai Chemical Industry Park (SCIP) and wider region, including around a hundred petrochemical groups. In the Middle East, where Veolia is a pioneer and principal supplier of hazardous waste management solutions, the Group will more than double its activity from 2023 onward.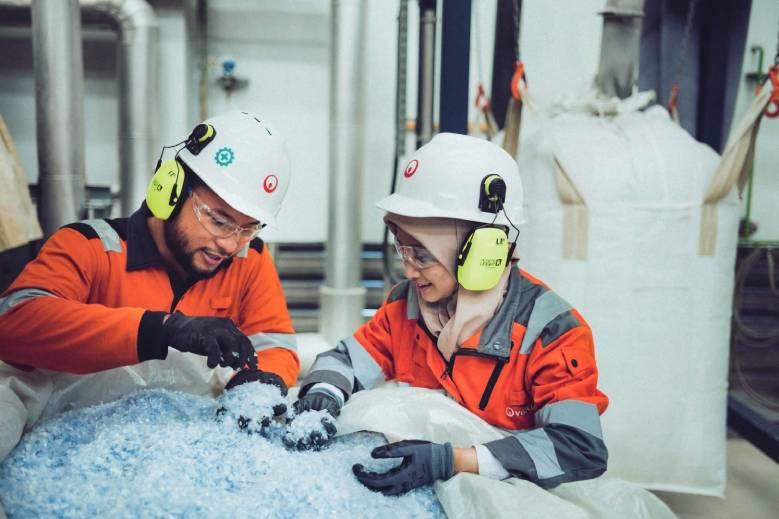 Veolia is making it possible to create "secondary" resources that will gradually offset the depletion of natural or "primary" resources.
Transforming wastewater and waste into biomethane: In France, at the Valenton wastewater treatment plant – Europe's second largest –, Veolia and the managing authority (Siaap – the greater Paris Sanitation Authority) are beginning construction of France's largest facility for the production and injection of wastewater treatment-derived biomethane. In Brazil, on the three waste management sites for the States of São Paulo and Santa Catarina, Veolia is maximizing the energy recovery of biogas with the installation of three power plants.
Conserving drinking water: In Southern California (United States), where drought has raged since the 1970s and almost 60% of the water consumed is imported, Veolia's Edward C. Little facility supplies up to 180,000 m3 of treated wastewater a day.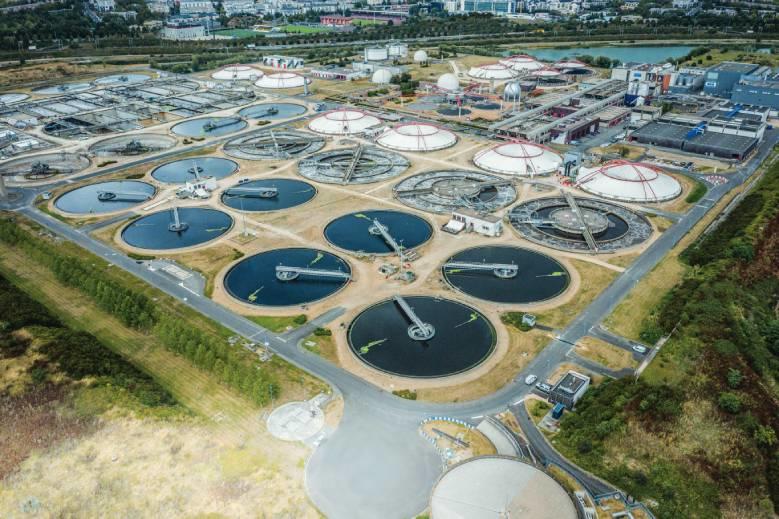 THANKS TO AN ENHANCED CAPACITY FOR INNOVATION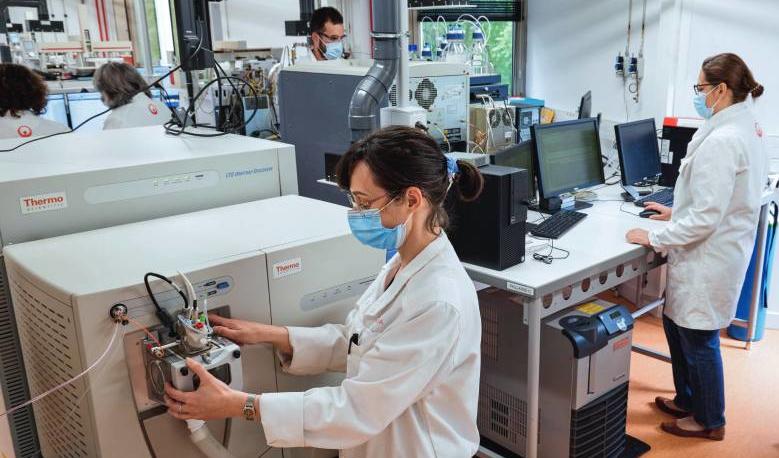 Given the scale of the environmental and social challenges ahead, innovation is one of the pillars of ecological transformation. Veolia has the power to accelerate the rollout of existing solutions while simultaneously creating the solutions of tomorrow.
Roadmaps for effective innovation: 

For each strategic innovation theme, the creation of an "innovation roadmap" makes it possible to define priorities in terms of markets and pilots. Many of these are currently on an industrial scale, such as battery recycling, or in the market launch phase, such as indoor air quality.
Open innovation is in Veolia's DNA: Collectively building the solutions to accelerate the ecological transformation – this is Veolia's mindset when engaging external stakeholders via open innovation, based on an ecosystem of startups.
Success will be collective
Aware of the extent and urgency of ecological issues, which go beyond climate change – biodiversity loss, resource depletion, pollution, etc. –, Veolia is convinced that the key lies in collective intelligence and dialogue between different stakeholders from different backgrounds.
 
—By engaging civil society
To combine corporate social responsibility (CSR) and commercial challenges, and suggest a shared goal for collective action: this is the challenge for the "+1, for an ecology in action" initiative.


—Moving forward alongside our customers and partners
A pioneer in industrial ecology, Veolia is a major partner for its customers, especially with regard to their carbon emissions reduction targets.
With Faurecia (Forvia group), a cooperation agreement covers the joint development of high added-value components. The target is to achieve 30% recycled plastics in vehicle interiors (instrument clusters, door panels and center consoles) by 2025.
With TotalEnergies, Veolia is co-investing in a portfolio of international projects with the aim of producing up to 1.5 TWh of biomethane a year by 2025. The agreement requires both parties to pool their industrial expertise in biomethane production: Veolia brings its expertise in the production and treatment of biogas from its waste and wastewater treatment facilities, while TotalEnergies contributes its knowledge of the entire biomethane value chain.
With Solvay, Veolia is hoping to produce France's largest quantity of clean, competitive energy from refuse-derived fuel (RDF), through the "Dombasle Énergie" industrial ecology project, which aims to replace coal with RDF.
Close to 220,000 employees make up the Veolia of today.
No company in the world has ever fielded a comparable team of environmental professionals. A powerful collective, proud to be part of the global champion of ecological transformation.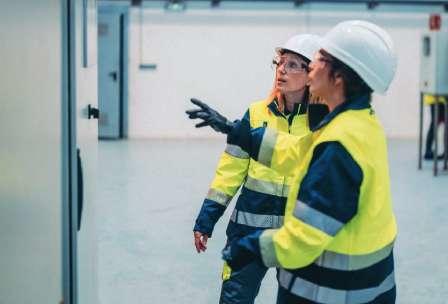 —With and for the regions
Because the response to the ecological emergency will occur at a regional level, Veolia is driving the creation of a School of Ecological Transformation. The Group entrusted the former French Minister for National Education, Youth and Sport, Jean-Michel Blanquer, with the task of paving the way for this school.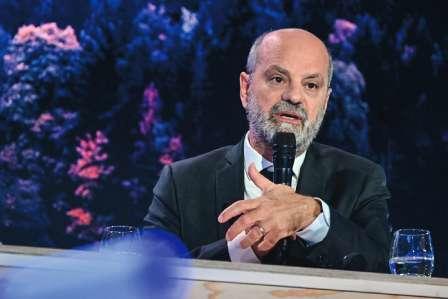 A STRONGER COLLECTIVE
With the arrival of some 40,000 employees in 2022, Veolia now has a collective of almost 220,000 Resourcers committed to ecological transformation. This seems a good time to learn more about the new HR strategy with Isabelle Calvez, Senior Executive Vice President, Human Resources.
The merger is a real success, above all in human terms.