The Veolia Foundation launched its Environment Book Prize 15 years ago. The aim is to raise awareness of environmental issues among the general public and young people in particular (with the youth award). On Saturday 12 September, the winners were awarded their prizes at the "Le Livre sur la Place" book fair in Nancy (France):
"Comment l'écologie réinvente la politique - Pour une économie des satisfactions", by Jean Haëntjens
"40 activités zéro déchet pour bricolos éco-responsables" by Bénédicte Solle-Bazaille.
The Environment Book Prize: a sustainable banner
Today, the environment and sustainable development are everyday topics. Ecology is no longer solely the prerogative of ecologists: mentalities have changed. From its inception, the diversity of the themes addressed and the award-winning authors reflect the open-mindedness of this award. In choosing the winners, the jury focuses on the transmission of essential knowledge: natural sciences, economics, law, philosophy, history, politics, neurosciences, as well as poetry, art, fiction, imagination and anticipation.
And during this Covid-19 crisis, it seems important to maintain this prize and so support publishers and authors who contribute to raising public awareness of the challenges facing the planet. Its jury is chaired by Dominique Bourg, philosopher and professor at the University of Lausanne, and is composed notably of Anne-Marie Couderc, ex-Hachette Filipacchi Presse, Gilles Degois, doctor and honorary president of the Kakeliba association, Patricia Ricard, President of the Institut Océanographique Paul Ricard, Bruno Racine, former president of BnF and Léa Zaslavsky, co-founder of Makesense.
Over the past 15 years, a wide range of subjects have been addressed: inhabiting the planet; happiness in nature; green cities; forests; animals saved; our brain unveiled; the evolution of genes; collapsed civilizations, and more. We have put ecology into words: cooperation; indigenous peoples; agriculture; the wisdom of bees; pesticides; nutrition; sobriety; biodiversity; melting ice, desertification... To mark its 15th anniversary, the Environment Book Prize invites us to become enlightened actors in a changing world, where humanity faces a challenge unknown to previous generations and has to adapt to inevitable changes so as not to miss its date with the future!
Winner of the 2020 prize:
"Comment l'écologie réinvente la politique. Pour une économie des satisfactions" by Jean Haëntjens Edition Rue de l'Échiquier - April 2020, 160 pages.
The ecological emergency calls into question our lifestyles, our ways of consuming, producing, financing and governing, and thus the dominant wealth economy model. Jean Haëntjens lays the foundations of what a satisfaction-based economy could be. He addresses all those concerned by contemporary ecological and socio-political challenges. An economist and urban planner, Jean Haëntjens is a specialist in the frugal city.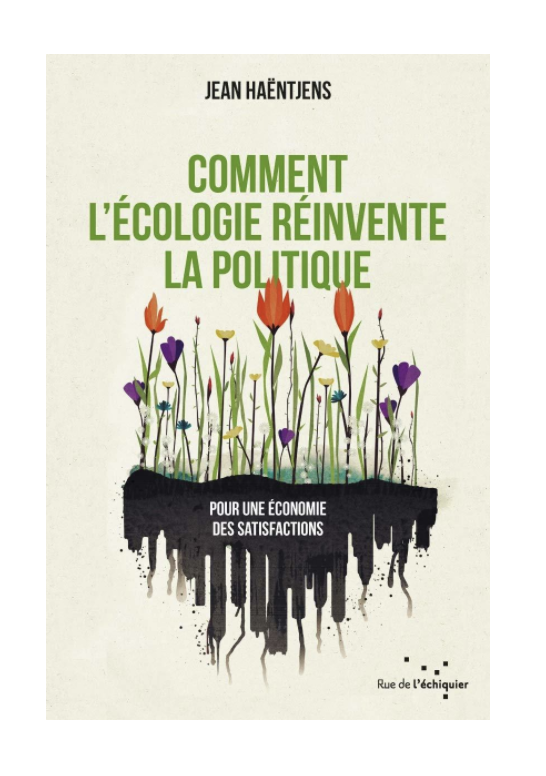 Winner of the 2020, youth category:
"40 activités zéro déchet pour bricolos éco-responsables" by Bénédicte Solle-Bazaille. Edition Belin Jeunesse - October 2019, 96 pages.
40 manual activities for DIY, developing your creativity and having fun at the same time as fighting plastic and waste. From the kitchen to the balcony, learn how to make a sandwich holder, your own shower gel, an incredible lampshade... With lots of tips (new habits to adopt bit by bit, ideas to share with your friends, etc.) and four environmentally-friendly features: how to dress the smart way, waste less water. Plus a list of challenges to measure how much you've improved! Bénédicte Solle-Bazaille is a journalist for the magazine "Toboggan".