The three winners of the Air Quality Challenge come from Ecuador, Germany and China. Launched by Veolia among its employees during the World Environment Day on the theme of "combating air pollution", this challenge extensively mobilized employees around the world. From 5 to 12 June, everyone was invited to travel to work using an eco-friendly mode of transport and then post a selfie. For each photo posted, the Group will plant a tree. Results: the 3 winners drawn on 20 June receive an electric bike and more than 2000 trees will be planted. The challenge was supported by UN Environment and the Veolia Foundation.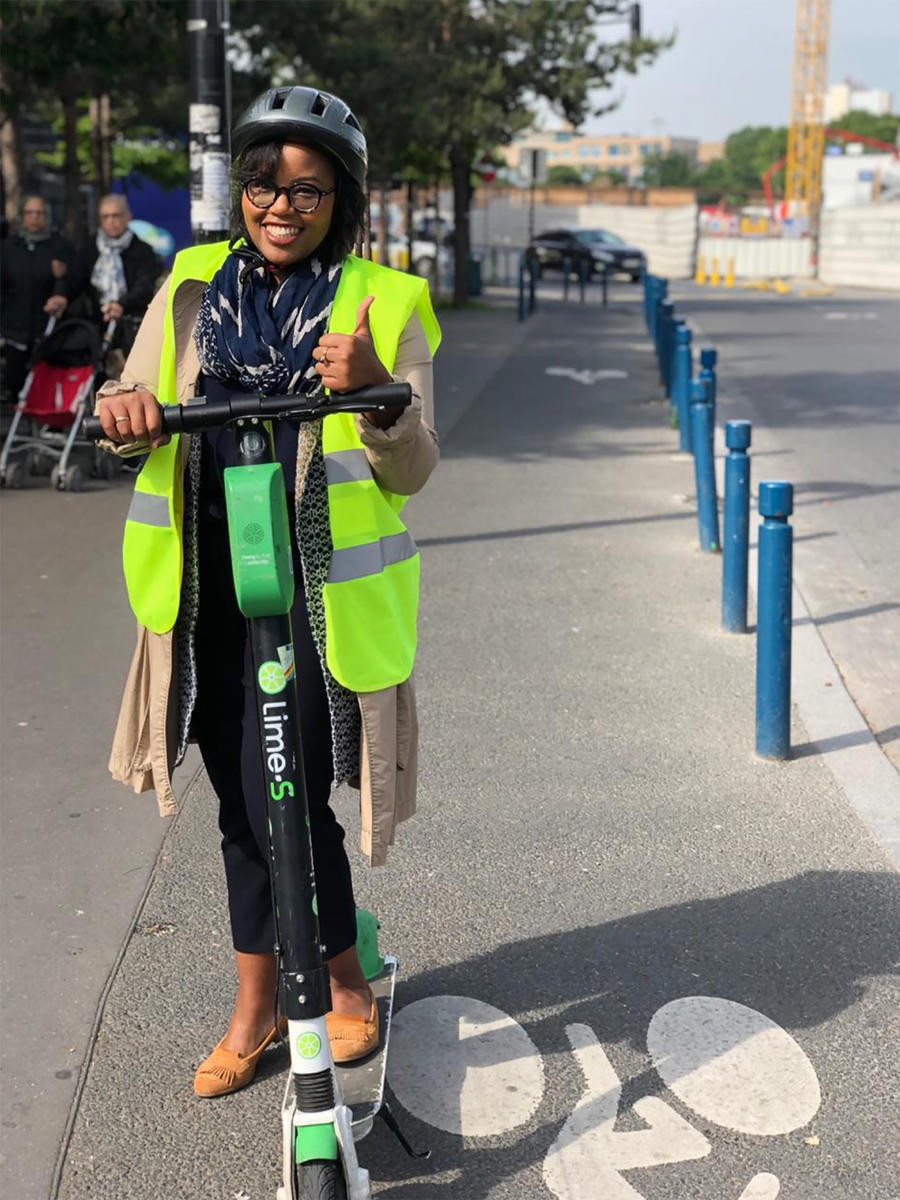 The Air Quality Challenge, which has just ended, mobilized 1,450 Veolia employees in 20 countries for 8 days. Participants went to work by bike, scooter, on foot, rollerblading, carpooling, skateboarding, metro, river shuttle... Everyone then published one or more photos on a dedicated website. One way for Veolia to encourage the shift to more responsible modes of travel - one of the main levers in reducing air pollution. The transport sector generates nearly a quarter of energy-related carbon dioxide emissions.
2,042 trees will be planted by Up2Green thanks to Veolia employees
Up2green, of which Veolia is a partner, is developing reforestation and agroforestry programs with local populations. These programs bring mul
Once we are aware of our impact on air quality, we can halve it by making simple life choices: minimizing the use of air conditioning, living close to work, turning off lights and electrical appliances when they are not needed, driving less often. Living and working in Beijing, I think that air pollution is one of the most pressing challenges we face in the 21st century. I believe in finding innovative solutions to create a positive impact for our stakeholders.
Veolia commits to fighting indoor air pollution
Air pollution does not stop inside the walls of our public buildings, office buildings and homes. Indoor air can be up to 8 times more polluted than outside air. To mark World Environment Day, the Group announced the launch of a new offering to improve indoor air quality.