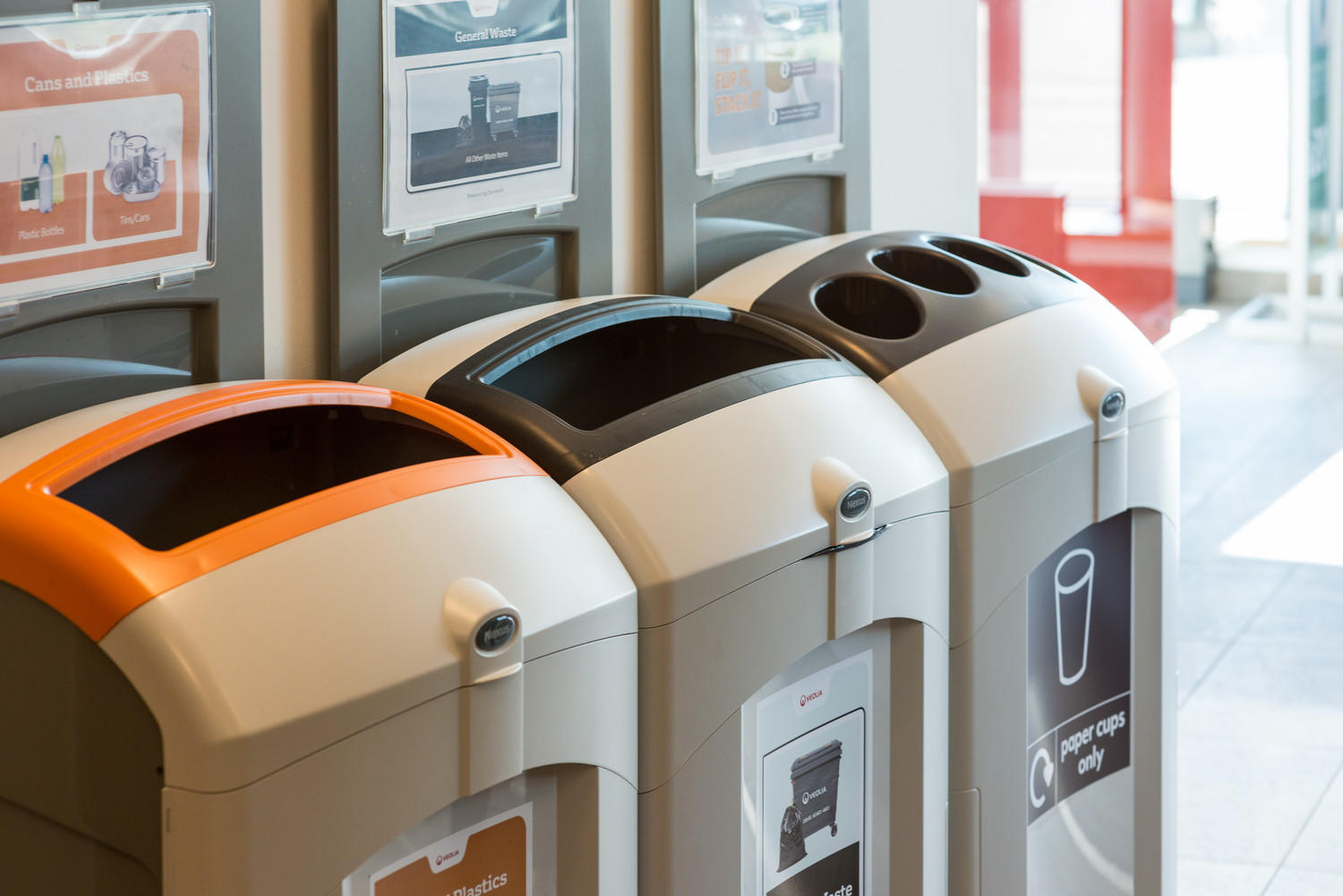 Over the last few years changes in lifestyles and the development of the consumption of tea and coffee on the go has led to a rapid increase in the demand for disposable cups in the United Kingdom.
Which is why Veolia has deployed a special
solution for recycling these cups
. The Group offers the solution to existing customers nationwide and to potentially new customers, as part of a packaged service, and offers multiple service options to all types of businesses. These include a specialist designed in-house recycling bin, a bulk collection option and a post back service.  
Especially designed containers for recycling the covers, cups, stirrers, tea bags and remaining liquid will be made available. By getting the end consumers on board to collect used cups and separate them from other waste, Veolia's solution means the quality of the secondary raw materials is better and so can be reused to make new products
Estelle Brachlianoff, Senior Executive Vice-President at Veolia UK & Ireland, comments: "Over the last six months along with our customers such as Costa and Starbucks we have developed a "decontamination" solution for the cups to separate them from other waste as soon as the customer has enjoyed their drink. With so much public support, we have initiated collaboration between designers, manufacturers, vendors and consumers as we all have a part to play in making all of our packaging more environmentally friendly and ensuring our resources are kept in the loop for longer.
Millions of cups have already been processed by Veolia and now they are calling on a variety of environments such as: offices, hospitals, colleges, universities, factories, shopping centres, train stations, leisure centres, conference centres, and hotels to get on board. In the United Kingdom, 2.5 billion used cups are thrown away every year!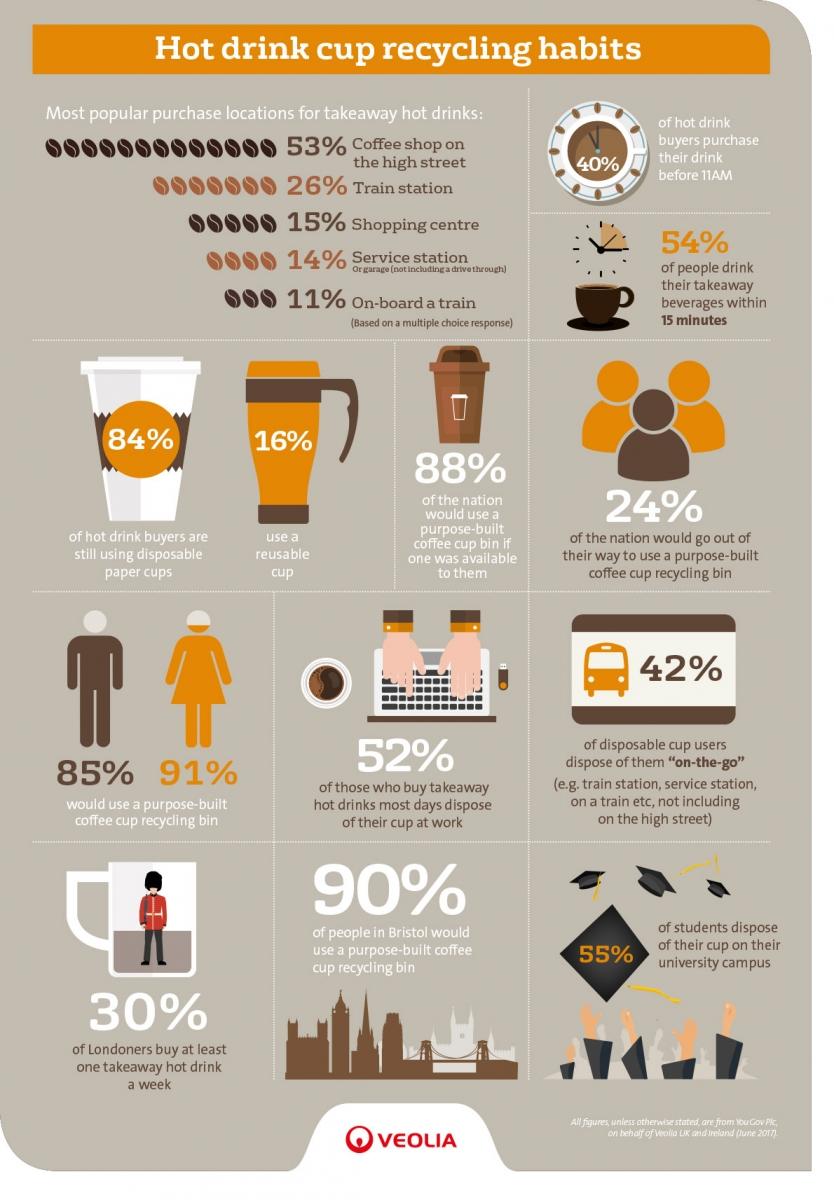 En savoir plus :
More:
> Read Veolia's 19 June press release in the United Kingdom: Nation wakes up to coffee cup recycling on-the-go-go
> The benefits of the circular economy by Estelle Brachlianoff.