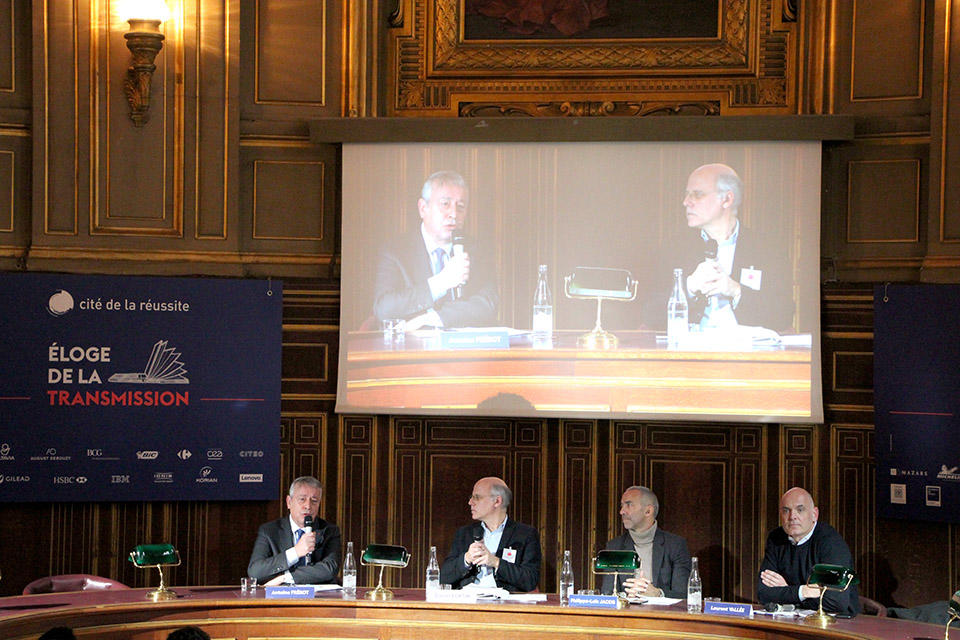 What should be transmitted?
A company has to organize not only the transmission of the know-how that allows it to satisfy its customers, but also has to convey the values and corporate culture that is specific to it and makes it different. Veolia, which in 2016 hired 12,000 people on permanent contracts, 12,000 on fixed contracts, and integrated 7,200 employees as a result of acquisitions, has to train its new employees in the company's fundamentals – while also capitalizing on what they are bringing from their previous experience.  
"A company is a collective, coherent organization that conveys meaning. It is a crossroads of generations, of cultural and sociological origins. It is also a relay, a transmitter," said Antoine Frérot.

 
"Over the decades, we should transmit to our employees an entrepreneurial spirit, an inventiveness nourished by sharing experience, and the sense of the long term, since the management of the environment is a long term activity," continued the Veolia CEO.
Transmission - a balance of continuity and rupture 
The product of a long evolution that began in 1853, Veolia has relied on both what it has transmitted and what it has invented. The innovations that prepare for the future are based on what has been transmitted, in order to renew it and take it further. What today is standard was in the past a successful innovation; tomorrow, it will in its turn be improved and replaced by others. 
"Veolia was born more than 160 years ago. Few companies benefit from such a reservoir of know-how. Longevity, which is an essential asset, is also evidence that it has been able to transmit its essence from one generation to the next.
Transmit beyond the borders of the company and be nourished by this exchange
Antoine Frérot particularly emphasized a company's responsibility to transmit beyond its internal teams. It must, according to him, transmit to all its stakeholders: suppliers, partners, associations, shareholders, customers... Only by sharing its vision of the future and by involving its stakeholders can a company accomplish its mission. And by being nourished by the contributions these stakeholders bring.
Antoine Frérot said, "The transmission is not one way. In the idea of transmission, there is the notion of exchange. The receiver has an impact on the transmitter and changes its message. It is essential in moving forward together. "
More : 
>La Cité de la Réussite : program of debates on transmission
> Veolia:  its businesses, "resourcing the world" mission, and more than 160-year history