In November, 21 students selected from 114 candidates from French and international schools and universities, presented their work to three panels of experts and Group managers in the "Performance", "Industry" and "Cities" categories. font-family:"Arial","sans-serif""> 
 
The 9 winners in 2017 and their final project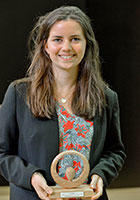 Subject:
Recovery of HDPE and PET plastic waste blends found in plastic bottles.
When the first sorting is completed, HDPE waste contains 3% PET impurities. If mixed with "pure" HDPE batches, it can be recycled by presenting the mechanical properties required to make everyday consumer goods (garden furniture for example). This recovery reduces costs by avoiding the need for a second round of sorting.
Subject: Seawater desalination with half the energy.
The process developed to extract freshwater from seawater, which uses vaporization and solidification at water's triple point, and consumes 1.8kWh / m3, compared to 3.5kWh / m3 required for the reverse osmosis process, or 15kWh / m3 by distillation.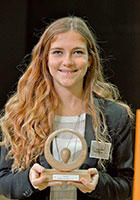 ​
Subject: Identify new ways to recover the annual one million tonnes of cardboard collected by Veolia, which is now mainly recycled in paper mills.
Alternative solutions for recycling brown cardboard are studied here to increase their added value, with five demonstrators, in the insulation sector on the basis of cardboard fibres and the mechanical reinforcement of polymer matrices.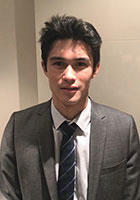 Subject: Comparison of urban waste management models in Taiwan and Hong Kong.
In South-East Asia, with its rapid economic growth and increased production of waste, the governments have adopted two distinct approaches: market-led management (in Hong Kong) or state-led management (in Taiwan). 
 
Subject: Research on improving the methods used on building sites in urban environment.
It has been demonstrated that small improvements can yield significant results. For example, the optimization of pipe laying routes limits the amount of earth extracted and makes it possible to better plan the collection of the spoil.
 
Subject: Wastewater treatment accounts for up to 10% of domestic energy consumption.
The aeration process accounts for more than 50% of the electricity used in the treatment process. A stochastic model predictive control strategy prioritizes aeration when green energy is available and downgrades it at peak times, reducing costs by 25%. This optimization process is currently being evaluated at the Central Jutland site in Nørre Snede, Denmark. 
 
Subject: Technical-economic study of solar towers associated with micro-turbines to produce continuous electricity.
This study is based on the full cost of electricity, calculated over the lifetime of the equipment, depending on the temperature of the heated water.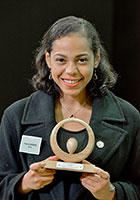 Subject: Treatment of process water using the fern Azolla caroliniana Wild.
The salinity of the process water produced by the oil industry corrodes the equipment requiring the use of anticorrosive chemicals. This project experiments with reducing the salinity of process water by using the fern Azolla caroliniana Wild and a concentration of chromium.
 
Know more: > Veolia's relations with universities
Veolia's 2016 Performance Trophies: eight young graduates rewarded for their final projects