Veolia's 5th International Health and Safety at Work Week began across the world on 16 September. Under the slogan "Act for a better tomorrow", this year the Group addressed the concept of safety through behaviour with a campaign entitled "Observing is Caring". Overview of local initiatives.
At the beginning of the week, Estelle Brachlianoff, Veolia's Chief Operating Officer, launched a call to employees in the video entitled "Observing is caring", inviting colleagues to "observe one another" and be "observant at work". 
Debates, workshops and conferences encouraging everyone to play an active role in their own safety as well as that of their colleagues, were held this week in all the countries in which the Group operates. 
Overview of employee engagement:
Africa and Middle East
At Enova, Veolia's Africa and the Middle East subsidiary, teams discussed the 10 high-risk activity standards and the 11 golden rules. 
In Morocco, Veolia's Redal subsidiary invited its subcontractors to sign the declaration entitled "Work as a safety factor, guaranteeing health", to improve project working conditions. The event was visited by Christophe Maquet, Executive Vice President Africa and Middle East, and Frédéric Goetz, the Group Chief Occupational Health and Safety Officer.
Asia and Australia-New Zealand 
In China, dedicated training courses were organized on the waste water treatment (in Beijing), energy management (in Binzhou, Jiamusi, Harbin) and waste management (in Foshan) sites. 
China made training modules available through WeChat and Google Forms, each with a video followed by questions and answers.
In Singapore, discussions were initiated on the lessons learned from incidents, preventive measures and safe behaviours that should be adopted. 
In Japan, Yumiko Noda, President of Veolia Japan, visited the Chiba Chuo and Narashino sites. All employees received mugs with the creation of T-shirts.
In Australia, the slogan "Are you OK?" invites teams to care about each other. And on 26 sites, employees took part in a quiz. Veolia developed "V-learning" training modules on what not to do.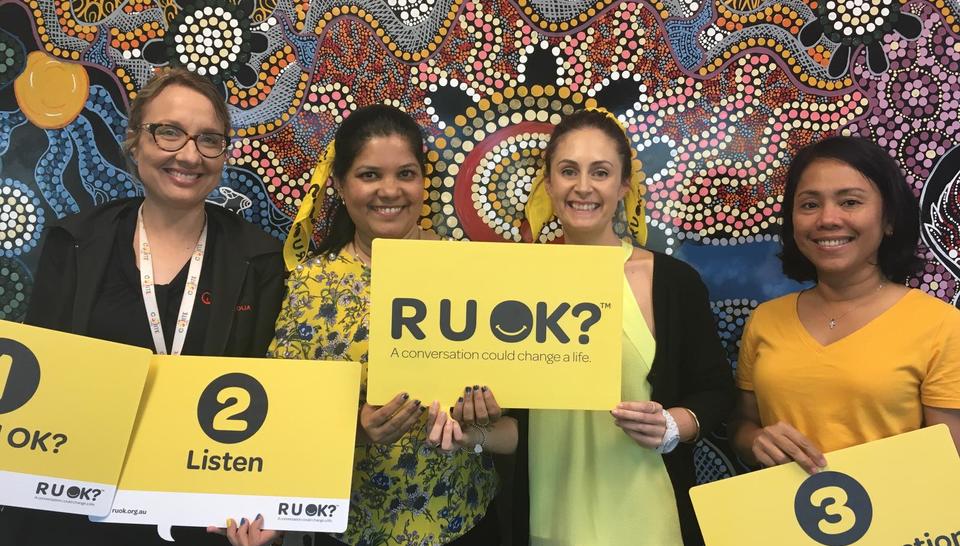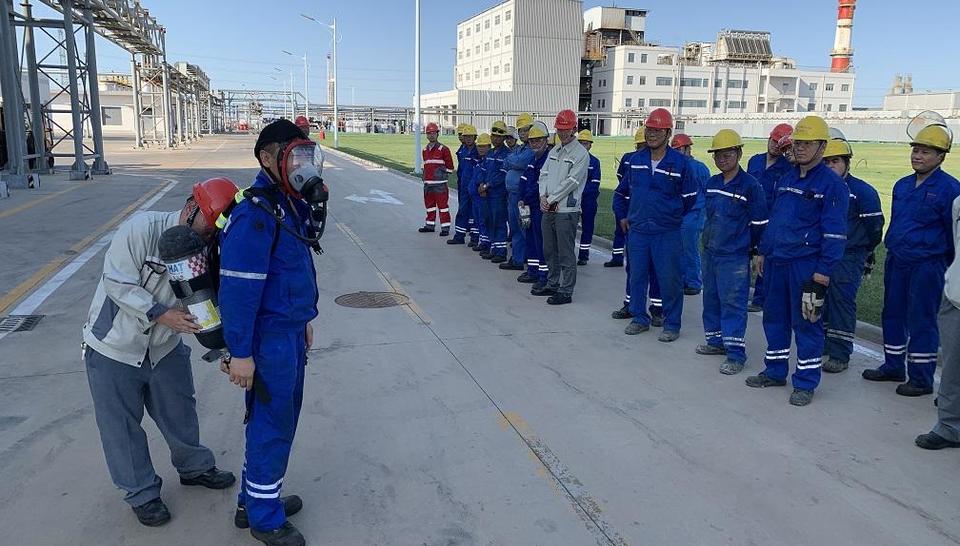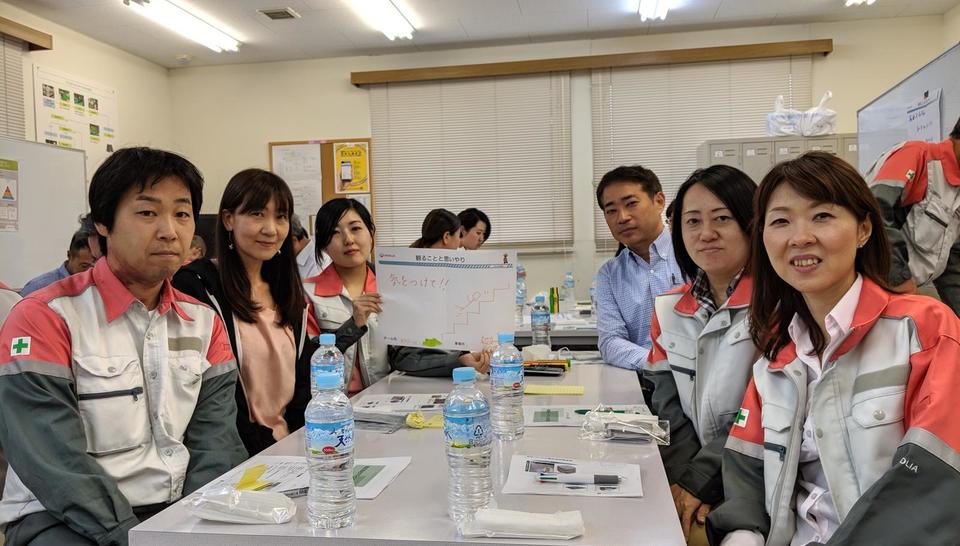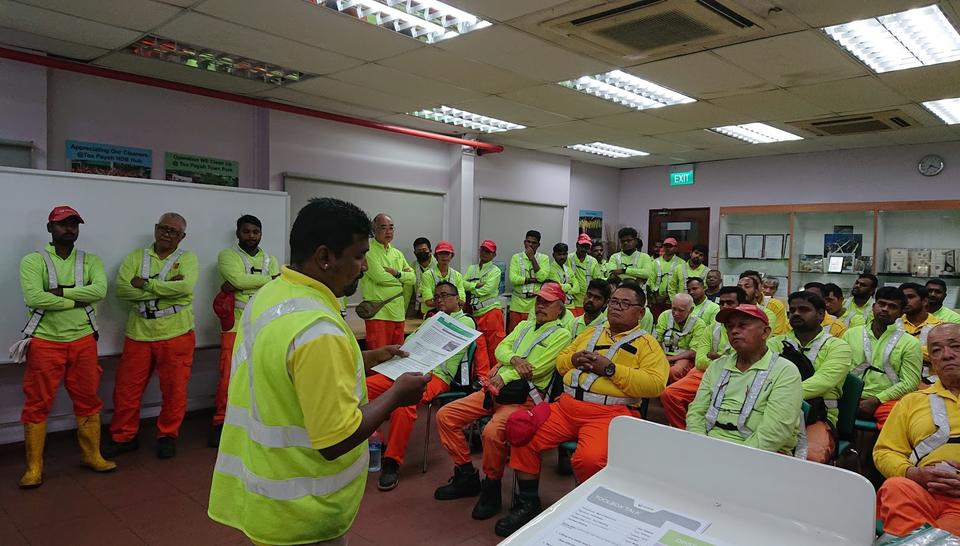 North America 
Discussions among employees on the "Always Safe" rules and on feedback were held at Veolia's sites in the United States and Canada.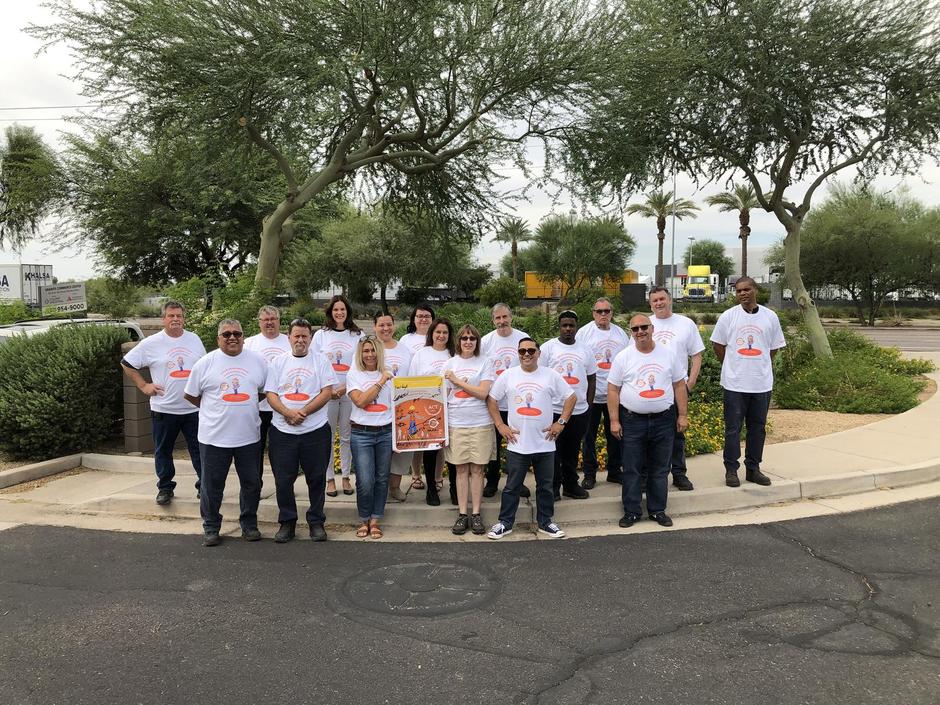 Latin America
Veolia in Argentina made its employees aware of the high risks inherent in certain activities. 
In Brazil, "Observing is Caring" workshops and health checks were offered. 
In Chile, employees watched a play on routine behaviour.
Veolia in Ecuador organized workshops on high-risk activities and made its employees aware of the importance of a balanced diet.
In Mexico, employees learned how to use fire extinguishers and practice physical activities. 
Finally, in Peru, they received training in the proper use of personal protective equipment (PPE).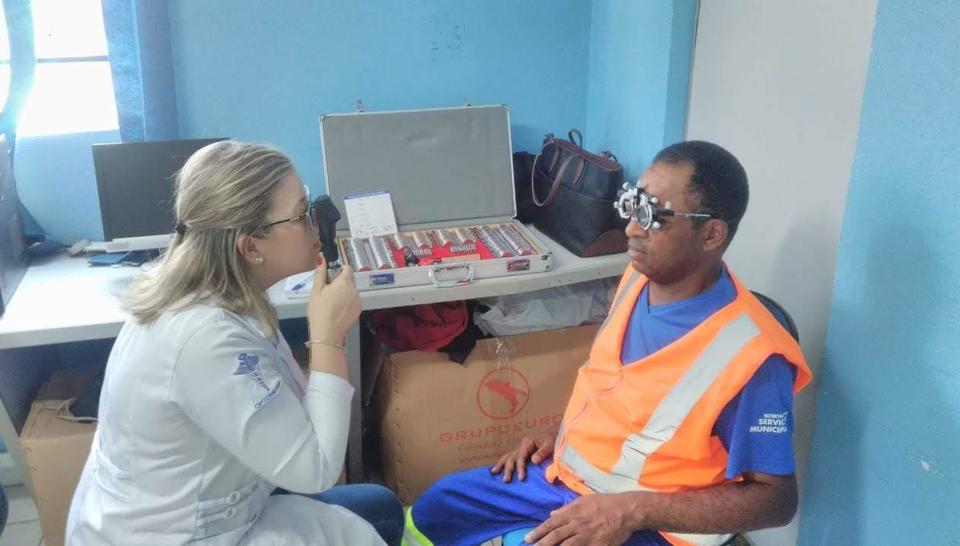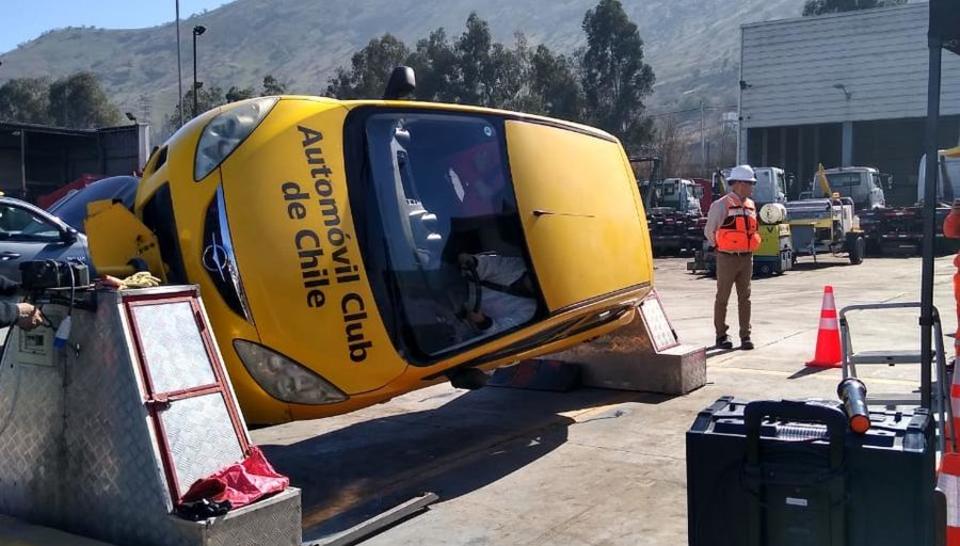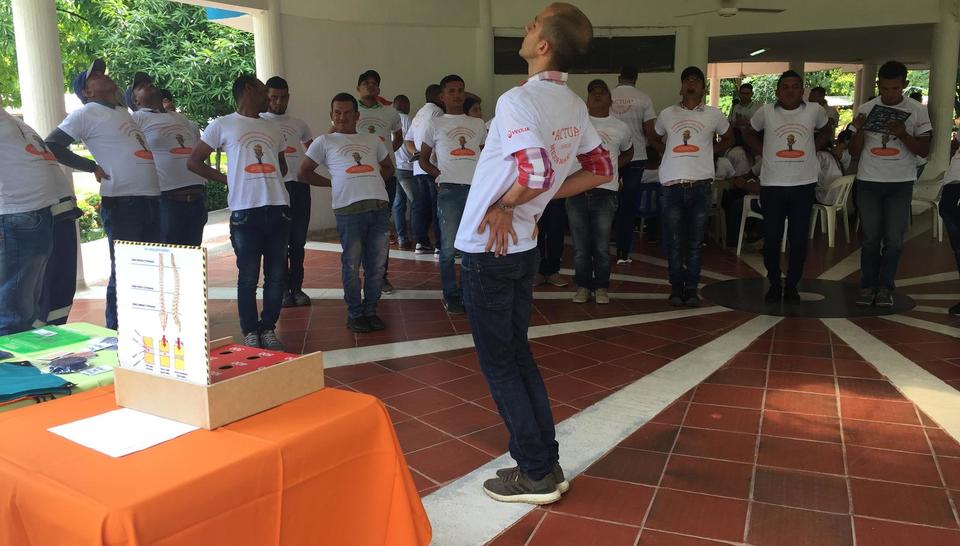 North Europe 
In the United Kingdom, the team in Bury talked about its "behavioural commitment table" for safety.
In Germany, a truck dedicated to occupational health and safety training went to the Bayreuth, Zapfendorf and Rödenthal sites.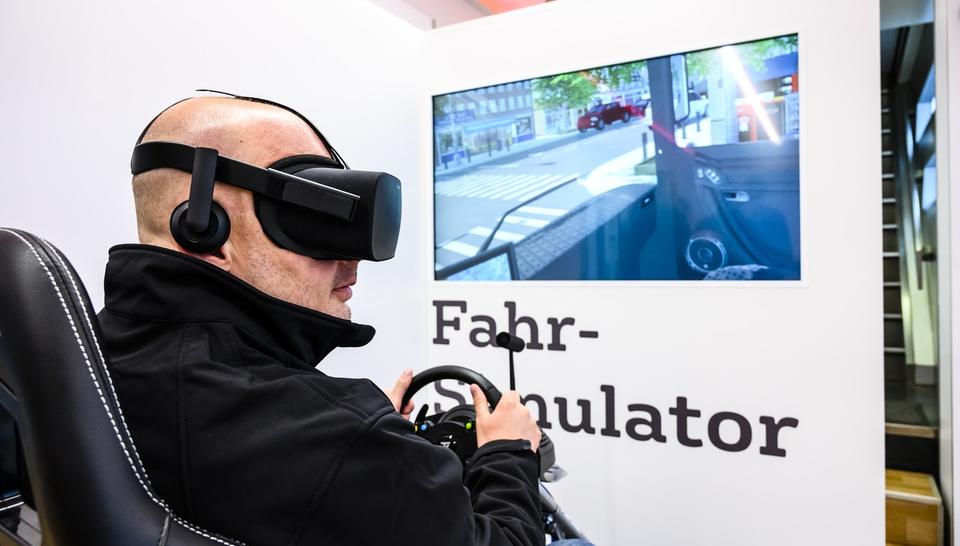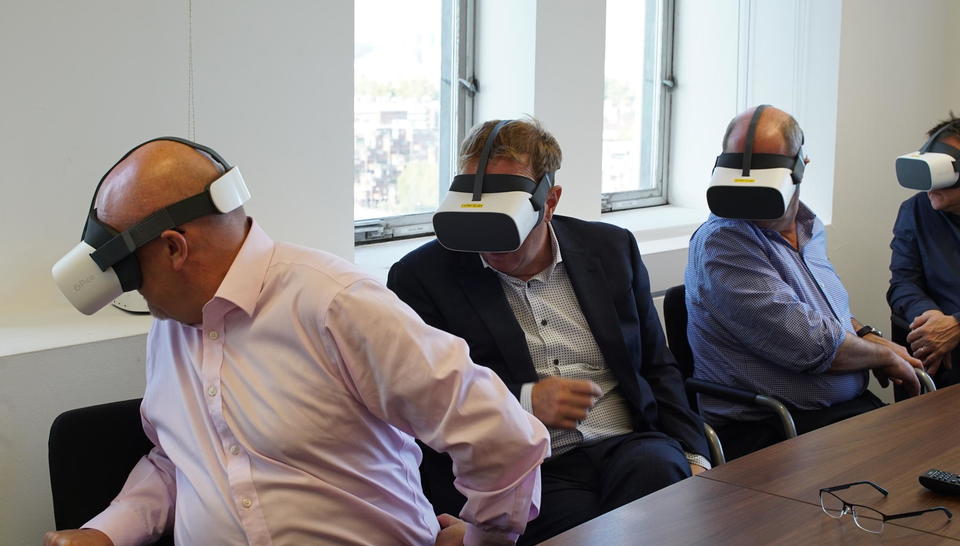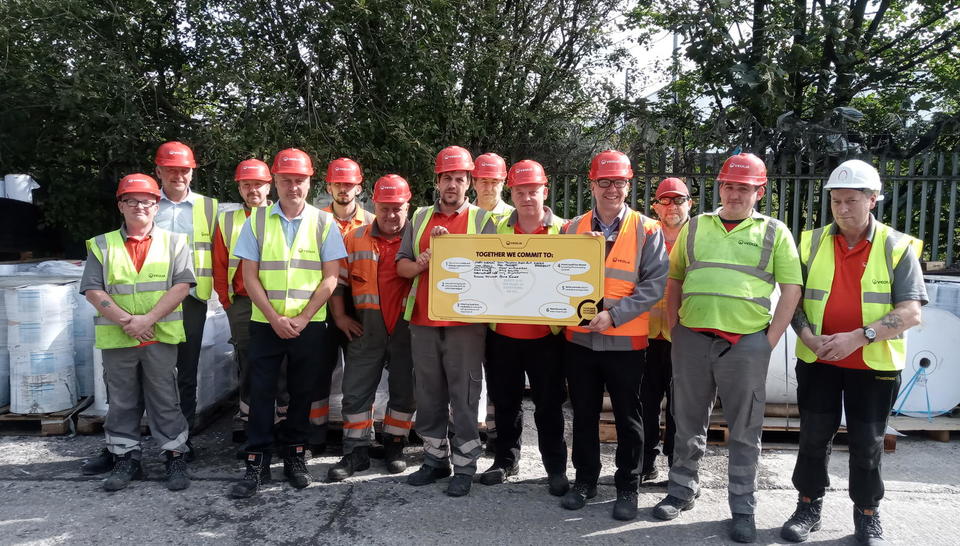 Southern Europe
In Spain, around 100 employees participated in workshops on food and ergonomics.
In Portugal, the week began with a meeting with the country director, Jose Melo Bandeira, which was broadcast to all managers. Some of them watched remotely with their teams.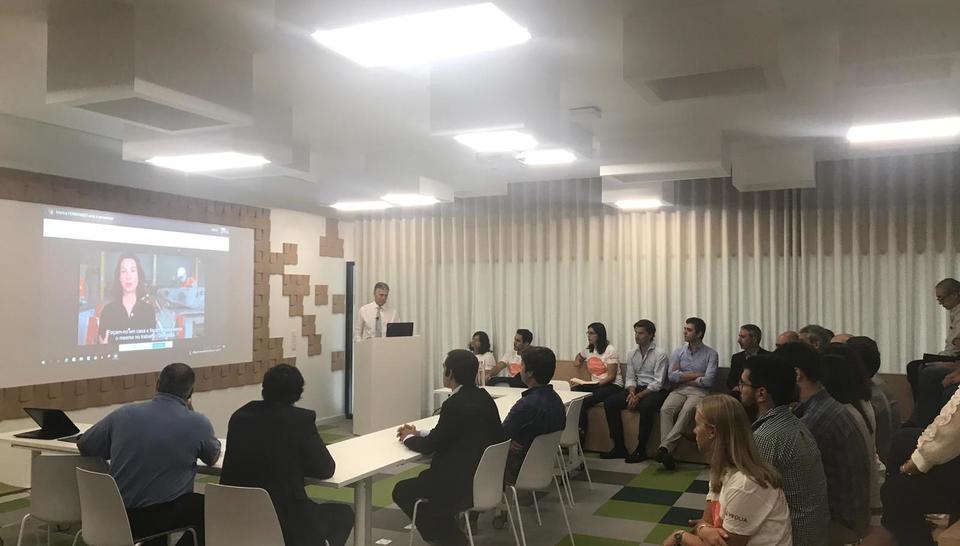 Central and Eastern Europe 
In the Czech Republic, 80 participants received training on fire fighting, first aid and evacuation from confined spaces.
In Slovakia, employees participated in an evacuation from the roof of a heating plant. A medical examination was offered, followed by recommendations from the doctors on how to improve their health.
In Hungary, in the Ajka and Szakoly biomass power plants, team competitions were organised on the campaign theme. In the water and waste sectors, fire fighters were involved in first aid and fire-fighting training.
In Lithuania, Veolia Litesko's internal website published daily information and interviews with colleagues about health and safety.
In Bulgaria, to promote "safe driving", the best drivers tried karting. Teams were trained in first aid and safety in confined spaces.
In Russia, the teams received safety training on using lifting equipment and fire safety, with evacuation drills.
Veolia in Poland organized activities such as fire-fighting, evacuation from confined spaces, exercises at height and the use of chemicals.
In Romania, employees participated in training covering workplace accidents. Workshops were held on cuts, shoring up and detecting cables.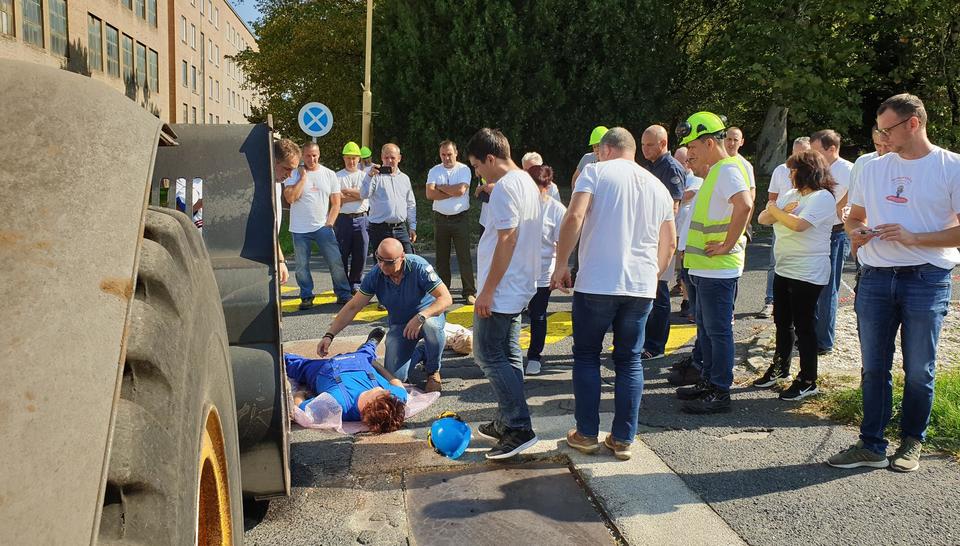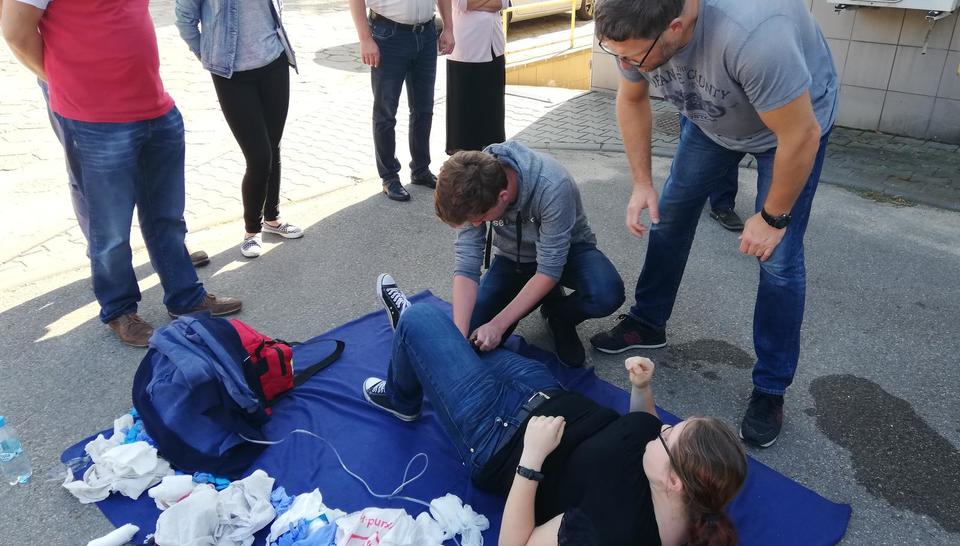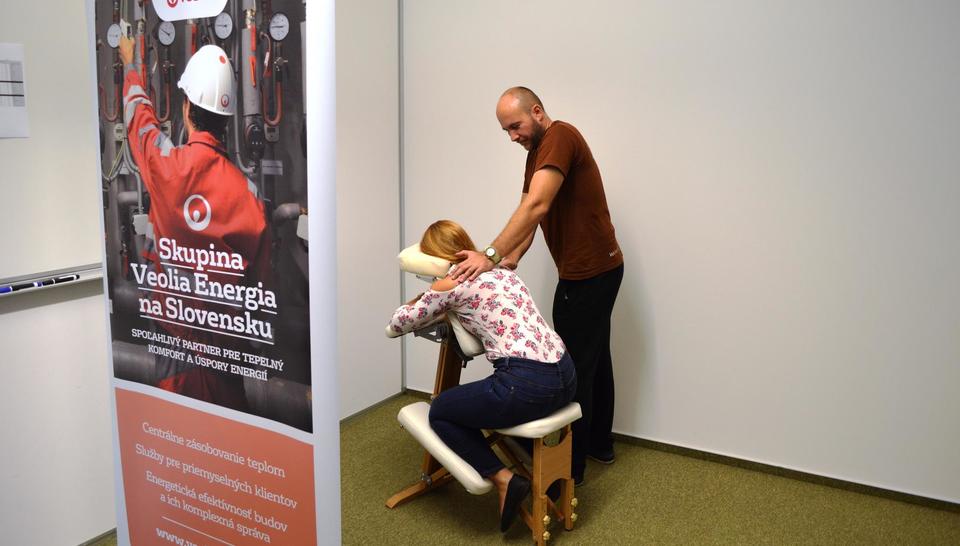 France
In the Recycling and Waste Recovery activity, 560 employees in Mérignac (Nouvelle Aquitaine region) were made aware of risks on the road thanks to a driving, rolling and head-on impact simulator.
In Villeneuve-Tolosane (Occitanie), a former collection team member gave an account about the period following his workplace accident, and the consequences on his work and family life. 
In Saint-Priest (Auvergne-Rhône-Alpes), a "360 VR" film shows an operator giving the order to restart an installation after maintenance, forgetting a protection, thus causing a serious accident. 
In Giberville (Normandy), a "blind spot" workshop demonstrated that a significant number of people can be invisible to the driver.
60 employees from Limoges (Nouvelle Aquitaine) took part in a virtual reality industrial waste tour: truck driving, loading and unloading skips.
The Secode site in Boves (Hauts-de-France) organized an introduction on how to undertake cardiac massage, how to clear airways and stop bleeding, with a quiz based on actual situations.
In Claye-Souilly (Ile-de-France), the teams participated in a fire training course with evacuation in dense smoke with no visibility.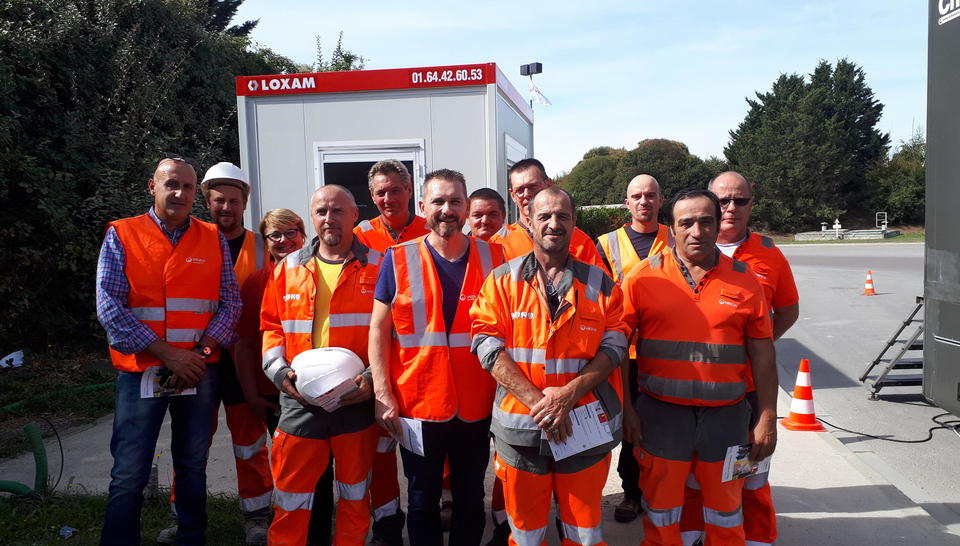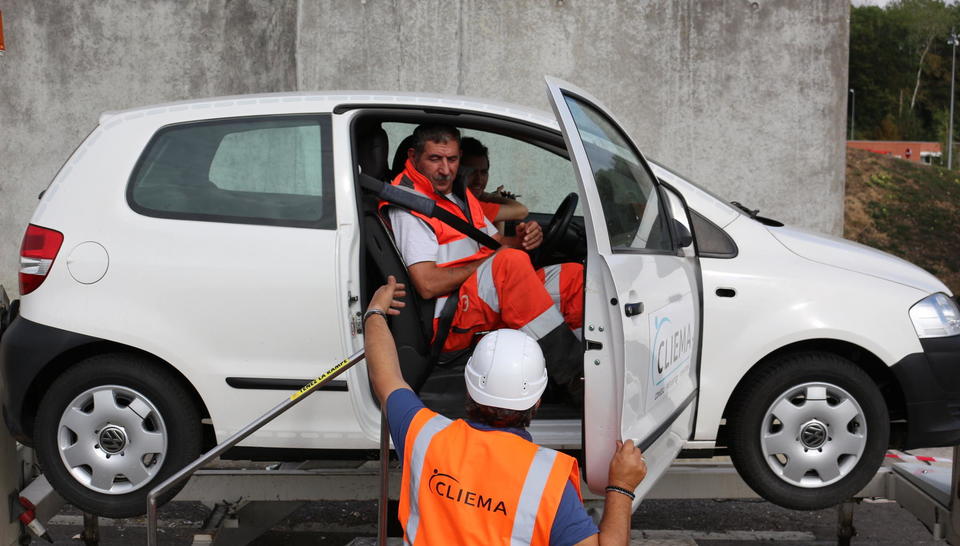 In all the Water activities regions an "escape game" was offered to teams with safety related riddles based on clues scattered and hidden in a room, the aim being to get out quickly. 
In Limoges (Nouvelle Aquitaine), a "serious game" pointed out the risks involved in a chemical emptying operation. 
In the Hauts-de-France region, a team of "safety gamers" successfully investigated a workplace accident. 
In Aveyron, the Rodez women's football club organized a joint warm-up with female Veolia employees.
In the Centre-Ouest region, the Medisur association explained how to protect yourself from the risk of drugs and alcohol.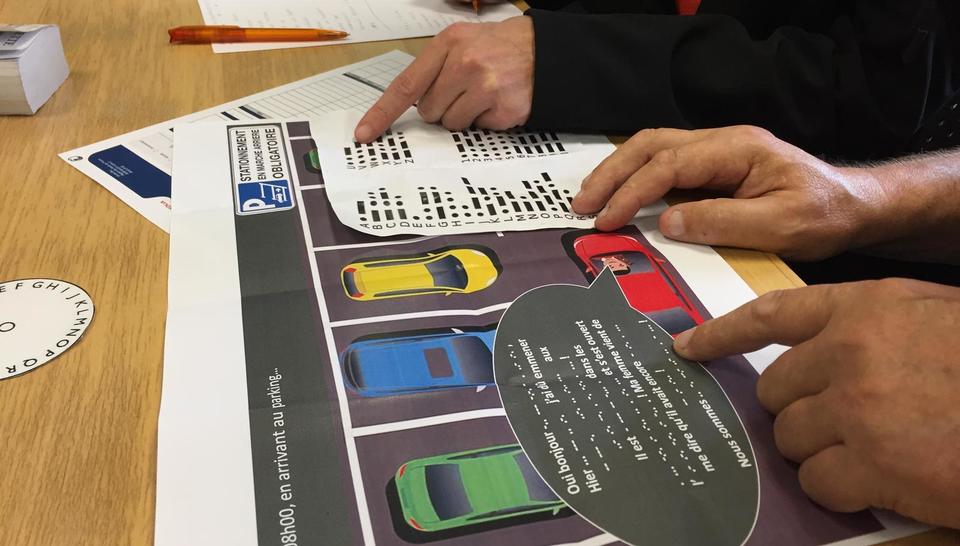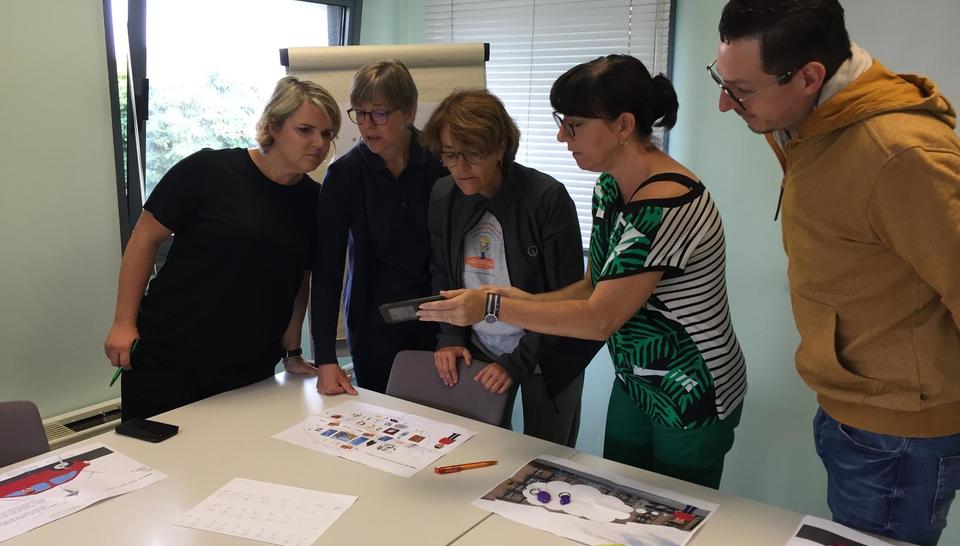 Veolia's Energy business organized talks in all its facilities on "observing" and being careful yourself as well as colleagues, and "caring" for others in an open and positive atmosphere. 
At Veolia Industries Global Solutions, the video testimony of an employee who was injured by chemical products made teams aware of accident prevention.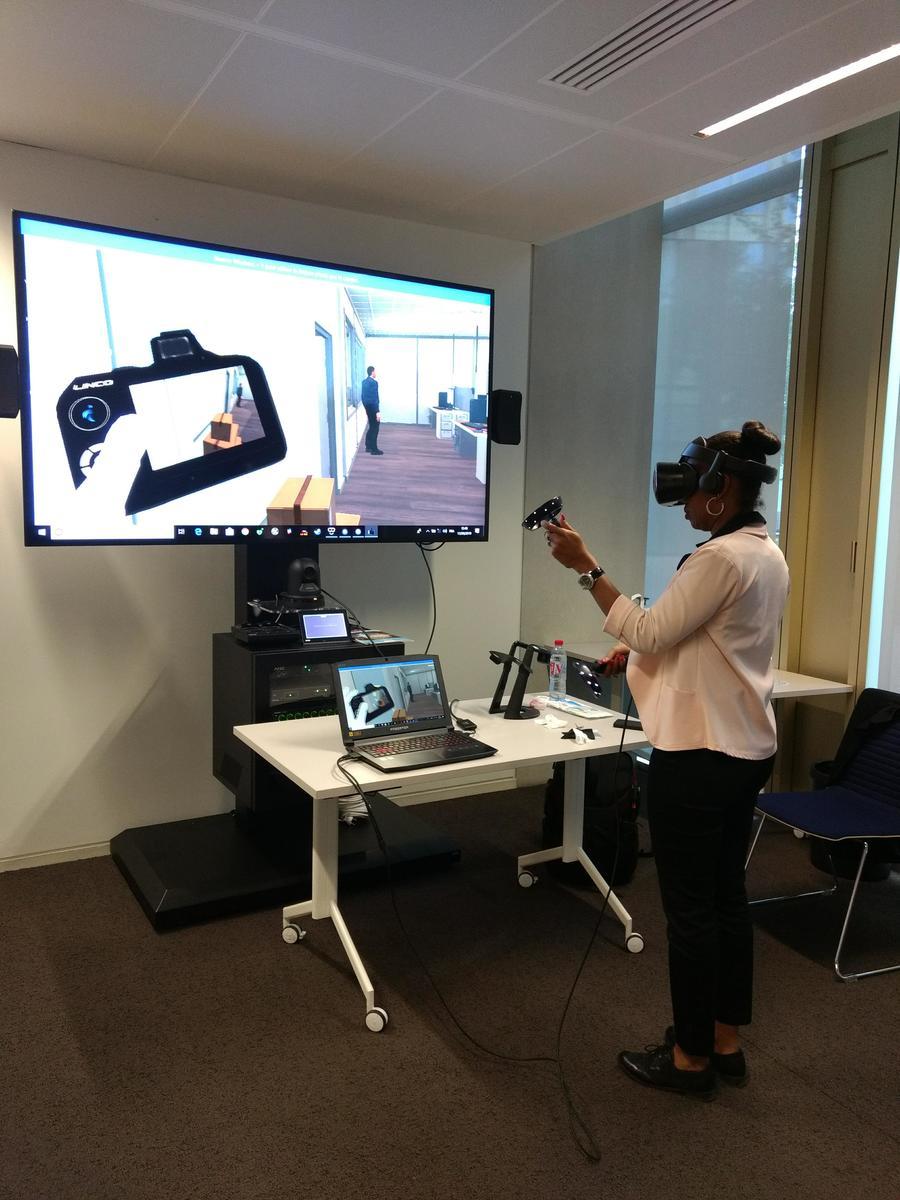 Veolia's Research and Innovation teams in France invented and shared slogans: "Happy safe workers! ", "Let's share our experience together!", "Safety is built together", "The security reflex for everyone", "Security = Life", "Let's be observant and make caring contagious".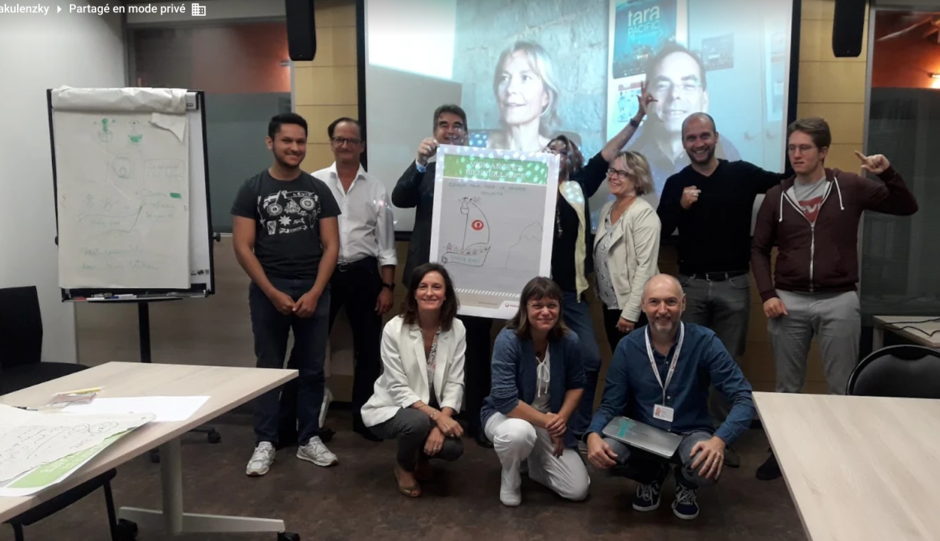 Veolia's headquarters in Aubervilliers (Ile-de-France) offered two conferences on "Neurosciences and Safety" and "Safety culture and unconscious errors: expertise increases automation errors". And a number of workshops: risk hunting by virtual reality, awareness of first aid procedures, a workshop on "deceptive appearances", workstation ergonomics, Chinese anti-stress massages, and mindfulness meditation.