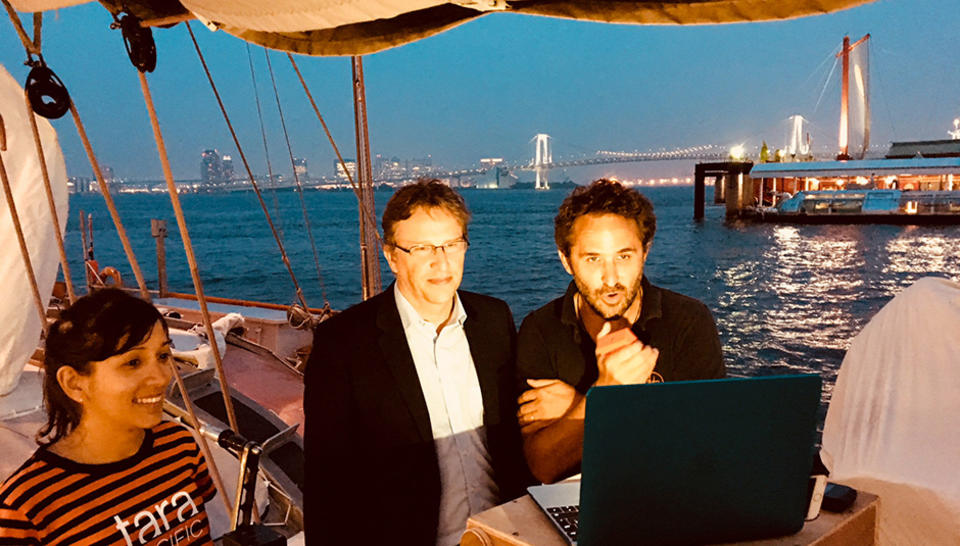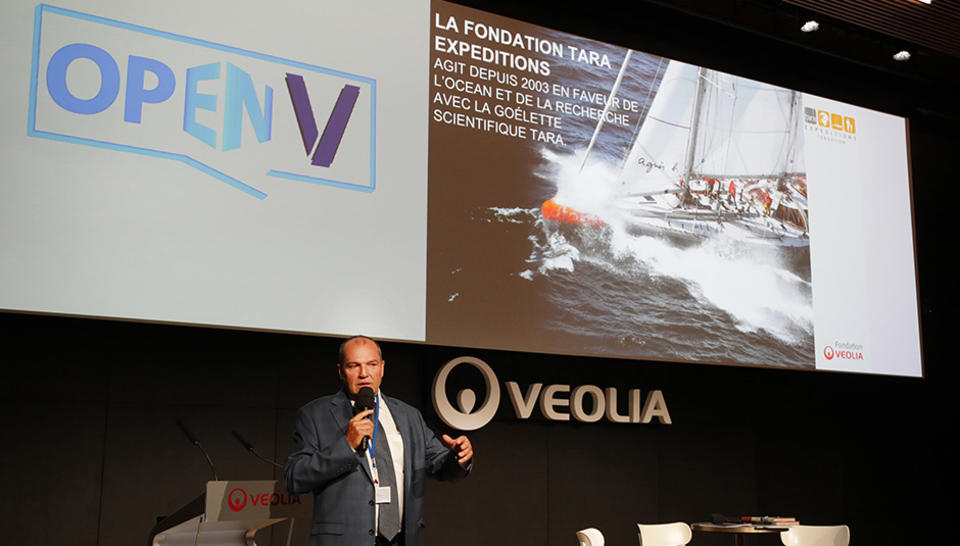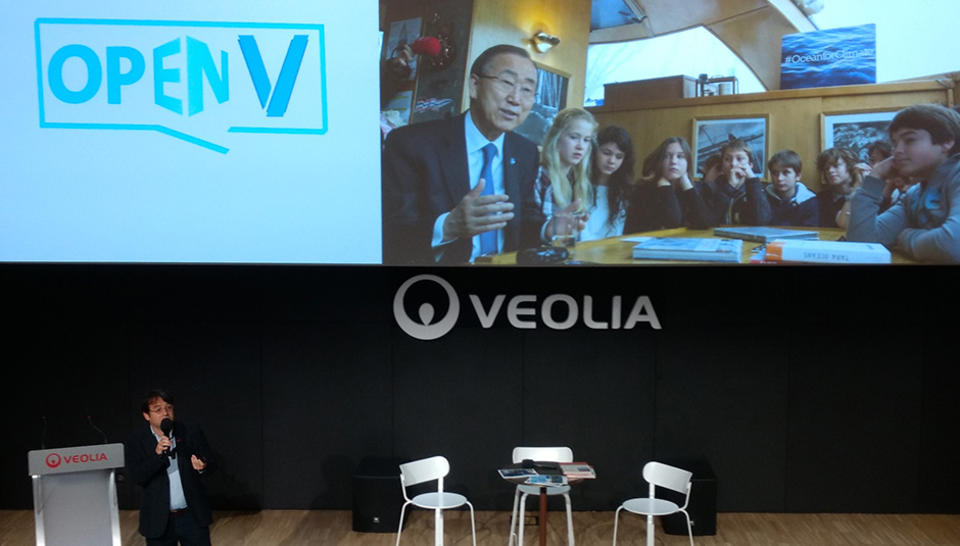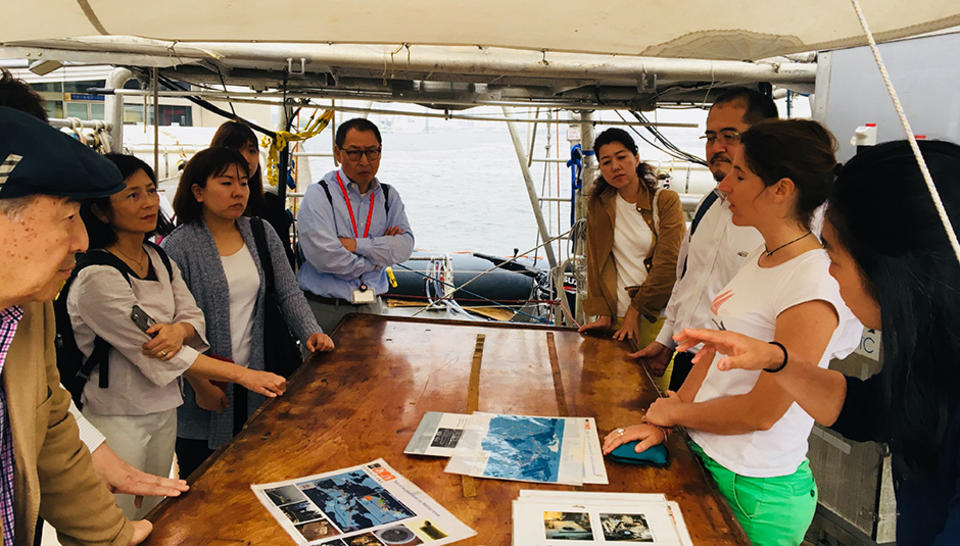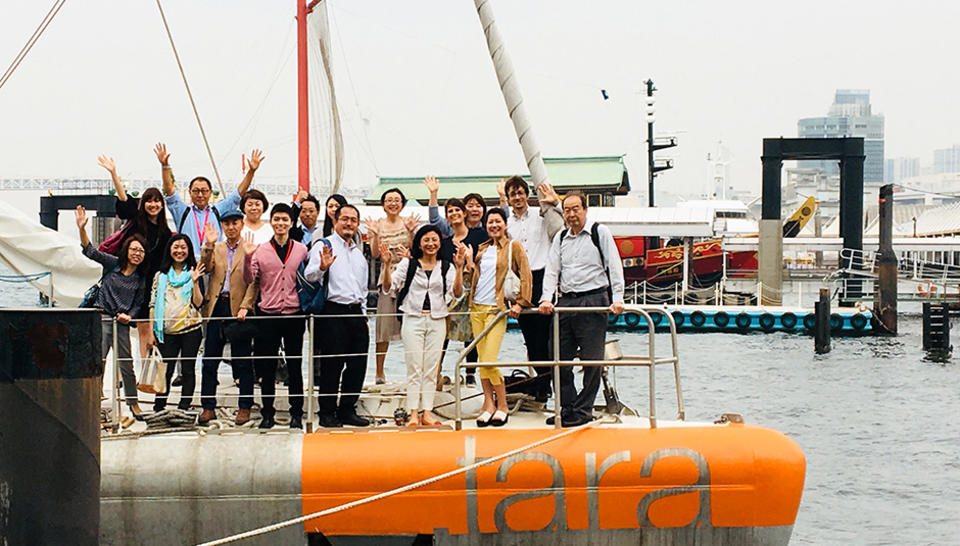 "The schooner Tara is a tool for raising awareness, advocating for the impact of climate change on the oceans to be studied. [...] By supporting the expeditions led by the Tara Foundation, Veolia understands better and is able to publicize the need to protect the ocean," said Thierry Vandevelde, Executive Officer of the Veolia Foundation which has partnered Tara expeditions since 2009.
 
First summary of Tara Pacific's results
 
"With DNA sequencing, the Tara Pacific expedition has made it possible to discover the microbiotic diversity of coral ecosystems giving us an indication of their health in order to prevent bleaching. We have recorded biodiversity gradients from reef to reef across the Pacific, collecting 30,000 samples that will be sequenced by Genoscope, the CEA's environmental genomics laboratory," explained Serge Planes, Scientific Director of the Tara Pacific expedition.
Direct from Japan, aboard the schooner Tara, Romain Troublé said: "The heterogeneity of the coral bleaching observed in the Pacific made us understand that local pollution linked to human activities have an enormous impact on these ecosystems. The Tara-Veolia partnership allows us not only to measure our impact on ecosystems, but also anticipate them for the future."
Tara's long expeditions are organized with a view to developing ocean science - still a relatively field of study. Through scientific reports, the aim is to raise the awareness of decision makers, the general public and children to the importance of protecting the oceans.
 
"Since 2016, the Tara Pacific expedition has been analyzing coral reefs and their fragile ecosystem to produce a genome catalogue. In Toulon in 2019, we will be working on microplastics in the Mediterranean with our partner Veolia. And for 2020 we are preparing a scientific expedition to the Arctic," concluded André Abreu.
More : 
> Veolia Foundation website
> First mid-term review of the Tara Pacific mission supported by the Veolia Foundation
> The Tara Expedition Foundation