The campaign is based on an original concept: for the 13,000 employees of the Veolia Water business in France, the word "potable" refers to their expertise and their daily commitment to achieving excellence in terms of quality of service. For them, "potable" means exceptional.
In the press, on the television channel replay sites, on the web and in cinemas, Veolia humorously invites people in France to see beyond the water flowing from the tap, this water that is considered a convenience - and we forget that it requires technology, technical expertise and expertise on a daily basis.
"Providing safe drinking water 24 hours a day seems easy today because we have had this service for decades. Through our "Potable!" campaign we point out the commitment and expertise of the people in Veolia that make this essential service possible every day," explains Laurent Obadia, Veolia's Chief Communications Officer.
The "Potable!" campaign broadcast from 15 May  to 18 June, shows Group employees in a film and on three posters: Hugo is water engineer, Lucie is an electrical mechanic and Justine is a work study student. A fourth poster completes the campaign with a reminder of the definition of the word "potable"... according to Veolia!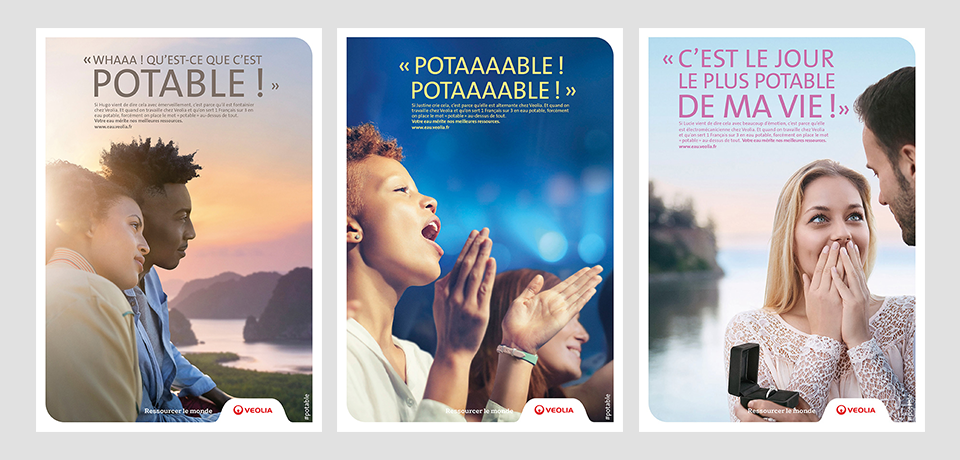 More:
> Veolia's new website for consumers in France
> Veolia's water management expertise