The challenge
---
To support the cities of the world in their first objective of being livable by ensuring the quality of life and well-being of their inhabitants and all those who work, study or pass through them.
Customer objective
The municipality of Guyaquil wants to improve the services and performance of existing water services, mainly in disadvantaged urban areas where there are poor sanitary conditions and where access to water is limited.
 
The Veolia solution 
---
In Guayaquil, Ecuador's largest city, Veolia's subsidiary Interagua operates and maintains the drinking water, wastewater and stormwater networks in the Guayaquil and neighbouring districts. This includes 6,550.9 km of water pipes, 4,625 km of sewerage pipes and a storm water drainage network covering 2,602.3 km (as at 31/07/2018).
 
Innovation
Veolia is implementing a water access program that allows all families to benefit from a high quality public service.
97%     
of inhabitants have access to drinking water services and 86% to sanitation
60%
Rate of increase in access to water in 10 years
 
1 million m3
Daily production of drinking water
Technologies
Use of the new Fracttal system, from 2018, for predictive, preventive and corrective maintenance of the drinking water network. 

Monitoring of pumping stations from the control room via the SCADA monitoring system. 

Introduction of the SmartFlex IT system in which customer complaints are entered with an identification number.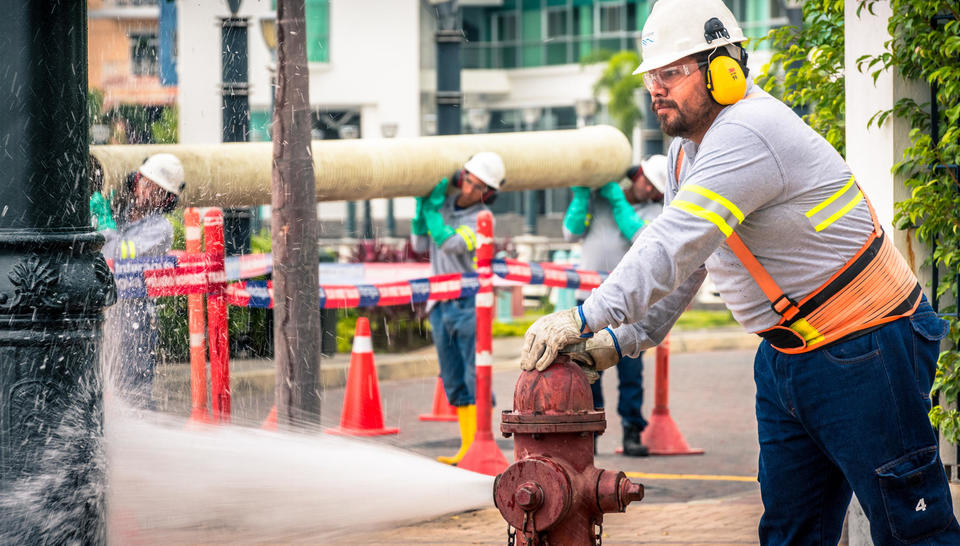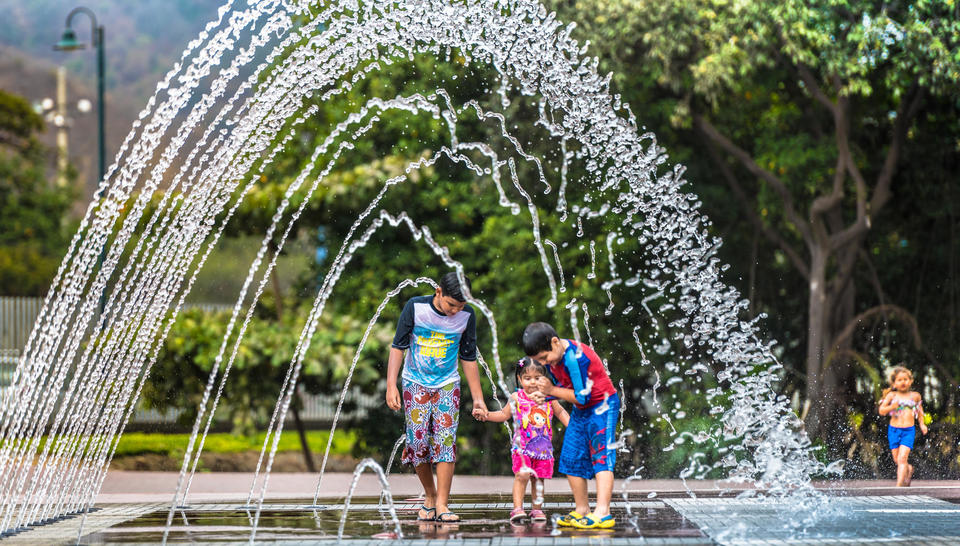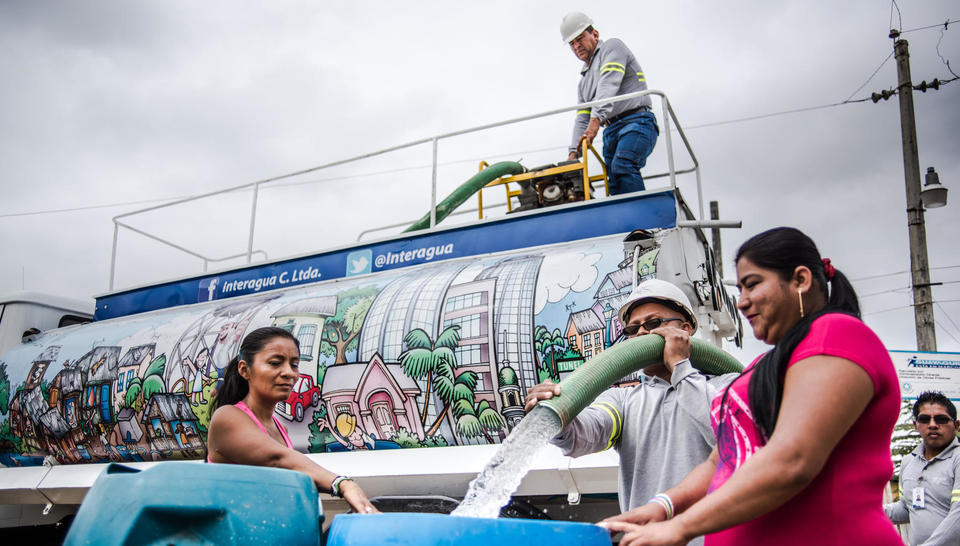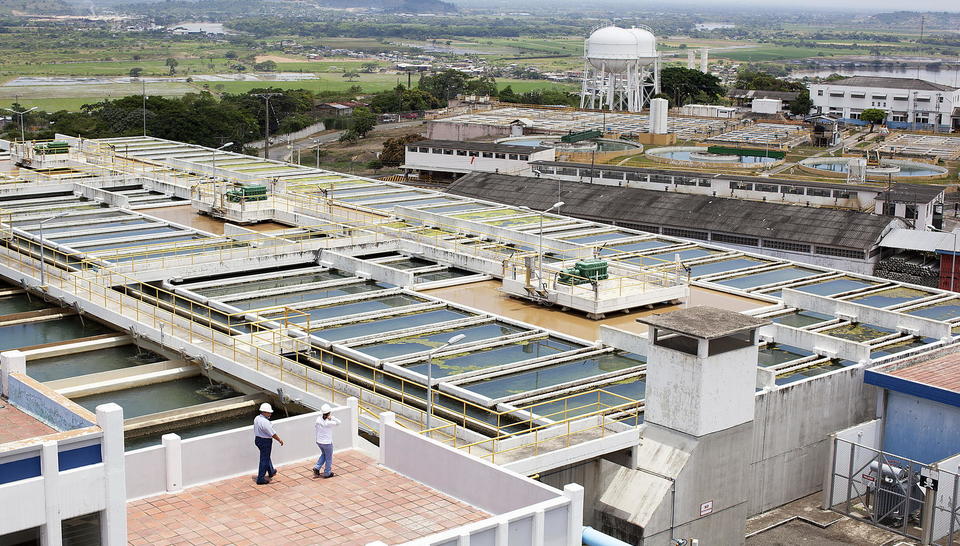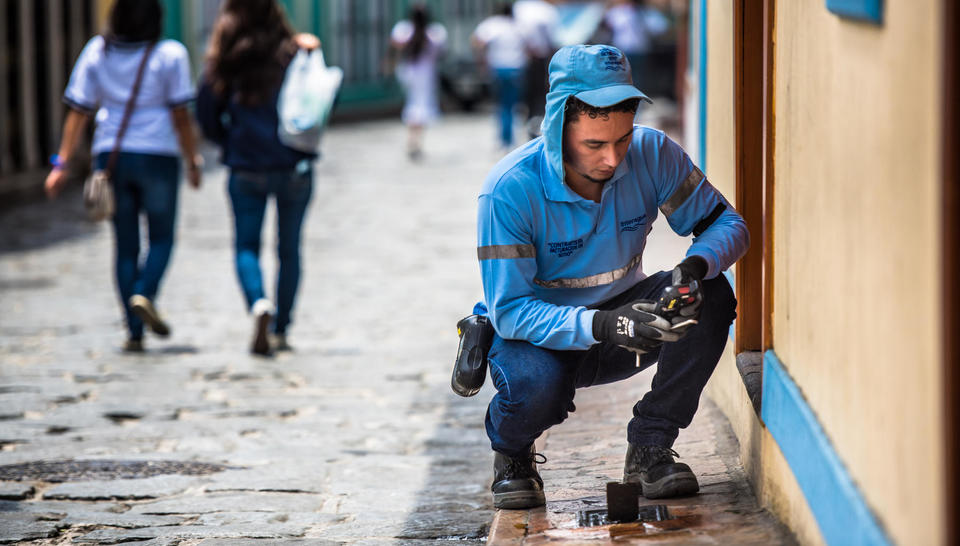 Customer benefits
---
Environmental performance 
The "Smart Guasmo" project to reduce water leakage in the Guasmo housing sector involves the creation of direct measurement areas to improve monitoring, along with systematic leak detection, refurbishment of sections of pipes and pressure regulation.
Economic performance 
In its latest five-year investment plan (for 2016-2021), Interagua aims to:
reach 95% of the population supplied with drinking water and wastewater services by 2031 (end of the concession)

improve operational performance by reducing the volume of unbilled water to 46% by 2031

create between 150 and 900 new direct and indirect jobs
Societal performance 
At the end of the 15 year concession:
The water system covers around 90% of the population. It is accompanied by uninterrupted 24-hour service and a sewerage system covering nearly 71% of the population.

Implementation of the right to water in practice

High quality service for all inhabitants / the quality management system has ISO 9000 certification
The expected results will benefit more than one million people in the southern districts of the city, where about 18 per cent of the population is considered poor or vulnerable.
Scope of the contract
Location: Guayaquil
Population: 2,619,197 inhabitants supplied with drinking water (31/07/2018)
Facilities: 3 drinking water treatment plants (total capacity of 1,484,000 m3/d), 34 water pumping stations, 56 wastewater pumping stations, 6 wastewater treatment plants and 5 ponds (total capacity of 158,000 m3/d), 481,067 water meters
Contract duration 
2001-2031
Sector of activity
Municipal
---
Expertise
Customer relations: multi-channel management, customer account management, metering

Management and human capital: personnel management, continuous training

Social and societal engineering: water access programme, social pricing and support system, dialogue with stakeholders, consumption control programme
Planet
Interagua joined the club of the world's major water services in 2019.

In early 2019, Veolia was commissioned by Interagua to assist it in managing flood risk during periods of heavy rain. An initial on-site diagnostic phase should make it possible to identify the main risks inherent in flooding phenomena and draw up an exhaustive review and analysis of the tools and processes implemented by Interagua, with the territory's stakeholders. A 2nd phase will define an action plan.
People 
Over a ten year period, access to water has increased by 60% in Guayaquil to a rate comparable to that in the most advanced countries.
The development program implemented by Interagua combines:
social pricing aimed at the most disadvantaged neighbourhoods

a debt forgiveness scheme managed in conjunction with the government and local citizens' associations

a mediation mechanism arbitrating users' complaints and proposing fair payment solutions adapted to the conditions of the families.
As part of this program, Veolia's teams rely on a network of more than 1,000 community leaders to help residents in disadvantaged neighbourhoods.
In addition, 4 mobile agencies criss-cross the city to meet the inhabitants and create a local link with the public service.
Finally, awareness programs covering reasonable consumption, the price of water service and protecting resources are deployed every year.