68 students from 33 countries participated in the 13th edition of the Veolia Digital Summer School. For one week (27 June to 1 July), they followed an intensive summer programme, 100% online and 100% focused on innovation. The aim of this Summer School is to introduce students to the challenges and realities of the global leader in ecological transformation, to immerse them in its world and to enable them to build their first international network of environmental students and professionals. A look back at this unique learning experience at the heart of Veolia.
For five days, students were able to discover Veolia's challenges and solutions. The programme includes visits to Veolia sites, training in design thinking methods, multicultural team challenges, and inspiring meetings with Veolia professionals from all five continents. Created in 2010, this Summer School raises awareness among students from universities and business schools about the environmental professions and the challenges they face. More than 500 participants from all over the world have already attended the Veolia Summer School: an experience that - for many - has been decisive in their career choice.
 
Joining our community of committed Resourcers
The students were welcomed by Laurent Obadia, Senior Executive Vice President, Stakeholders and Communications, who recalled Veolia's history and its ambition to meet the challenges of ecological transformation:
"Faced with the climate and environmental emergency, we are convinced that solutions must be thought out and developed with a permanent search for balance between environmental, economic, and social performance. The company must be useful to all those who engage with it: its customers, employees, shareholders, suppliers, territorial units, but also the representatives of future generations. This shared continual improvement approach concerns all Group employees, for the benefit of all its stakeholders. At Veolia, we define ourselves as Resourcers. By participating in this Summer School, you will become part of our community of committed Resourcers.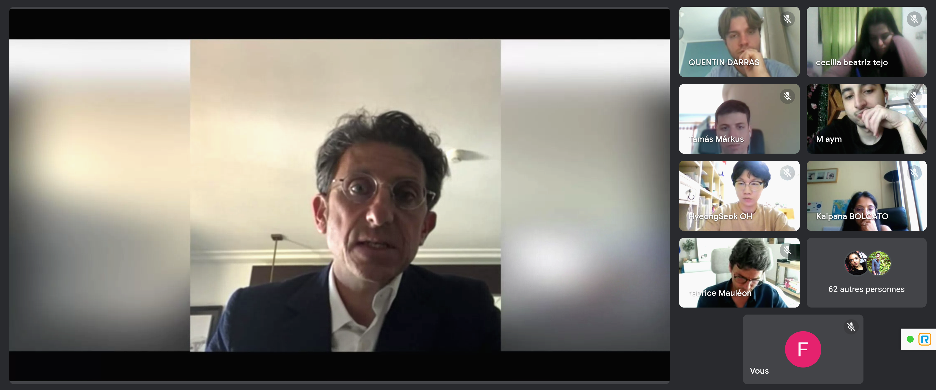 Guillaume Néry, guest speaker at the Summer School: "Being but a drop in the ocean"
Guest speaker at the Summer School, freediving specialist, Guillaume Néry, two-time world champion, shared his experience, his connection with nature and his view of the impact of human activity on the oceans. For an hour, the students had a chance to talk freely with him, a highlight of the week.
One of the lessons of freediving is humility. At a depth of more than 100 m, you can't think you're breaking a record, you just think you're but a drop in the ocean. Humans are neither stronger nor better than other species. We must consider nature as a resource to be protected!
Veolia will make the difference with you!
At Veolia, employees can work in a number of ecological transformation professions over the course of their career if they make a long-term commitment to the company.
We train them throughout their career to multiply their talents and develop their potential. Like the career of Estelle Brachlianoff who, after 17 years with the Group, has just been appointed CEO, a role model of whom we are all extremely proud. "Resourcing the world" is not a utopia for us, it is our project. We hope that this Summer School will make you want to join us one day, because it is with you that we will make the difference,
concluded Isabelle Quainon, Senior Vice President, Human Resources; responsible for management of executives, compensations & benefits.
Diving to a depth of 123 m for 3.5 minutes
To reach a depth of 123 m, Guillaume Néry follows a rope with a mermaid-like movement that reduces his oxygen consumption. He holds his breath 3.5 minutes in total. While diving, he has come across many different species. Noting the fragility of ocean life in the face of plastic pollution, the freediver has made several awareness films, including "Un souffle autour du monde/One Breath Around The World", available on his Youtube channel.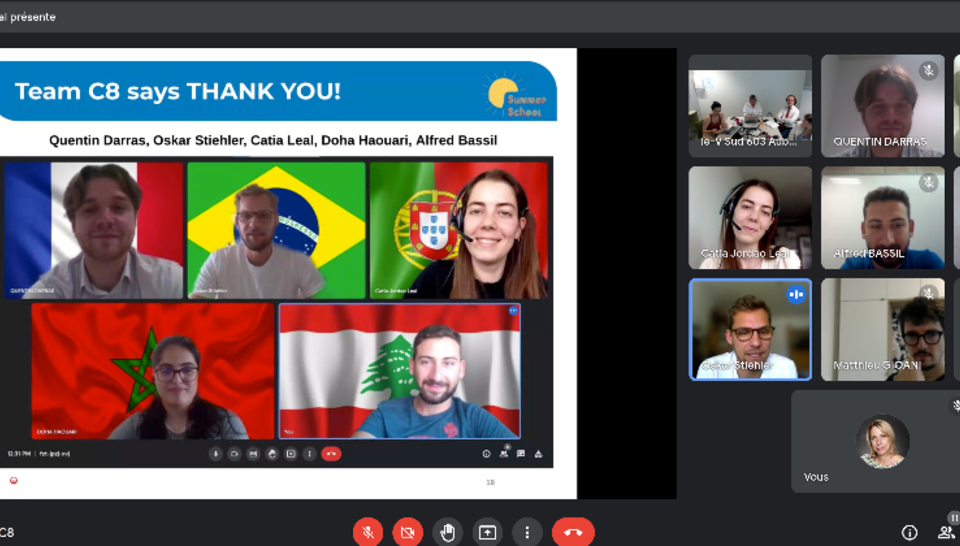 Work in a multicultural team with students from Europe and Africa-Middle East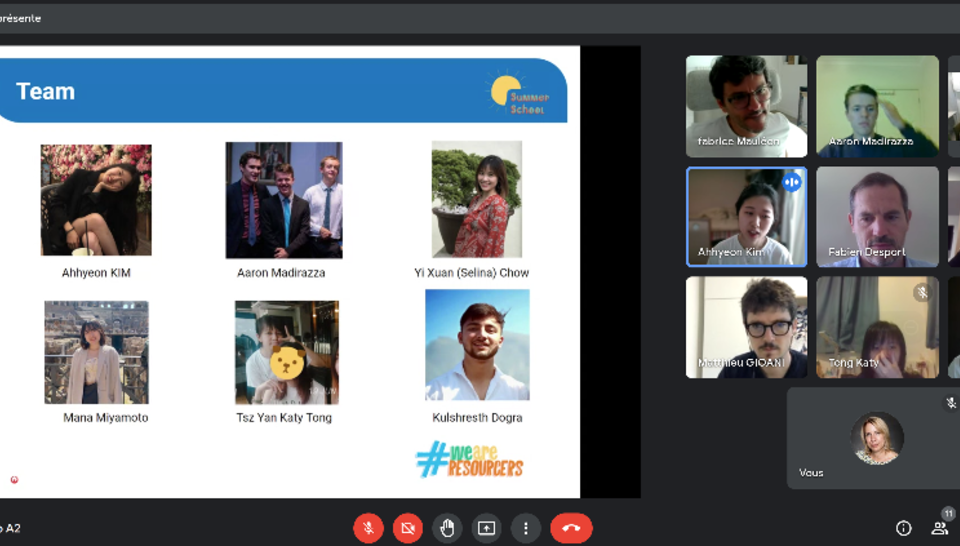 Students from Asia interact with Veolia professionals
Fernando : "The Control room in the waste water treatment plant in Ecuador, the way of how this operators have to check every single aspect of the plant is just blowminding"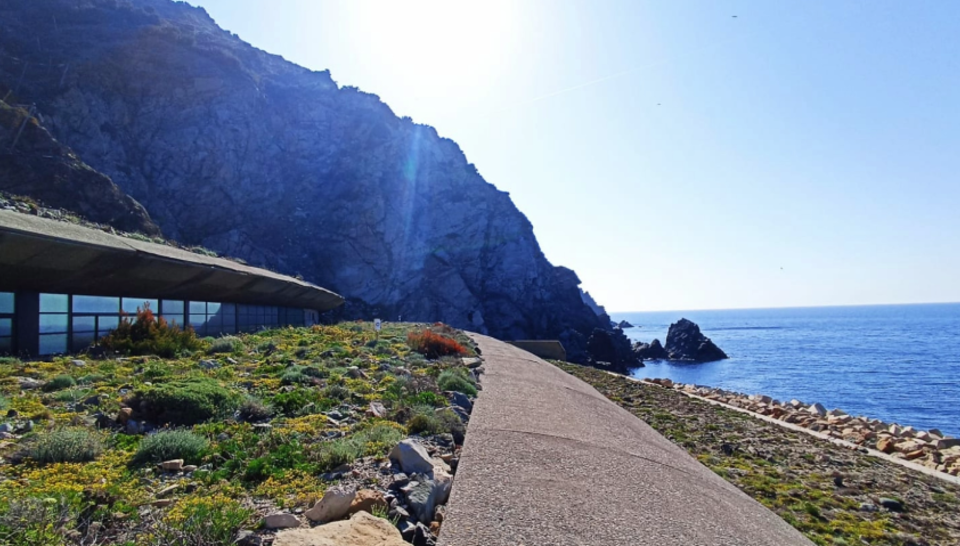 Kalpana: "A very particular waste water treatment plant in France, Amphitria, constructed completely on the mountain and below it"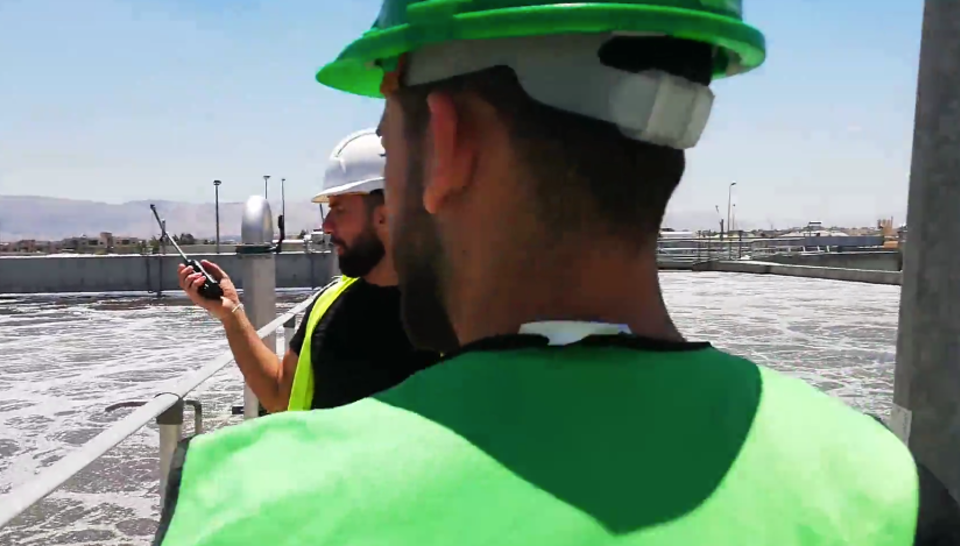 Pierre: "The water treatment plant in Zahle, Lebanon. Never thought there was a plant so big and operational here in Lebanon"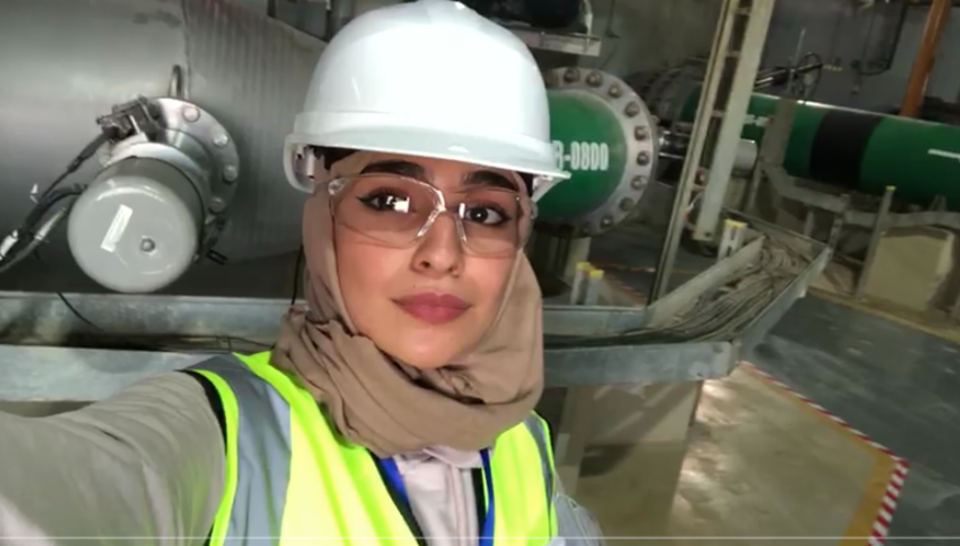 Mallak: "My site visit to Samra Wastewater Treatment Plant in Jordan, serving the Greater Amman and Zarqa areas"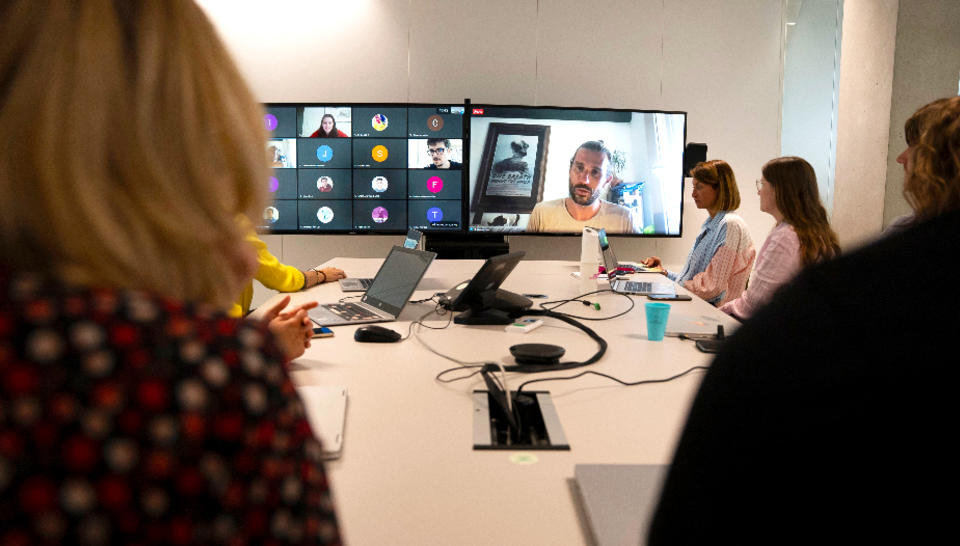 Guest of the Summer School: freediver Guillaume Néry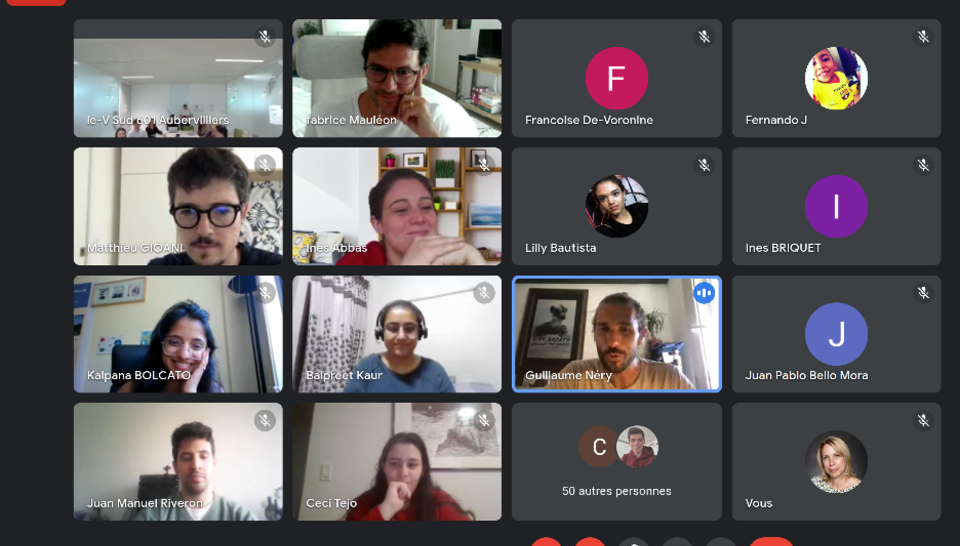 Guillaume Néry shares his adventures with students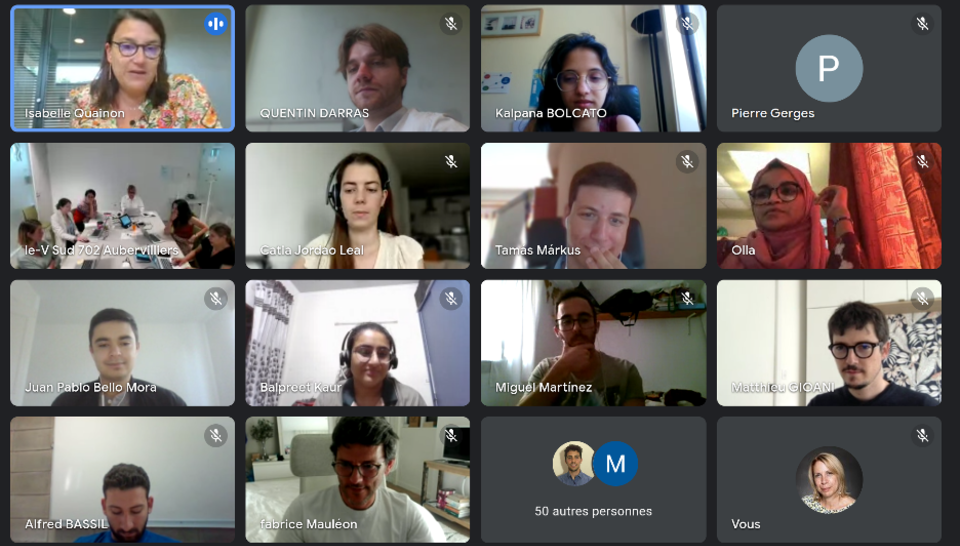 Last question-and-answer session with Isabelle Quainon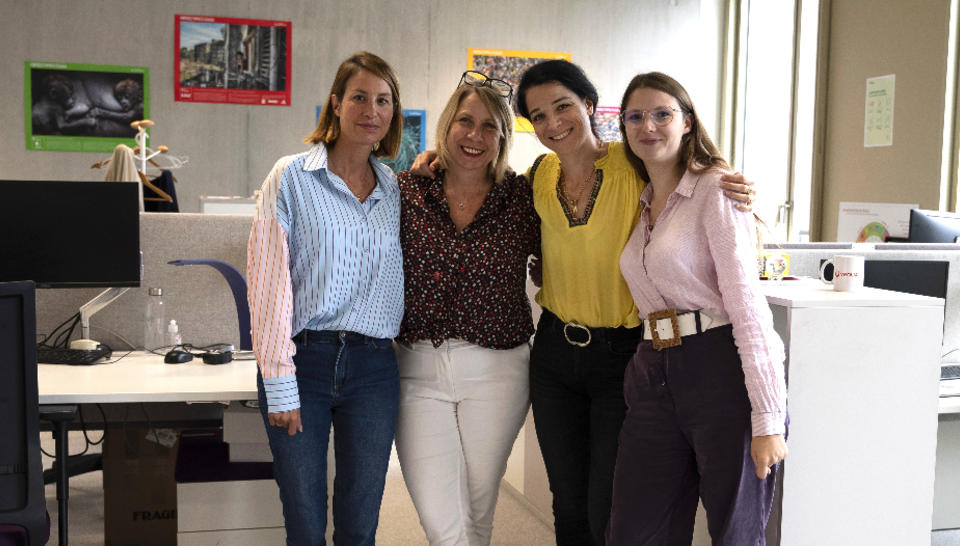 The dream team, the Veolia HRD organizing team: Océane Brunet, Nicole Tress, Caroline Geoffrois and Hélène de Moras