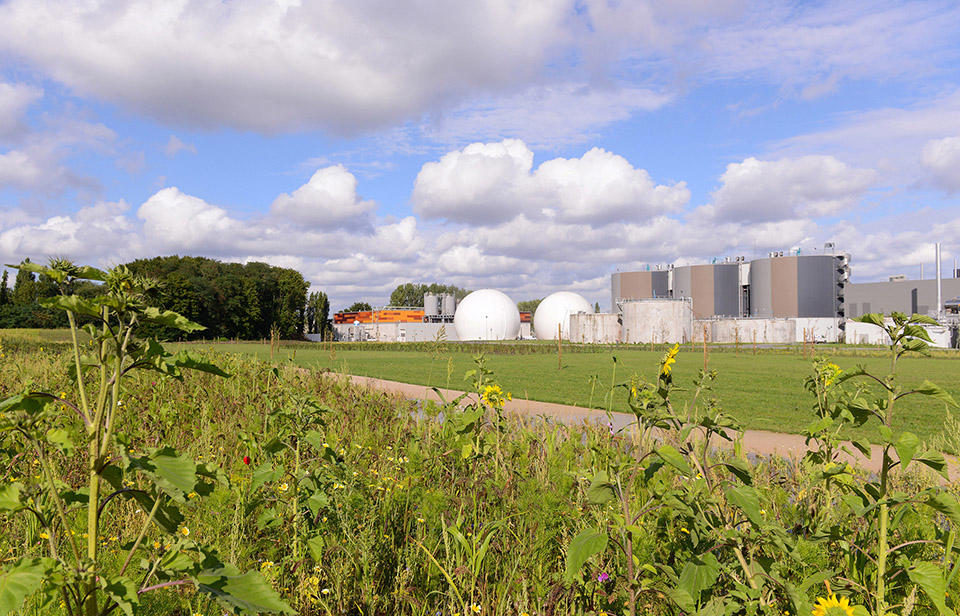 Ovilléo segregates wastewater (flow: 2.8 m3/s) and rainwater (maximum flow: 5.3 m3/s) treatment for the 37 MEL municipalities. During wet weather, the treatment plant can handle a volume equivalent to 11 Olympic swimming pools per hour.
The plant satisfies high environmental standards, particularly for nitrogen and phosphate treatment, in order to maintain the quality of the nearby river water.
The Marquette-lez-Lille plant is located in the town center and also treats odors, and monitors emission sources at all times to limit unpleasant odors for local inhabitants as far as possible.
 
 Ovilléo is on the frontline for sustainable development and produces biogas from treatment sludge.  This biogas is sufficient to cover 94% of the site's heat needs and supplies a cogenerator, producing power for 800 household 365 days of the year.
 
Veolia has created a dedicated Ovilléo team and a service which shares information with MEL around the clock. Urban Board, a dashboard for elected officials, will display technical data and social network flows, guaranteeing the performance of urban services. 
 
"Ovilléo is truly a 21st-century plant. We are proud to have been selected by Métropole Européenne de Lille for its operation. Perfectly integrated into its region, this new-generation plant is an extraordinary concentrate of environmental and technological innovation. Marquette is now ahead of the curve for wastewater treatment" said Frédéric Van Heems, Chief Executive Officer of Water for Veolia in France.
Find out more : 
> See the video on wastewater treatment and collection 
> Veolia professions: water, energy and waste management
> Smart services, smarter wastewater treatment plants
> Smart cities: when digital technologies boost the appeal and competitiveness of the urban area