Monitoring biodiversity, restoring natural environments, artificial reefs… There is no lack of solutions to preserve the wealth and diversity of ecosystems. Indeed, often, they offer advantages for human activities.
If an additional argument to protect ecosystems was necessary, the current pandemic has provided it. By reminding us that human beings are not spared by the consequences of the depletion of the diversity of living beings and the destruction of the natural habitats of wild species— which encourage the transmission of zoonoses (illnesses or infections that can be transmitted from animals to humans and vice versa) — it has revived the emergency of fighting what certain scientists call "the sixth mass extinction". It is worth remembering that according to the 2019 report by IPBES, out of the eight million known animal and plant species on the planet, as many as one million could shortly be under threat.
And yet there are numerous ways of taking action, witness the initiatives that have blossomed all over the world, including in large companies. Act4nature, launched in 2018 by the French grouping of companies for the environment (Entreprises pour l'Environnement [EpE]), scientific institutions and NGOs, has brought over 60 companies on board, including around twenty on the CAC40 stock market index (Veolia, SNCF, BNP Paribas…), which are committed to avoiding, reducing and compensating for their impacts on biodiversity. On this subject, Anne Larigauderie, IPBES Executive Secretary, has commented: "It is in companies' interest to be concerned about biodiversity, for economic and competitive reasons (the disappearance of biodiversity can harm the sustainability of industrial activities in general), for economic reasons resulting from consumer choices, and ethical reasons".
High-tech monitoring
Before taking action on ecosystems, we have to know their precise state of health and follow their evolution over time. Monitoring tools in this field have proved to be increasingly sophisticated. Working with the Muséum national d'Histoire naturelle in France, Veolia has developed a network of sensors related to algorithms that can measure the populations of bats, birds and insects on certain sites, which serve as a good indicator of the ecosystems' health. This automatic tracking tool, known as VERBATIM, is already being used in Lille, Nice, the Paris area and at Cagnes-sur-Mer (PACA) in the south of France. In Cagnes-sur-Mer, "we have seen ecosystems' health improve in less than two months and the return of rare and fragile species," says Fabien Verfaillie, the ecologist in charge of the project at Veolia. Veolia is also behind WiiX (Water Impact Index), a tool made available to town councils and industrialists to measure the impact of their activities on fresh water quality and quantity.

And to encourage its clients to work in favor of biodiversity on its sites, Veolia has set up an ecological management guide in partnership with IUCN (an association known the world over for its Red List of endangered species), and an ecological management calculator (EcoLogiCal), which estimates the cost of a more respectful – but not necessarily more expensive – management of the environment.
Helping nature take back its rights
These crucial data then guide practical actions in the field. For example, on certain sites, "areas of vegetated waste — a succession of damp environments that are propitious to the development of aquatic animal and plant life — have been set up between certain purification station exits and the natural environment, to limit the impact of rejected waste water and protect biodiversity", explains Muriel Chagniot, sustainable development coordinator at Veolia Water France. 
In Bordeaux, every year naturalists from SEPANSO, a French association for the defense of the environment, and the Bird Protection League draw up inventories of fauna and flora on the 15 sites managed by SABOM (Société d'Assainissement de Bordeaux Métropole) to guide proposals to protect and recreate habitats. Natural areas contain a rich biodiversity, including certain rare or endangered species, such as the purple heron or the large copper butterfly. Its commitments are already recognized by the ecological green space label (Ecocert) on six of its sites.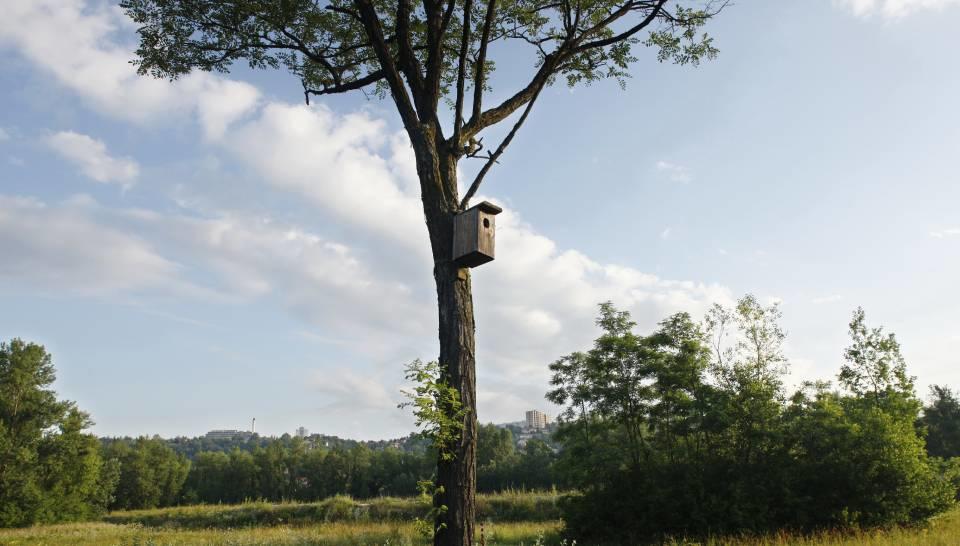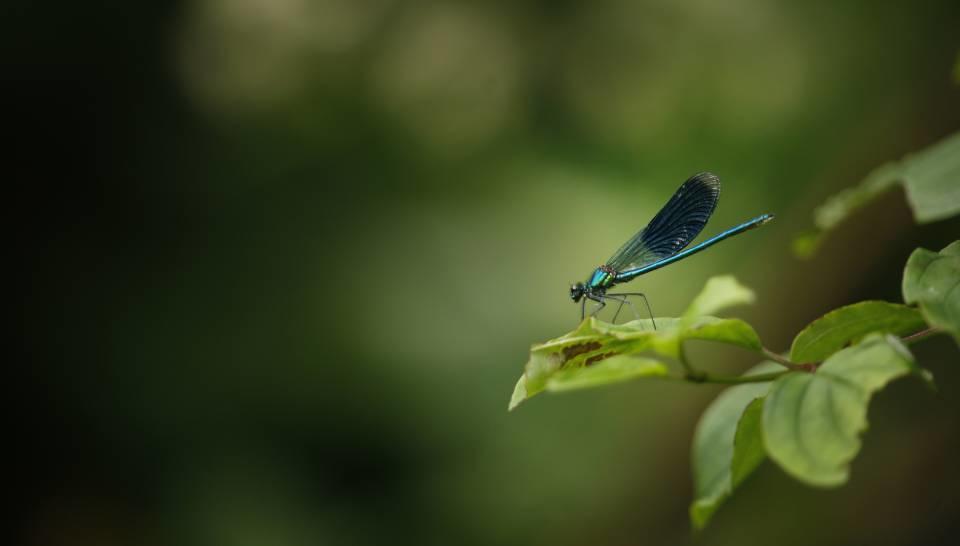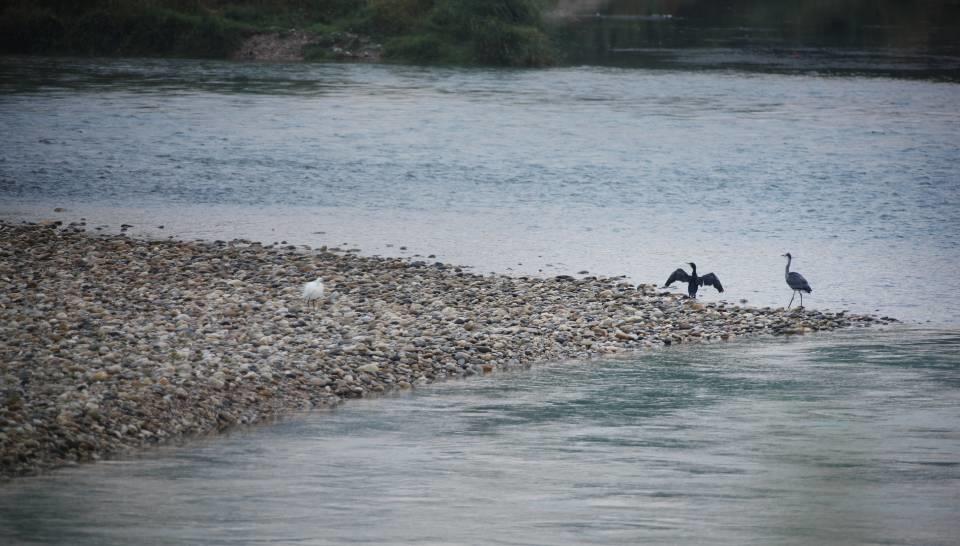 It's the same story in the Paris area, where Veolia Eau Île-de-France (VEDIF) adds two new sites per year (ponds, nest-boxes, shelters, bushes…), or on the Marseille coast. Société Eau de Marseille Métropole, part of Veolia France's Water division, is committed to the ecological and sustainable management of vegetated areas with a view to obtaining the same label. On the basis of an inventory established in 2015, it has "already planted over 10,000 plants, installed 250 nest-boxes for wild bees, 150 nest-boxes for birds, 20 chiroptera (bat) shelters, 20 hibernacula and 10 insect hotels, and stopped using pesticides on their sites", explains Frédéric Schneider, who is in charge of performance at the Société Eau de Marseille Métropole. "We have also set up partnerships with local beekeeping groups and made green spaces available to them on the sites we operate to install 120 bee hives. In addition, every year with the Fishing Federation, we transfer between 70 and 100 kg of fish to streams and rivers that need restocking."
Repopulating rivers and artificial reefs
The preservation of aquatic ecosystems is no less urgent, and has given rise to a variety of initiatives. According to a 2019 IUCN report , one freshwater fish species in every five is threatened with extinction in metropolitan France. Hence the attempts to reintroduce them into streams and rivers. As many as 30,000 zingel asper or apron were released into the Drôme in 2018. "Restocking is used as a last recourse, protecting their environments is the real solution," according to the Museum of Besançon. In the Czech Republic, no fewer than two tonnes of rainbow and brown trout are reintroduced every year in the country's waterways as part of the "Trout Way" project launched in 2011. At the same time, "the quality of river water has been improved thanks to the development of treating waste water," points out Eva Kucerova, Veolia communications director for Central and Eastern Europe.

The situation of marine biodiversity is no less worrying, as we now know for example that the coral reefs that shelter numerous fish species, corals and plants, could well disappear before 2050. One of the solutions to restore these fragile ecosystems consists in replacing them with artificial reefs. The Remora project, a Veolia initiative under way since 2011 offshore Toulon, intends to recreate biodiversity where it has been destroyed by human activities (the sewage water from several towns and villages was rejected straight into the sea before a purification station was opened in 1997). Scirena, a system designed for the recognition and counting of submarine species, will enable users to track the recolonization of underwater fauna around these reefs, made from a mix of concrete, plastic fibers and scrap iron.
Benefits for humans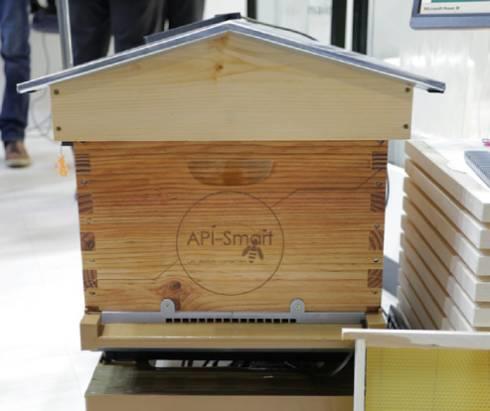 Biodiversity is essential from water purification to climate regulation (by capturing and stocking atmospheric CO2) and the production of the oxygen indispensable to life, thanks to photosynthesis. To such an extent that certain solutions to human problems – access to quality drinking water, healthy farming, etc. are to be found in our interactions with living beings and protecting their environments. Bees, for example, are also as endangered as they are indispensable to maintaining the balance of ecosystems and agriculture. But that's not all: "In the Artois-Douaisis area with our partner, Beecity (Apilab), bees are placed under close surveillance, and at the same time serve as bio-indicators," says Laurent Kosmalski, director of the Artois-Douaisis area for Veolia Water France. "By gathering nectar and pollen, bees give precise indications on the health of their immediate environment".
In the connected bee hives used in the API-Smart program, sensors analyze the bees' activities and samples are taken. "Biochemical analyses enable us to watch them and warn us in the case of water or air pollution", emphasizes Frédéric Schneider. "In addition to the sensors in the water networks, they give us broader indications of the natural environment".
An example among others that a healthy environment benefits all living beings, including humans.

In partnership with Usbek & Rica, the media that explores the future.