The nanofiltration solution from Veolia Water Technologies subsidiary OTV was chosen by Lausanne to improve water quality in Lake Geneva, which has a high concentration of micropollutants.
Issue at stake: Supply drinking water of the highest quality while planning ahead to tackle future issues that may impact people living in and around Lausanne.
Objective: Set in place a scalable multi-barrier system to reduce the presence of micropollutants.
Veolia solution: Join a collaborative R&D process looking into ways to treat micropollutants and suggest innovative, effective technical solutions.
Every year 70 million cubic meters of water are taken from Lake Geneva to supply the 350,000 people living in the canton of Vaud. But a problem arose in the 2010s: the presence of micropollutants, minute particles of residues from medicines, herbicides, fungicides and other corrosion inhibitors was detected in the lake. Some of them are known or suspected carcinogens, and the cocktail effect of these products on health and the environment is cause for concern.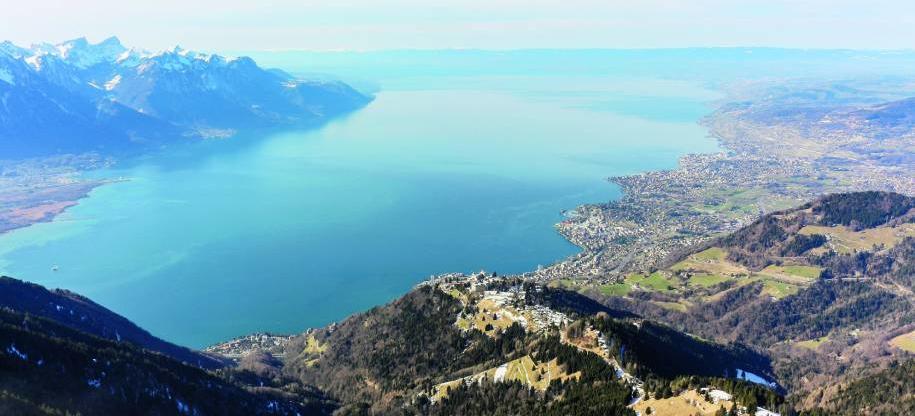 70 million cubic meters of drinking water are taken from Lake Geneva every year


 
Nanofiltration: Europe's first multi-barrier plant
To tackle these micropollutants, in 2015 the city of Lausanne opted for the nanofiltration solution from OTV, the Veolia Water Technologies (VWT) subsidiary.
Veolia Group's R&D division and engineers from VWT were tasked by Lausanne's water services with providing a pilot nanofiltration unit. When the call for tenders for building the plant was issued in 2019, a team of four or five colleagues from OTV worked full-time on the project for several months. We also worked closely with Wabag, a local partner," recalls Cédric Cathelier, Head of Business Development for OTV in Switzerland. 
The solution, Europe's first multi-barrier plant, is used on 25% of the flow. "Treatment will start with pre-filtration to 130 microns, followed by an advanced oxidation phase using ozone and hydrogen peroxide, then filtration with granular activated carbon, followed by ultrafiltration, nanofiltration with remineralization and a final disinfection phase," explains Cédric Cathelier.
A contract signed by autumn 2021 to combat micropollutants
The next stage will see all partners signing a contract by autumn 2021, signaling the start of the refitting phase for Saint-Sulpice II, a project that will take five years to complete. By 2026, the new plant is forecast to be producing 1.4 cubic meters of very high-quality drinking water every second, compared to 1 cubic meter currently.
Levels of metformin, a diabetes medication not on the health authority's red list will, for example, fall from 600 to under 100 nanograms per liter.
Other micropollutants, whose levels are already below the limit, will also be lowered. The other target is to produce drinking water that is biologically stable — that doesn't necessarily require chlorine disinfection within 15 to 20 years," says Christophe Mechouk, Head of Engineering and Studies for Lausanne water services.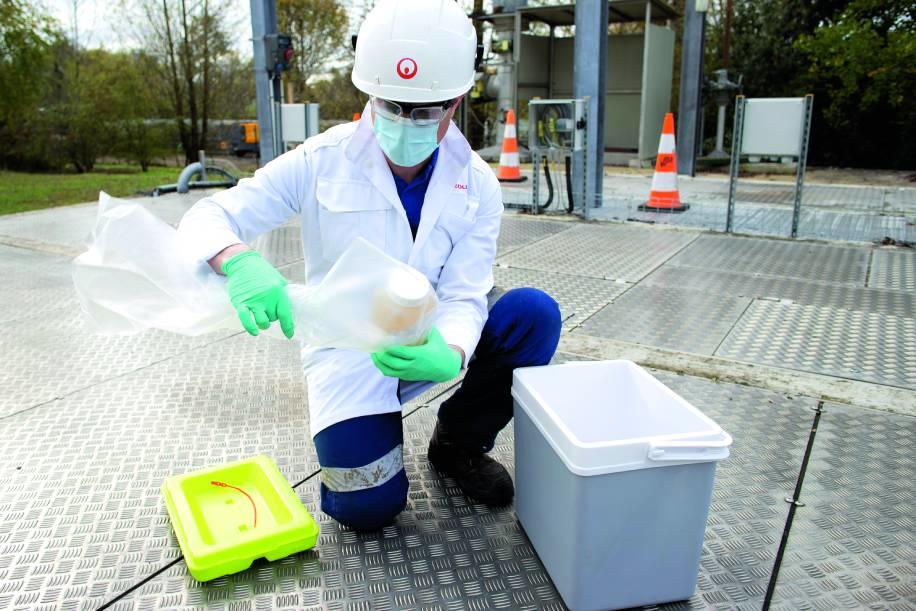 OPACARB® FL opens the door to treatments for chlorothalonil
Patented in December 2020, OPACARB® FL, the latest invention from Veolia's R&D teams, opens the door to treatments for chlorothalonil. First identified by the city water service's laboratory in 2014, this fungicide, used for everything from controlling mold in agriculture to keeping golf greens impeccable, is a suspected carcinogen.
Valosels, a solution for recovering salts produced by battery recycling
What can be done with the salts produced by recovering the metals contained in batteries? SARP Industries, the Veolia subsidiary specialized in processing dangerous waste, has developed a circular economy solution to deal with them. 
Hydrometallurgical processes are used to recover and reuse certain metals contained in batteries. To isolate the metals, the batteries are soaked in acid baths to dissolve the components. A base is then added to precipitate them as solids. 
This acid-base mixture used in the process indirectly produces salts. The problem is that spillage of the salts into the environment will, in the medium term, increase the salt content in water courses with the risk of putting ecosystems out of balance and endangering aquatic biodiversity. One solution for recovering salts consists of recycling them back to acid and base, turning waste from battery recycling into a resource. This is what the Valosels project aims to do.
The project pilot phase started in 2018 and SARP Industries plans to start investing in scaled-up industrial units by 2022. The first sites to be equipped will be those where batteries are processed and should include electric vehicle batteries.