Veolia suggested a biological treatment unit for industrial water discharged from the Alteo plant at Gardanne.
Result: discharge water has never been cleaner.
Issue: Improve the quality of Alteo's effluents before they are discharged into the sea in Calanques national marine park, bringing the site into line with the strictest standards.
Goal: Provide a sustainable solution for a long-standing industrial company in the Provence-Alpes-Côte d'Azur region, threatened with closure by government order.
Veolia's response: Installation of an on-site biological treatment unit provides a rapid response, allowing Alteo to prove it can use forward-looking solutions to maintain its presence in the region.
For many years, the ecological balance of waters in the Calanques marine park was threatened by discharges of so-called red sludge. This sludge is bauxite residue from Alteo's alumina plant in Gardanne and the company has since ceased this practice. After coming under renewed pressure surrounding the quality of its industrial water discharges, as these also end up in the Mediterranean, it turned to Veolia, which came up with a biological treatment unit that uses bacteria to break down suspended organic matter.
The goal was clear: bring the quality of effluent discharges up to standard within a very short timeframe.  "We were facing the very real threat of a government order that would have put a complete stop to our activity," recalls Frédéric Ramé, CEO of Alteo. It was vital to find a specialist water treatment partner able to implement a solution that had never previously been used in this industry.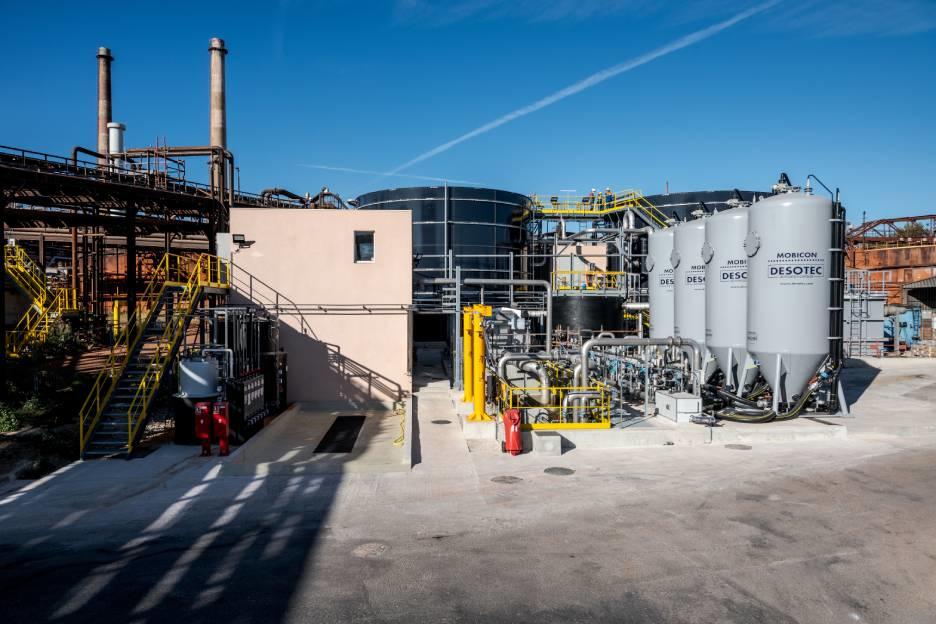 Water treatment unit runs on biomass
Anne-Laure Galmel, Project Manager for the Mediterranean region at Veolia France Water, spent months working on a discharge treatment process that would ensure industrial effluents were sufficiently clean and oxygenated to be discharged at all times of year.
The treatment unit we designed runs on biomass. It reproduces what happens in nature, using bacteria that eat pollution.
This stage is followed by two additional treatments: a physicochemical treatment for decantation and a treatment to remove any matter remaining in suspension on the filters. 
Bacteria eat pollution, just like in nature. 
Two pilot units tested 
The initial phase, from late 2016 to late 2018, saw two pilot units tested on site for two months. "Having such seasoned and reliable contacts, including a marine discharge project manager with real experience of environmental problems, made our work with Alteo so much smoother," explains Anne-Laure Galmel.
Veolia presented a preliminary draft of the solution in early 2019. It took 14 months to design and build the installations that entered service over the summer of 2020. 

 This is a first for Veolia, which had never previously treated this type of effluent, and for the industry. Discharges have been well below permitted thresholds since last July, says Anne-Laure Galmel, who hopes this project will inspire other Veolia business units.
Result: discharge water of unprecedented quality.