The United Kingdom and Ireland account for a significant part of Veolia's sales and over three-quarters of its revenue is from waste and recycling. In 2015, revenue amounted to €2.4 billion, making the UK and Ireland the second most important region for Veolia after France.
Added to which, annual business growth there comes in at between 2% and 3%. In the coming 5 years, Veolia plans to invest more than €890 million in the business.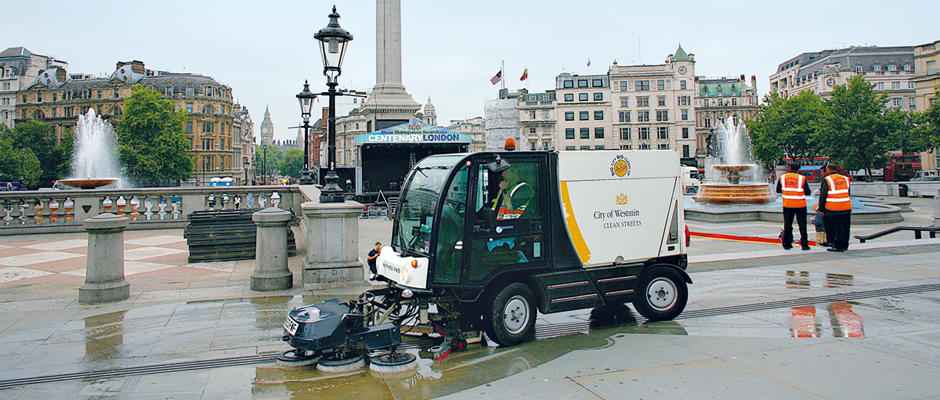 County Council Hertfordshire
A £1 billion 30-year contract to build and operate an energy recovery facility.
The facility will treat an annual 350,000 metric tons of waste that cannot be reused, recycled or composted to generate enough electricity to power the equivalent of 69,000 homes.

London borough of Camden
An 8-year renewable contract to continue to serve Camden's 235,000 residents.
The contract covers recycling, waste collection and street cleansing services, along with commercial waste collection and winter maintenance. Veolia will also provide public engagement programs and customer services, as well as marketing commercial waste services.

"As Business in the Community's Responsible Business of the Year 2016, we will support a more sustainable future for everyone in the years ahead." Estelle Brachlianoff, Senior Executive Vice President, UK and Ireland
 

City of Westminster
Three contracts worth a total of £71 million for domestic and business waste treatment and recycling management to help the City Council achieve its target of zero waste to landfill. Veolia will be in charge of dry, mixed and source-segregated recycling and food waste treatment for 3.5 years, and the treatment of residual waste, bulky waste and street sweepings for 6.5 years starting from September 2017.

County council Hampshire
A 15-year contract to manage 250,000 metric tons a year of materials at 26 household waste recycling centers across the county, including Portsmouth and Southampton.

Cities of Nottingham and Sheffield
Two long-term contracts from investment fund Equitix ESI CHP for 24/7 operation and maintenance of two biomass combined heat and power plants, currently under construction in Widmerpool, Nottinghamshire and Holbrook, Yorkshire. Each plant will generate around 6.5 MWe of electricity to power more than 10,000 homes, with the Nottingham plant also supplying 4.5 MWth of heat for local industrial use. Veolia will also be responsible for water treatment and ash disposal from both plants.

County Donegal (Ireland)
A 20-year contract with Irish Water to design, build and operate wastewater infrastructure. Veolia will build three new facilities in Killybegs, Bundoran and Glencolumbkille, and upgrade the Convoy facility. Accompanied by pumping station upgrades and improved sewage networks, the new facilities will be able to treat around 21,000 person equivalents of wastewater.
€100/metric ton
the amount of the landfill tax introduced in the United Kingdom as a deterrent and to encourage municipalities and businesses to develop recycling.
As a result,
the waste to landfill rate has dropped in the past 20 years from 80% to below 40%.