Building managers turn to energy performance contracts because they want to improve energy performance at their facilities, optimize operational costs and expenditure on primary energy, and meet targets for cutting ecological footprints at the sites they manage.
But building managers are also looking for transparent resource management, enhanced efficiency in identifying areas where improvements are needed, and ways to boost the visibility of their environmental efforts, factors that are increasingly important to their stakeholders.
This explains why they want robust visualization and reporting solutions for their energy efficiency measures.
 
What does our reporting solution provide?
We offer three distinct reporting modules. With easy access to data, these modules improve transparency about how resources are used.
Essential: the basic module included in our Hubgrade solution, delivers static reporting on monthly data.
Interactive: real-time information, accessible online via a dedicated web portal.
Advanced: our most sophisticated module provides our customers with highly detailed dynamic information, including forecasts and projections, in real time.
Discover also how we use artificial intelligence in our activities >
360° vision of energy performance


 

Optimized energy use


 

Smaller environmental footprint
Are you are an industrial customer? What benefits does this bring you?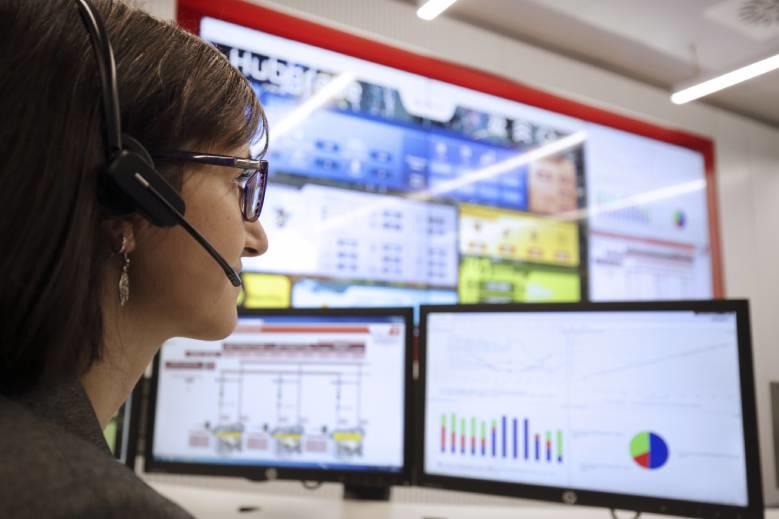 We did it!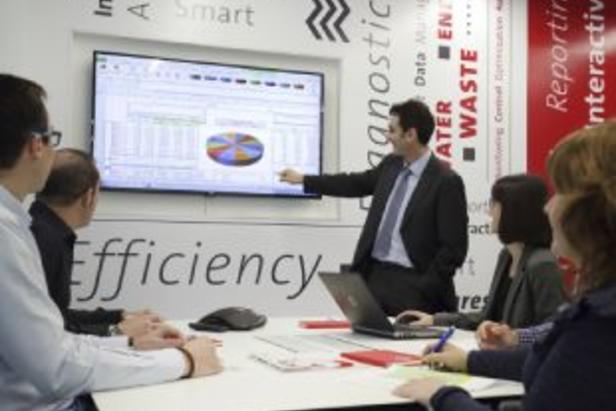 Cutting electricity use at 50 office buildings by 10%
Indra, the leading consulting and technology in Spain and Latin America, tasked us with energy management at 50 office buildings in Spain as part of a fully guaranteed energy performance contract. Thanks to the reporting system put in place and 162 separate energy-saving measures, we achieved a 10% cut in electricity use and related costs, and a reduction in CO2 emissions of 2,500 metric tons a year. The buildings and their energy management scheme also received ISO 14000 certification.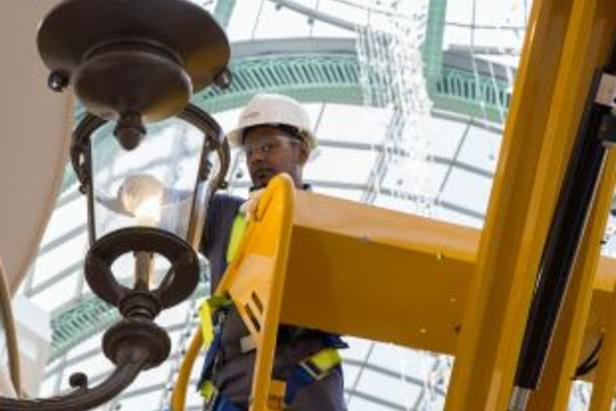 Dubai
—
United Arab Emirates
Implementing our reporting solution at one of the world's largest shopping malls
Mall of the Emirates is one of the world's largest retail destinations. Enova, our joint venture with Majid Al Futtaim, has been providing the mall with expertise since its pre-opening phase. Since 2015, a performance management system and reporting service mean the mall enjoys total visibility in terms of our teams' performance and respect for agreed standards of service.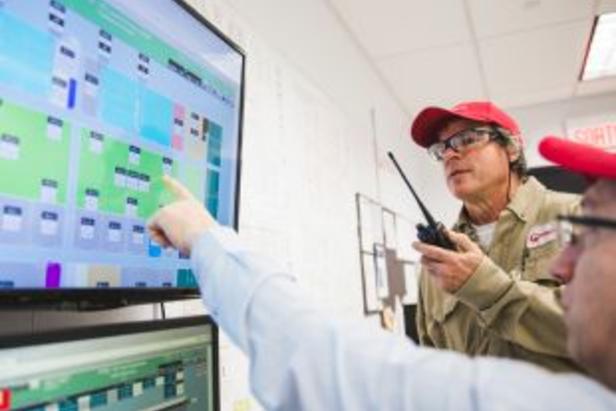 Turning Hydro-Québec's data center into an environmental benchmark
Hydro-Québec's data center handles data for over 4 million customers. It aims for an energy efficiency rate under 1.3, exceptional for a data center. Thanks to our reporting service, facility managers have real-time access to data that is clearly signposted, displayed and explained, helping to significantly boost energy performance at the state-of-the-art building.