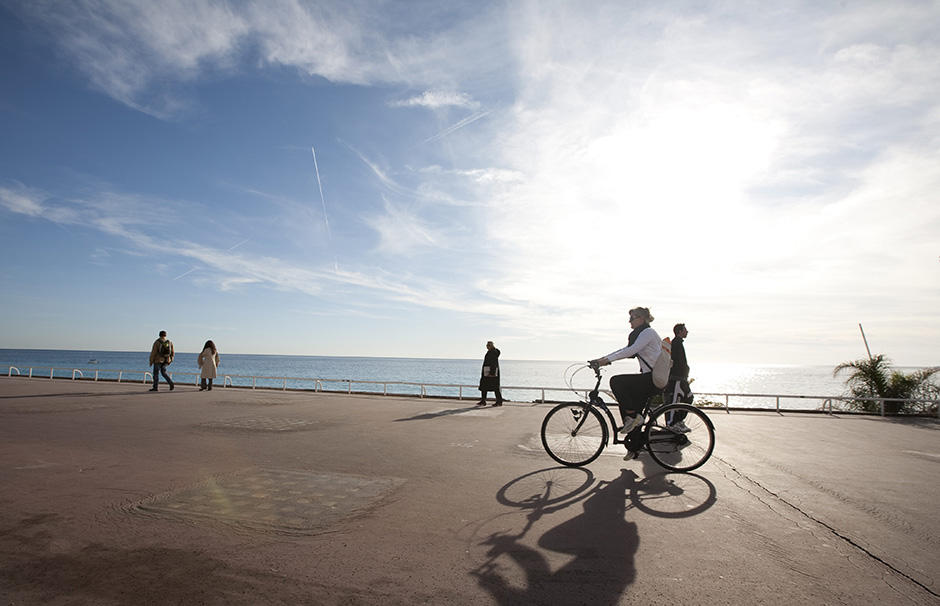 According to a
World Health Organization (WHO) study published on 12 May 2016
, 80% of the world's urban population breathes air that does not meet international standards. Veolia is developing new urban services to help cities improve air quality. These new services, related to the Internet of Things, make it possible to improve the quality of life of residents, the attractiveness of cities, and reduce the healthcare costs associated with air pollution.
Veolia's Métropollen
Allergies to pollen affect 20% of the urban population. In partnership with the Métropole Nice Côte d'Azur, Réseau Nationale de Surveillance Aérobiologique (RNSA), allergy specialists, ADDAIR and the CEA  – Veolia has developed Métropollen , the first real time information on the quantity of pollen in the air, accessible via the Urban Pulse mobile application. Depending on their type of allergy (pollen from cypress, olive trees, grasses, etc.), those concerned receive personalized information every day directly on their smartphones.
"Métropollen aims to significantly improve the health of allergy sufferers: initial evaluations show that 80% of Métropollen users find this service useful and 50% of them think it improves their quality of life during the pollen season," explained Philippe Maillard, Director of Projects for 2Ei, Veolia's subsidiary focusing on sustainable urban innovation.
The objectives of "Les Respirations" conference:
provide information about the issues related to indoor and outdoor air pollution
prompt a debate between the stakeholders and influence decision-makers
bring out talent by supporting innovative start-ups.
 
More: 
> 2Ei
> Réseau Nationale de Surveillance Aérobiologique (RNSA)
> ADDAIR, specialist in the measurement of air quality and in aerosol metrology
> Commissariat à l'Énergie Atomique et aux Énergies Alternatives (CEA), a French public scientific research body
> Les Respirations