Veolia planned ahead for the in-depth transformation of its activities and professionalised the skills of its staff in the field by constructing its campus in Ile-de-France, a training centre for in-house trade apprenticeships, as early as 1994. The Group decided to train young adults with little or no qualifications, while managing the continuous development of its personnel. Training based on apprenticeships represents the priority means of recruitment, passing on knowledge and recognising the expertise of personnel.
"Our company has trained over 13,000 employees on apprenticeship at its Campus in the last two decades: 75% of these trainees were young adults. These figures prove that the social ladder is effective if we take the actual situation in the field into account and real political drive exists", declared Antoine Frérot.
Supporting the transformation
The current context has changed in Europe: young people are facing increased unemployment; obtaining employment is harder for all. The Campus therefore not only trains young people, but also offers professional training for jobseekers in environmental sectors. In France, young adults from Seine-Saint-Denis, in the Paris region, benefit from an introduction to trades in view of starting an apprenticeship with Veolia. 
 
Professionalisation is a core part of Veolia's strategy, to promote the employability of staff and help those in the toughest situations to find jobs.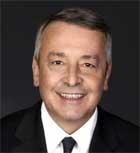 Antoine Frérot spoke out to recent trainees having completed their qualifications: 
"You reflect the image of successful working young adults, receiving training, and showing your talent! ; Well done, and I thank you for trusting Veolia. A few months or a few years ago, you decided to show confidence in yourselves, as well as in Veolia and its partners, and we decided to show confidence in you. "
A few figures for the Campus
A network covering ten countries
21 qualifications available, from CAP (pre-GCSE vocational courses) to Masters level
35,000 Group employees have received training at one of the Campus in the network​
13,000
trainees
over 20 years
80%
of trainees
earn qualifications
Veolia's training policy is a key factor in Group performance. Veolia is constructed on trades which require manpower, facing permanent and rapid change, and which must constantly achieve top levels, both in terms of company performance, and guaranteeing the employability of current and future members of staff.