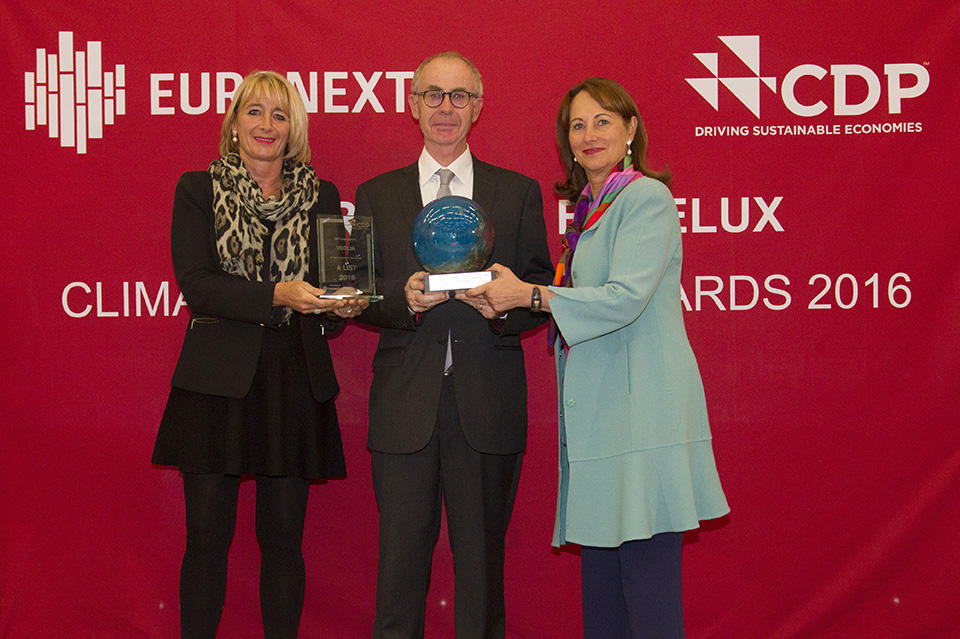 The CDP is a leading global environmental information system that independently assesses the impact of companies on climate change, and provides investors with the extra-financial ratings they need to make decisions.
In 2015, 5,500 businesses representing 20% of global carbon emission produced by companies, responded to the annual CDP questionnaire. Only 193 of them are on the A List. 
"We congratulate the 193 A List companies that are leading the charge towards our low carbon future. Companies are key actors in enabling the global economy to achieve its new climate goals, and the leadership of this group points the way for others to take bold action and capitalize on the many opportunities that await," explains CDP's chief executive officer Paul Simpson.
Veolia enables its municipal and industrial customers to mitigate their greenhouse gas (GHG) emissions, in particular by developing the energy efficiency of buildings, diversifying the energy mix for district heating, and deploying circular economy  solutions. The Group also helps its customers to adapt to climate change by offering solutions  that make cities and industries more resilient to extreme climate events.
Veolia's climate commitments
► "Sustainably manage natural resources by supporting the circular economy". 2020 goal: achieve €3.8 billion in revenue linked to circular economy. 
 
► "Contribute to combating climate change". 2020 goals: achieve 50 million metric tons of CO2 equivalent of avoided emissions and achieve 100 million metric tons of CO2 equivalent reduced emissions for the period spanning 2015 to 2020 (6 years); capture over 60% of methane from the landfills Veolia operates.
More :
> Veolia's CSR-climate  performance and corporate social responsibility 
> Veolia's focuses on methane  
> Veolia's climate blog 
> Veolia's circular economy  
> CDP