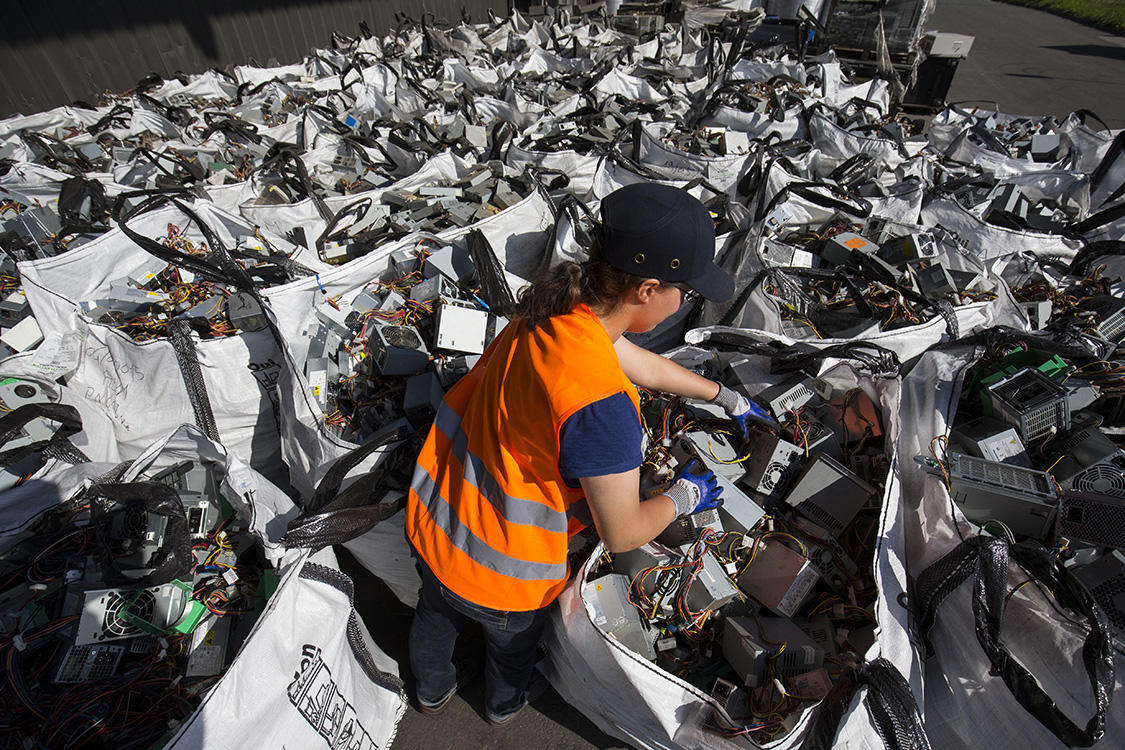 91% of the components found of small appliances (coffee makers, hair dryers, etc.), 88% of the components of screens (tablets, flat and cathode ray tube screens) and 94% of those of large household appliances are recycled there. The Angers site helps prevent the emission of 71,297 tonnes of CO2 per year. 
On the Angers site 4 tonnes of small plastic components are processed per hour by the optical sorting system developed by the Group. Once sorted, these components are cut into small fragments (around 1cm2) and transformed into high quality - 97% pure – polymers and at a price able to compete with virgin raw materials. In addition 200 screens per hour are mechanically dismantled.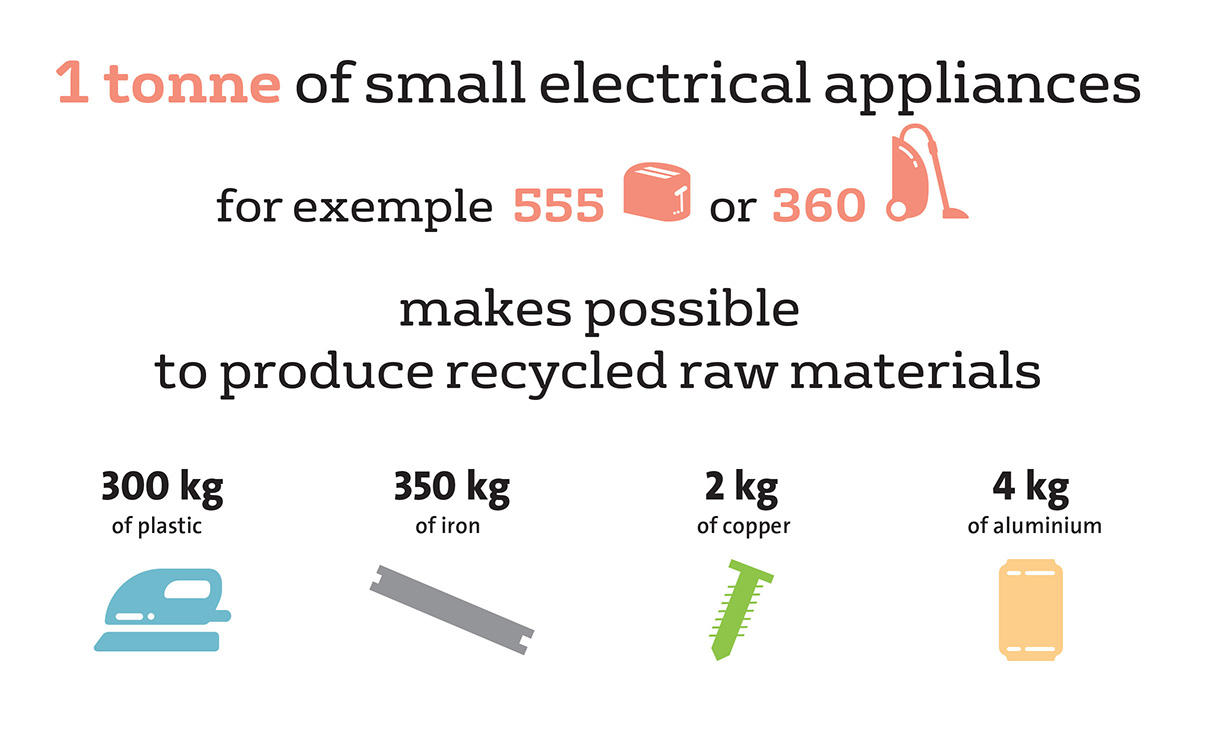 Veolia establishes unusual partnerships with industry and gives a new life to recycled raw materials.
The SEB Group, Eco-systèmes and Veolia  have created the first circular economy loop to recycle small electrical appliances in the form of secondary raw materials which are then used produce new appliances sold in stores, such as the steam generator now being made by the SEB Group.
A pioneering activity serving local jobs and employability
Veolia's WEEE recycling and recovery centre in Angers employs 48 people with disabilities out of a total workforce of 200 on the Angers site. They are offered training in the activities undertaken on the site, a job, and social support throughout their working lives there.
Recycled raw materials - an economical and sustainable solution
One tonne of recycled plastic saves 830 litres of oil. Consequently, 400,000 barrels of oil are saved in France every year by recycling WEEE. In 2014 recycling electrical appliances made it possible to avoid 2 million tonnes of CO2 emissions - the equivalent of the emissions of all the cars on the road in France.
More :
> Veolia's waste management expertise
>  "What happens to our smartphones?"  See the infographic in the Veolia blog "Let's talk climate"
> Read the article "Circulate the economy!"  in Veolia's management and sustainable development report for 2015.
> See the video on "Waste sorting and recycling"  by Veolia
> The Veolia website in France