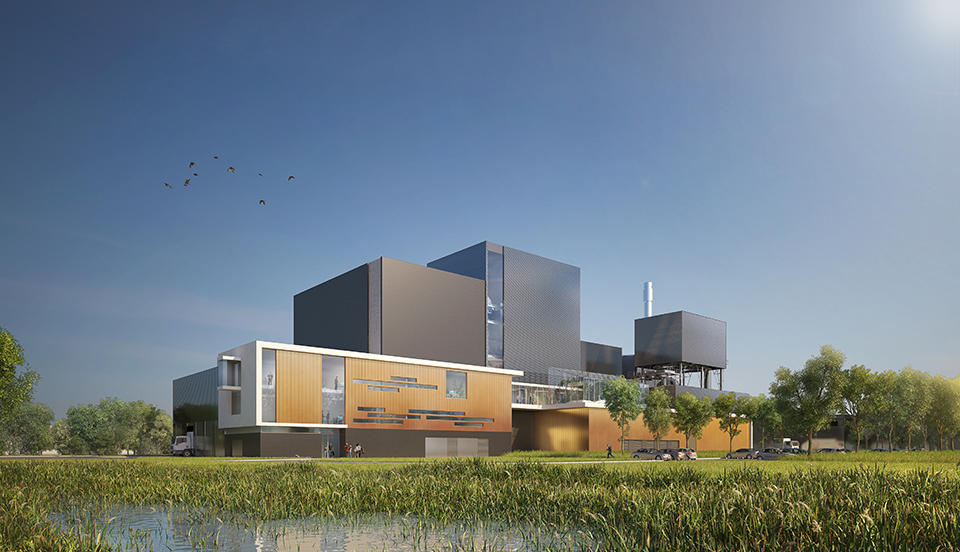 The new energy plant will be located in La Chapelle-Saint-Luc in eastern region. With a processing capacity of 60,000 tonnes of waste per year, it will annually produce 41 GWh electricity and 60 GWh of thermal energy – the equivalent of the electricity consumption of 50,000 people and the heating consumption of 8,900 inhabitants. The thermal energy will be fed back into the Grand Troyes (group of municipalities) district heating network heating network and used by a nearby industrial installation.
 
"The choice to opt for the project presented by Veolia was made because it was entirely focused on the circular economy and energy recovery – both heat and electricity – and because it fully met our authority's expectations," says Danièle Boeglin, President of SDEDA.
 "The construction and the operation of this high performance waste-to-energy plant meet SDEDA's commitment to finding the best possible local energy solutions. This type of contract reflects our growth and our aims in terms of the circular economy," says Bernard Harambillet, CEO Waste Solutions for Veolia in France. 
20 jobs will be created at Valaubia. The visitor trail, open to the public, will raise awareness about waste management. The project falls within the remit of the energy transition for green growth legislation, which provides for an increase of 32% in renewable energy by 2030 and a 50% reduction in the volume of waste going to landfill by 2025. 
 
More 
> Veolia's waste management expertise 
> The circular economy in Veolia's climate blog 
> How and why, at a glance: "Waste sorting and recycling"   
> How and why, at a glance: "District heating" 
> Press release: France - Waste Recycling & Recovery . Paris, October 3, 2016