The Veolia-EPM
[1]
alliance will roll out energy efficiency projects in Latin America
[2]
for territories and companies, which will reduce energy consumption and greenhouse gas emissions, improve competitiveness and protect natural resources.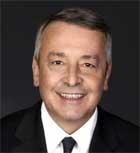 Antoine Frérot, 
CEO of Veolia
"This partnership is an opportunity to develop energy services from new and innovative solutions that will deliver added value for the citizens, companies and industry of Colombia and Latin America. We are committed to taking a front-seat role in the conservation and renewal of available resources, while at the same time encouraging sustainable growth for the wellbeing of local communities," stated Antoine Frérot.
Juan Esteban Restrepo Calle, CEO of EPM and head of the EPM Group added: "This alliance has been forged in the year in which EPM is celebrating its 60th anniversary, and underscores our belief that energy efficiency contributes directly to protecting the environment, the wellbeing of communities, and the competitiveness of industry and commerce through innovative solutions that serve communities.
Veolia renews its water management contract in Montería.
Veolia will continue to manage all the water services for 540,000 people in Monteria for ten years from 2019. It will build a new wastewater treatment plant for 100,000 additional inhabitants - thus covering 100% of the population within two years as against 82% today - as well as water pressure regulation stations on the network. It will operate water distribution systems in rural areas.
Veolia-EPM energy solutions. 
On the basis of energy audits, the Veolia-EPM alliance will work on developing low-energy solutions for various types of customers: industry (oil & gas, mines, and food & beverage), public (public lighting solutions), hospitals, hotels, educational facilities, etc. Initiatives are foreseen in Colombia and Mexico, followed by Brazil, Chile, then Peru and several Central American countries.
 
For 15 years Veolia has been serving Montería
:
- drinking water distribution network's coverage increased from 58% in the year 2000 to 100% today
- losses reduced from 70% to 25%
- 24/7 access to drinking water (versus 6 hours a day at the start of the contract)
- drinking water supplied to more than 10,000 people living on the outskirts of the municipality under the "
Piletas Públicas
" social program.
- 82% of the population is currently connected to the wastewater network (objective of 100% in 2 years)
- contribution to drawing up the "Montería Green City 2019" plan (calculating its carbon footprint)  
[1] The EPM Group is a group of Colombian companies based in Medellín, which provides services to 20 million people in Latin America
[1] Colombia, Mexico, Brazil, Chile, Peru and Central American countries