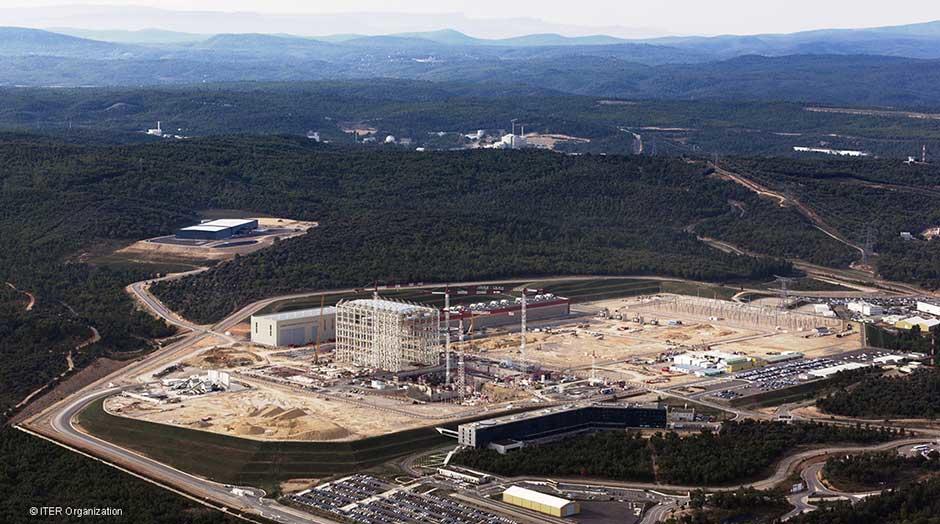 The ITER construction site in Cadarache covers 40 hectares north of Aix-en-Provence, in the south of France. Through this contract, works will be carried out in the Poloidal Field Coils building, the facility where some of the powerful ITER magnets will be manufactured. These coils are meant to maintain the stability of the hot plasma resulting from the fusion reaction.
 
Dalkia will be in charge of energy management. Veolia will be responsible for water and waste management, and for cleaning, logistics and site surveillance. 
 
"Together with Veolia we count ourselves among the most committed and ambitious contractors of the ITER project. We are proud to cooperate on this project and we are sure of its success," stated Jean-Michel Mazalérat, CEO and General Manager of Dalkia. 
"We deploy our expertise on a plant which is a world class example for both energy and research fields. Our teams act daily to answer the high requirements that the ITER project and the plant management imply in terms of the water cycle, waste and environmental services," added Bastien Schepper, Director of Veolia Propreté Industries Services.
The ITER project will go into service in 2021
Dedicated to fusion power research, the ITER project aims to develop a reliable, inexhaustible and environmentally friendly source of energy. It is a first for international cooperation: Europe is contributing half the costs, and other partners - China, Japan, India, Republic of Korea, Russian Federation and United States – are each equally contributing to the other half. 
To know more: 
> ITER: https://www.iter.org/
> Veolia's mission "Resourcing the world"
> Press release, 10/28/2015: The Dalkia-Veolia consortium and F4E collaborate on the ITER project