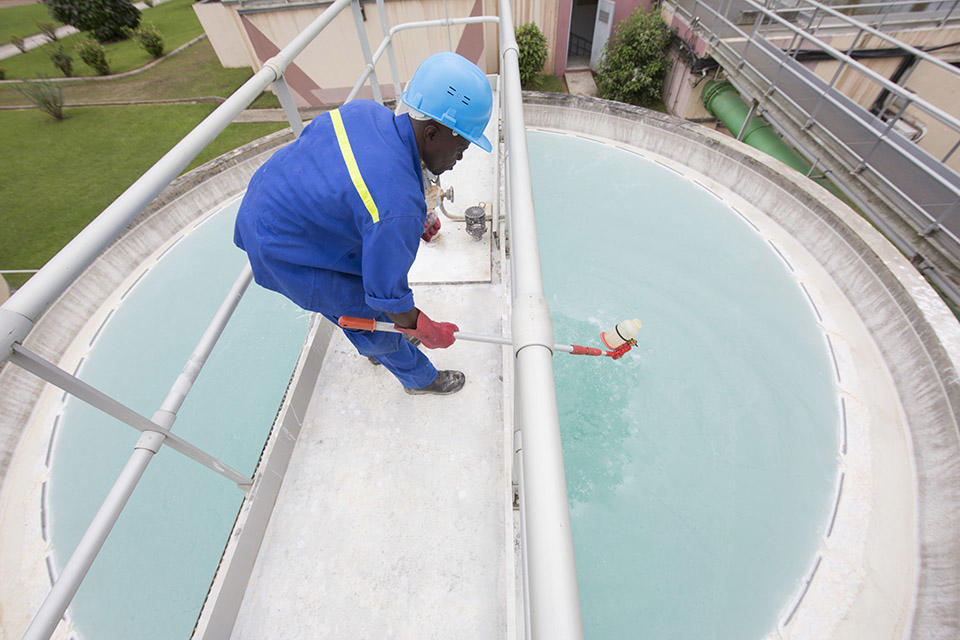 3
per day. In addition through processes such as aeration, physicochemical treatment, sand filtration, and disinfection with chlorine, the facility will improve the quality of water, which has a high iron content.
"We want Veolia to be our technical partner and adviser to help us meet the challenges of implementing strategic infrastructure projects and complying with technical quality standards. We hope the company's experience at both regional and international level will contribute to the success of this project, which is important for the quality of life of people resident in Dakar," explained Charles Fall, CEO of SONES.
"We are proud that the Société Nationale des Eaux du Sénégal has chosen us to help give better access to essential services. For 160 years, Veolia has been working towards ensuring that everyone has access to good quality water while preserving this vital resource. We are keen to bring our experience and solutions into play for the benefit and wellbeing of the residents of Dakar and its suburbs", added Jean-François Nogrette, CEO of Veolia Water Technologies.
 
SONES, Senegal's state-owned urban and suburban water utility, is the project owner – the project has been financed by a loan from the West African Development Bank (WADB).
More:
>Veolia's water management expertise
>Veolia Water Technologies website