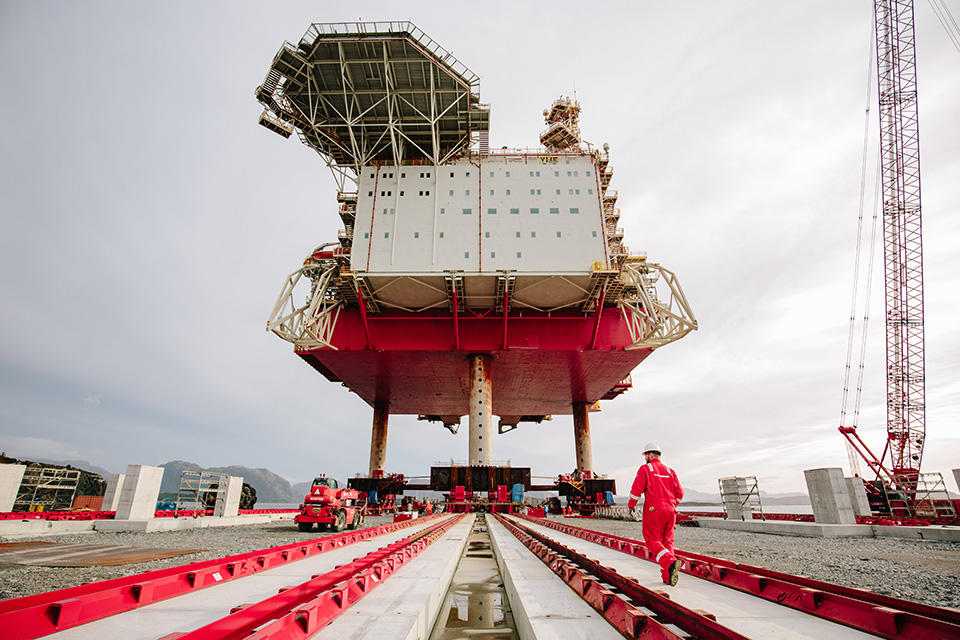 In the North Sea, Veolia is dismantling oil facilities at end-of-life
 
In partnership with Peterson, the Group can provide an A-to-Z service including decontamination, deconstruction, waste management and environmental services, combined with logistics operations at sea and in the docks. Two examples:
At the Lutelandet facility in south west Norway, Veolia is dismantling and recycling the 14,000 tons of the YME facility, with a length of 72 meters and a height of 87 meters. YME contains precious metals, iron, steel and electrical equipment, for which Veolia organises a new life.
In England at the Great Yarmouth site, the Group recycles 96% of materials from offshore platforms at end-of-life. In the last decade, the Veolia-Peterson joint venture has recovered over 80,000 tons of materials with an "excellent" level of quality, according to an environmental assessment.
Decommissioning
Dismantling & Asset Recovery
Demolition
Asbestos Removal
Handling and Storage of Hazardous Waste & NORM
Onshore and offshore processing of structures & installations
Material Management & Recycling
Industrial Cleaning
In France, Veolia dismantles large vessels
In Bordeaux port, 90% of the materials of the former «Jeanne d'Arc », the 9,000-ton former training vessel of the French Marines, were dismantled and recycled to the benefit of several sectors: iron for steelworks, non-ferrous metals for foundries, electronic equipment and fluids via specialist treatment centers. It took 16 months to remove asbestos from the hull, and six months to cut, prepare and reuse materials and eliminate any final waste.
The former cruiser of the French Marines, the "Colbert", reached Bordeaux in June 2016, and is currently in the dismantling and recycling process.
More information