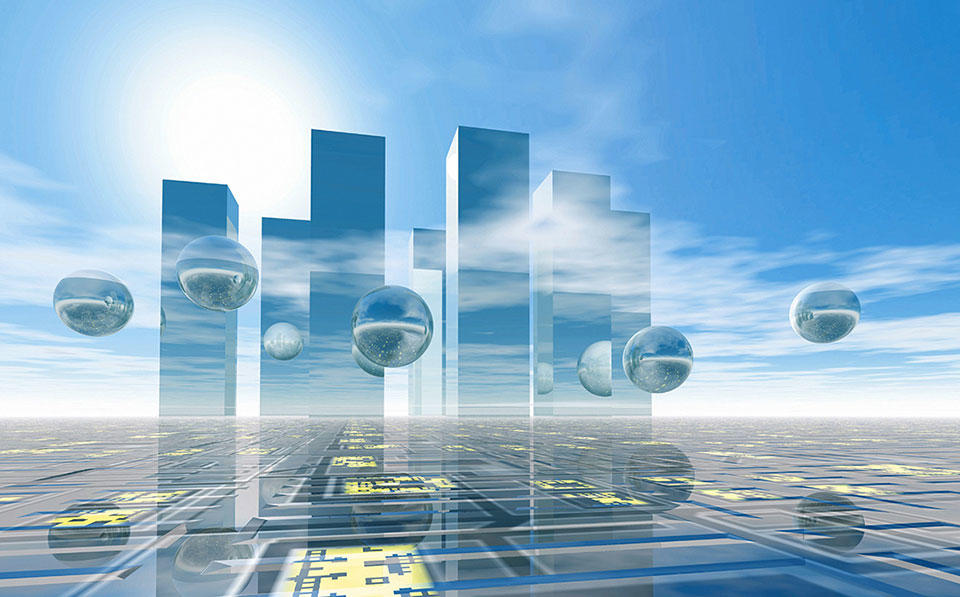 Nova Veolia specialist companies offer innovative services adapted to the expectations of their customers to help them modernize and improve the supervision of their actions. For example:  
Optimizing the planning and supervision of technical services provided in rounds (maintenance and emergencies)
Simplified and digitalized mass invoicing and collection
Smart payment
Sharing knowledge about the water cycle in an unprecedented collaborative forum
A mobile app for customers to improve how they manage their water and energy consumption and eventually control their connected house
A multichannel customer service able to handle calls 24/24 and launch targeted telephone campaigns
Benchmarking production and water treatment plants at a worldwide level.
An incubator for new businesses, Nova Veolia invests in start-ups and forms partnerships with avant-garde companies in the areas of digital technology, smart cities, energy savings, customer relations and even financial services.
 
"We are driving change in our businesses because the market has changed. It is the customers who invent uses and no longer companies that impose their standards. Changes to information systems and mobile apps are giving companies a 'shakeup' that is forcing them to find a solution leading to greater simplicity and flexibility in a context of increasingly scarce financial resources. With Nova Veolia, we hope to be in a position to create a new way of being the market leader", says Alain Franchi, President of Veolia's Water business in France. 
The innovative services offered by Nova Veolia are developed within specialist companies.
After having launched Fluks Aqua, a knowledge aggregator making it possible to search for information and answer users' everyday questions (currently 1000), Nova Veolia is launching Majikan, the first turnkey planning and optimized supervision service for multi-business field operations designed for infrastructure owners and/or managers.
This will be followed by Payboost, an efficient and innovative mass invoicing and payment service (rent, service charges, water bills, etc.).
M2Ocity, a renowned telecommunications operator specializing in the Internet of smart and connected objects, with an installed park of 1.6 million connected objects, will also integrate Nova Veolia. This subsidiary plans to develop new services outside the water business, in particular for transportation and data collection.
 
Focus on Majikan is the first digital intervention management service launched by Nova Veolia.
Majikan offers a complete range of integrated planning and supervision services for technical field operations aimed at operational efficiency. It ensures "the right operator, in the right place, at the right time" for its customers and for local authorities, housing associations, the water, energy and telecom sectors, and in general any infrastructure and network owner or manager. Majikan leverages Veolia's expertise with a multi-disciplinary team of 200 experts using the latest methods and digital tools for planning, mobility, steering, and reporting. 
More about:
> 
Nova Veolia
 (French only)
> Press release (2015/10/01) : Nova Veolia launches specialist companies to develop
innovative services and acquire new markets