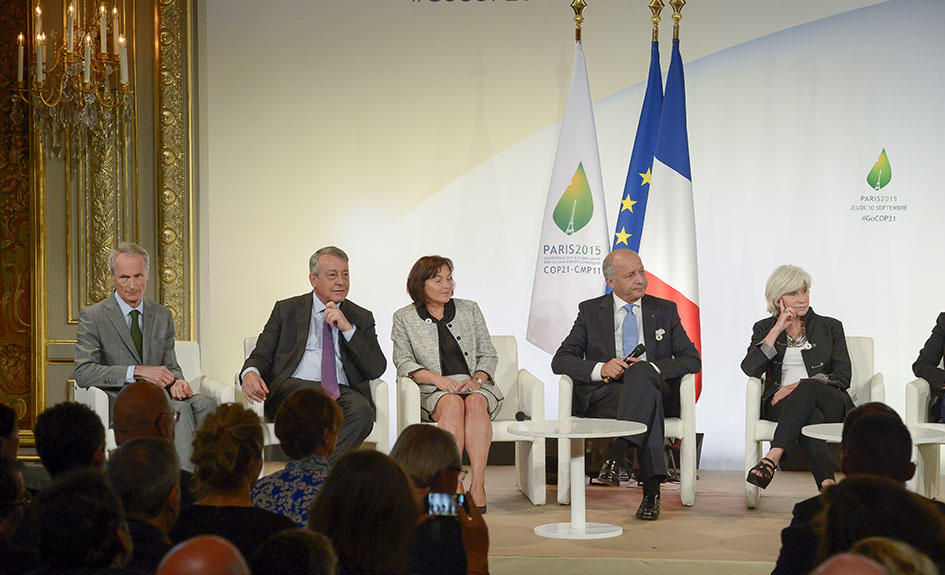 Supporting the development of the circular economy
Antoine Frérot explained how Veolia supports its customers, both public and private, in the transition to a lower carbon economy and offers them circular economy based modes of production. 
 
"This way of producing wealth, less expensive in terms of natural resources, is one of the main answers to the excessive release of CO2 emissions into the atmosphere. In practice this means producing new materials by recycling waste, water and energy, and more generally, any resources used in modern economies. It uses much less energy and therefore emits less CO2 than when extracting virgin raw materials from the environment, before using them and then throwing away in a linear economy type approach." 
Combating methane emissions
The CEO of Veolia also reiterated how urgent it is to reduce methane emissions, a greenhouse gas with a warming potential 25 times greater than carbon dioxide.
"Solutions exist for capturing methane from waste and for recovering it in the form of biogas, electricity and heat - and they produce effects rapidly. Although extensively used in developed countries, they are rarely available in emerging countries".
Putting a price on carbon
Antoine Frérot finally emphasized the need to introduce a robust, predictable and sufficiently high carbon price that will enable a deep rooted reorientation of investment and activities towards a low carbon economy.
 
"Today polluting costs nothing; cleaning up is costly. By finally applying the polluter pays principle to CO2 with a fee, as has for a long time been successfully practised for wastewater and waste, all the economic players will be encouraged to drastically and quickly reduce their CO2 emissions. And that will release the resources needed to finance the transition to a low carbon economy," concluded Antoine Frérot.
 
Veolia committed to the climate
On April 17th Antoine Frérot signed the call for leaders committed to the climate along with 43 CEOs of large international groups. On April 22nd, Veolia published its 9 commitments to sustainable development, the first two relating to major environmental issues: "Sustainably manage natural resources by supporting circular economy" and "Contribute to combating climate change." And on May 21st, at the UNESCO Business & Climate Summit, Veolia responded to the call made by the Secretary-General of the United Nations, Ban Ki-Moon, to the private sector to play an active role in climate issues.
> More about Veolia's position on the climate