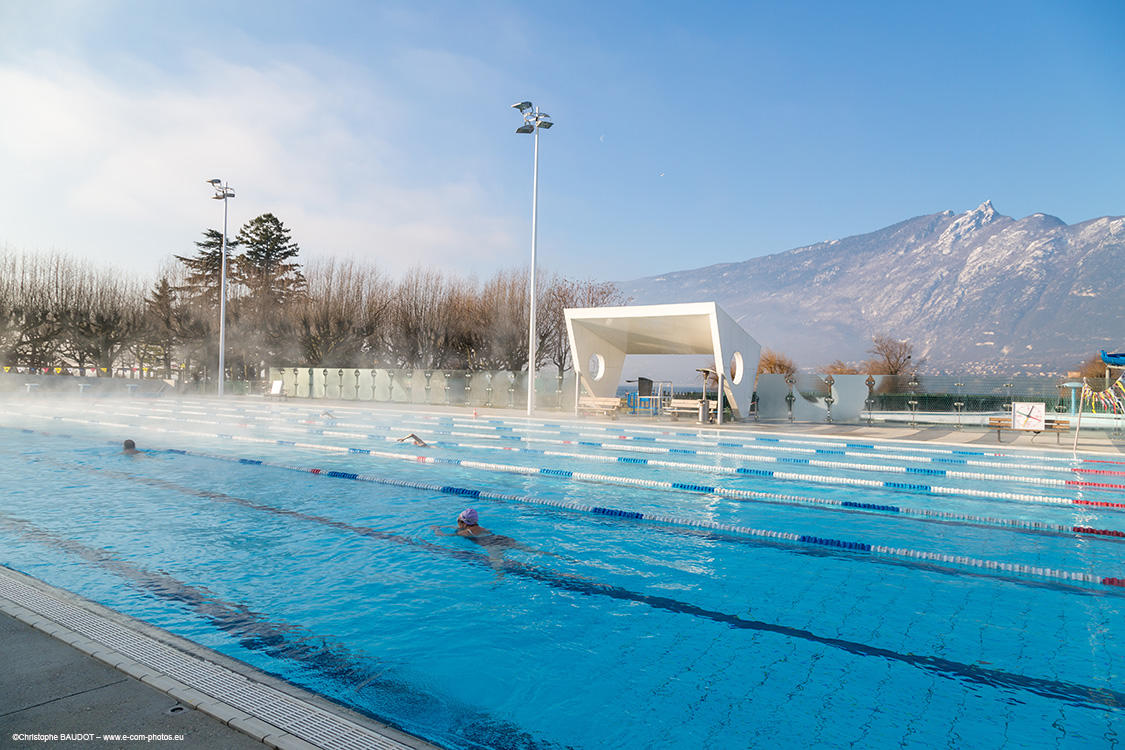 The Communauté d'Agglomeration Grand Lac chose Veolia's Energido energy recovery solution for heating the Aqualac aquatic center. The process takes the heat from the wastewater treated by the Aix-les-Bains wastewater plant and recycles it to produce renewable energy. A heat pump recovers the calories that would otherwise be lost and uses them to heat the aquatic center's five pools including an outdoor Olympic pool that is open all year round. The new Energido unit covers more than 90% of the complex's heating needs.
"The energy needs of aquatic centers are particularly high. As part of the complete restructuring of the center, it seemed sensible to seek a both cheaper and more environmentally friendly alternative. The project received financial support from Adème and the water agency," explains Dominique Dord, president of Grand Lac.
"The fruit of Veolia's Research and Innovation, Energido today achieved another success in Aix-les-Bains. Our ambition is to deploy the solution wherever the opportunity arises," announced Alain Franchi, CEO Water for Veolia in France. "Energido offers very practical benefits in terms of reducing greenhouse gas emissions, and in this respect helps the territories combat climate change.".
Energido is one of circular economy solutions developed by Veolia for aquatic centers, eco-districts and shopping centers. It helps reduce CO2 emissions by replacing fossil fuels with renewable energy.
 
Energido solutions in France: 
Aquatic centers:: the Cercle des Nageurs de Marseille club, where high-level athletes train, saves 1,100 MWh / year in fossil fuels and avoids the emission of 220 tons of CO2 eq / year.In Arras, the Aquarena aquatic center (4000 m2) saves 1000 MWh / year in fossil fuels and avoids the emission of 194 tons of CO2 eq / year. 
Eco-district:Eco-district: The Cap Azur eco-district in Roquebrune-Cap-Martin (20,000 m2, 300 homes) covers 100% of domestic hot water, heating and air conditioning requirements using Energido - a reduction in emissions of around 158 metric tons of CO2 eq / year.
 
More about
> Energido
> Adding a value to waste water
Date of publication: 12 November 2015