> How would you describe the water challenge in Niger? 
Niger has one of the world's fastest-growing populations and urban density in the capital, Niamey, is putting a strain on already limited water resources. The problem is compounded by the poor quality of water in the Niger River, which requires advanced treatment solutions.
As a result, Veolia has brought its full range of expertise to bear in Niger in a race against the clock to develop access to water, which is the division's number-one priority in the country.
> What have been Veolia's main initiatives and the results achieved?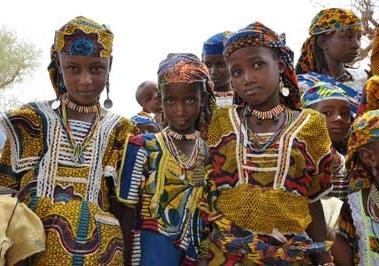 Veolia has been operating in Niger since 2001
through its subsidiary SEEN, which is responsible for producing and distributing clean water in the country's urban and semi-urban centers, representing
54 towns and villages
nationwide. The main focus has been on developing and transferring skills and expertise while deploying state-of-the-art solutions.
To this end, we have based much of our approach on a partnership with Campus Veolia Sud-Ouest. We have also introduced creative information campaigns designed to raise awareness among neighborhood leaders, women and younger people. We rely on pictures to get the message across since fewer than 30% of the country's population are able to read and write.
"Tap-water quality, customer service and SEEN operating practices in Niger—which is one of the world's poorest nations—are now on a par with other Veolia operations around the globe."
> The network has been extended by more than 2,000 km, including 58,000 subsidized connections. What do these figures mean?​
Since 2001, nearly 1.5 million more people in Niger have been given access to water, either through a direct individual connection or through a standpipe, which is a sort of communal supply provided via a water fountain.
Dozens—or even hundreds—of kilometers of pipes are laid every year to supply water to new city districts and connect more and more people to the network.
Water production has doubled to meet ever-growing demand. In 2013, Niger met the Millennium Development Goals for water access in the country's cities.
> What are your targets for the years ahead?
We must pursue our drive to maintain this level of service quality and continue to improve access to water.
It's an ongoing challenge that requires unwavering determination on the part of SEEN's 620 employees.
We are also working to apply Veolia's expertise to the other challenges facing African cities: namely urban cleaning and wastewater.
Access to water
number-one priority
58,000
subsidized connections
Water production
has doubled