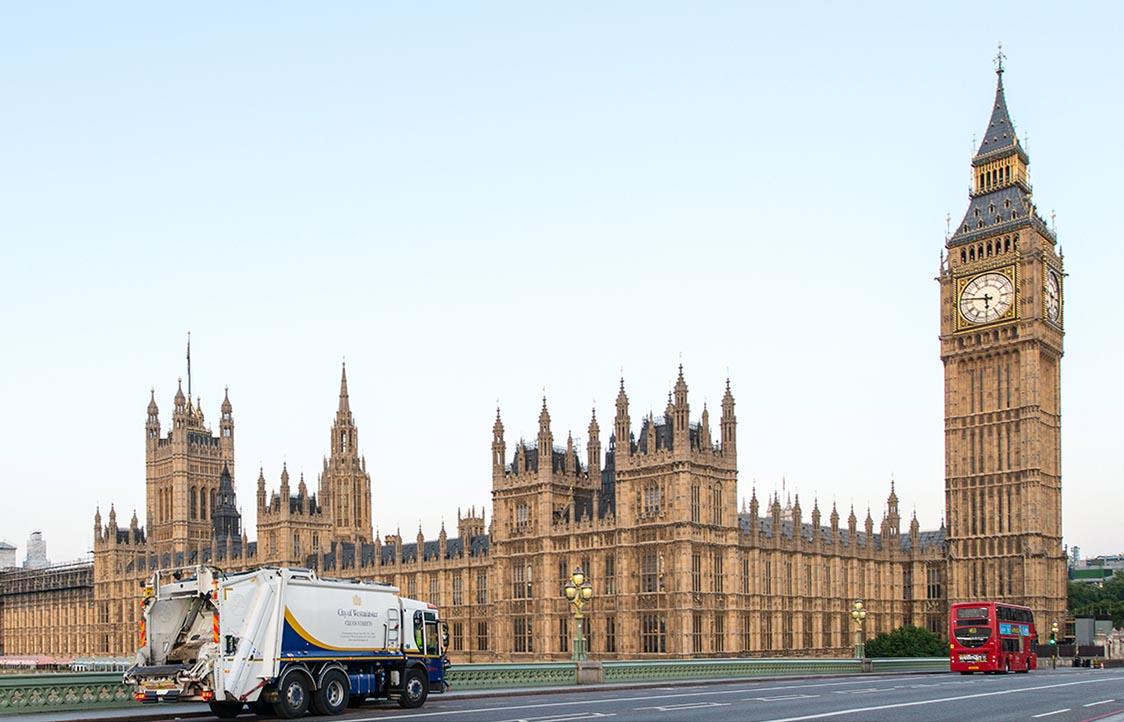 In London, Veolia already provides services including recycling, street cleaning, waste management and maintenance services for thirteen districts including the City of Westminster.
The Group strengthens its presence in this district, where it will now be responsible for sorting, processing and recycling various types of household and industrial materials – dry and mixed waste, food waste, bulky waste, and finally, street sweepings.
Dry and mixed recyclable waste will be treated in the London Borough of  Southwark plant [1]., where they will be sorted and separated for recovery
Food waste will be treated in partnership with Biogen in its Anaerobic Digestion facility in Baldock, Hertfordshire, where it will be transformed into renewable energy and fertilizer. Residual waste will be recovered for energy in south-east London, providing power to the National Grid and heating and hot water for local homes
Bulky waste will be treated in Veolia's Greenwich plant
​​Finally, street sweepings will be recycled via Veolia's specialist facility in Rainham  .
Estelle Brachlianoff, Senior Executive Vice President for Veolia UK and Ireland said: "We are delighted to extend our partnership with Westminster City Council. We have the capability to provide innovative solutions that allow us to transform the materials we handle into valuable resources . We look forward to continuing to support Westminster City Council and its residents along their journey towards a more sustainable future."
Councillor Melvyn Caplan, Cabinet Member for City Management said: "Westminster is a particularly challenging environment for delivering sustainable waste management. We look forward to working with Veolia and further developing our partnership and maximising the recycling and recovery of wastes collected."
En savoir plus: 
> London transforms its waste into energy with Veolia 
> Veolia's waste management expertise 
> Watch the films about waste sorting and recycling , and landfilling waste and biogas recovery  by Veolia
> Press release: United Kingdom – Municipal Waste. London – Paris, 26 July 2016
---
[1]
Opened in 2012, this ultramodern waste treatment plant has a sorting and materials recycling center, a mechanical-biological treatment unit for organic waste and an incinerator.