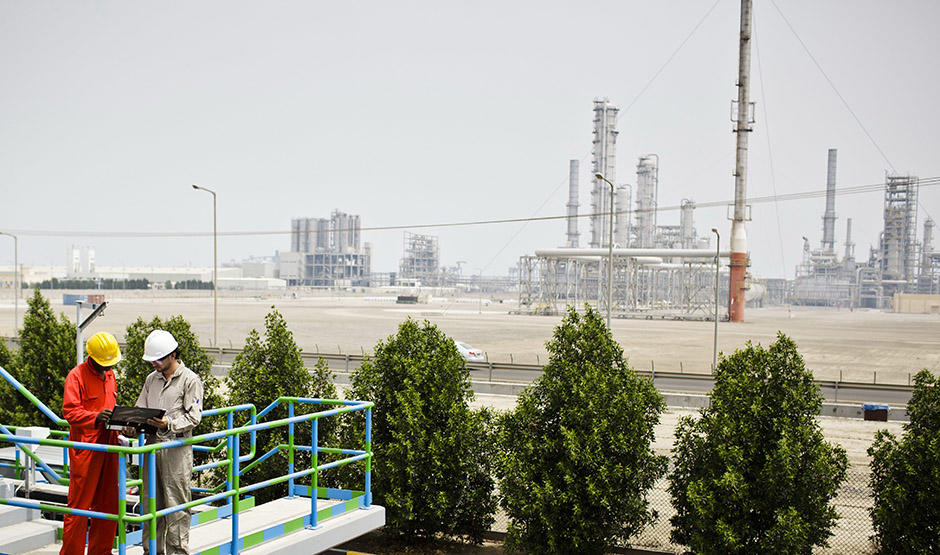 Located in the southwest of the Kingdom of Saudi Arabia, the Jazan complex will be capable of handling 400,000 barrels / day of heavy and medium crude oil as soon as it is commissioned in 2017. The wastewater treatment plant designed and delivered by Veolia will provide biological treatment (1,000 m3 / h), oily water treatment, and metal removal (550 m3 / h) for the complex power plant, with a capacity of 4,000 MW.
The Group will use several of its advanced patented technologies in these treatments.
 
"Veolia is privileged to have a long-standing relationship with Saudi Aramco, built on our strong local presence and technological excellence. We are very happy to have been chosen by and to collaborate with Tecnicas Reunidas on this major project which will help meet the Kingdom's energy demand and also export high-value fuels to international markets," said Vincent Caillaud, CEO of Veolia Water Technologies Oil & Gas.
Veolia has been present in Saudi Arabia for more than 30 years
Present in Saudi Arabia for over 30 years, Veolia manages missions related not only to city water management, but also to waste and cooling urban network services. In 2008 in particular, the Group won a contract with the National Water Company (NWC) for improving the overall performance of the water and wastewater services for nearly 6 million people in the Saudi capital, Riyadh.
Veolia also collaborates with many industrial customers in the country's oil, gas, and mining sector. For example, the Group designed a desalination plant which supplies the Sadara petrochemical complex built by Dow Chemical and Saudi Aramco in Jubail City.
Veolia has also built the desalination plants for cities such as Al Khobar and Jubail. The one in Jubail City, one of the largest and most efficient desalination plants in the world (800,000 m3 per day), uses the multiple effect distillation (MED) process, which consumes three times less energy than rival processes.   
 
More 
> Water and wastewater treatment
> Veolia's Water management expertise
> How and why, at a glance: "Services for the oil and gas industry", Veolia
> Press release: Middle East – Oil & Gas. Paris, France - 28 November, 2016