Veolia innovates for more connected towns and cities with three new apps: Urban Board for elected representatives, Urban Pulse for citizens and Urban Hypervision Systems for managers of urban services. These digital apps improve the performance of cities while also making them more inclusive and contributing to improved quality of life for their residents. As the leader of the Internet of Things in France with more than 1.8 million connected objects, Veolia is at the cutting edge of connected data management. 
Managing water and energy resources, tracking health and safety indicators of their citizens, providing residents with simpler and more personalized public services, and immediate access to information: all cities are facing new challenges. Veolia is working with them as they embark on their digital transformation. The benefits include improved comfort for citizens and making the region more attractive.
"Digital technology is making the 'smart city' more inclusive, improving its citizens' comfort, solving problems more efficiently and making the most of the economic development opportunities it brings," explains Laurent Auguste, Veolia Senior Executive Vice President Innovation and Markets. 
Contribute to elected representatives' decision-making
Urban Board: dashboard for the smart city
Urban Board is the first tool that enables elected representatives to develop a vision of the smart city by combining technical and social indicators. Urban Board links the performance of urban services with citizens' perceptions in four main areas: mobility, safety, cleanliness and the environment. For example, it provides real-time reports on air quality or traffic congestion. Urban Board compiles technical data with an analysis of posts and comments on social media in order to identify citizens' perceptions. How these perceptions change – positively or negatively – allows elected representatives to adopt a more targeted approach to the performance of their city's technical infrastructure. Urban Board also suggests potential improvements.
Making citizens' lives easier
Urban Pulse, a complete, real-time guide to the city
With the Urban Pulse app, citizens have access in real time to free information about their city on their smartphone. They can check out services, such as car rental, shared parking spaces and car sharing; they can move around more efficiently with journey planners using all modes of transportation and timetables updated in real time, and get air quality information that may influence what mode of transportation they use; they can find useful addresses, like waste recycling centers, thrift stores, cinemas, etc. They can also use the app's GPS function to meet up with friends more easily. Urban Pulse enables residents to contribute directly to maintaining the quality of life in their city by posting on the site. For example, they can report incidents, bad odors, etc.
Urban Pulse is the most complete app available for city dwellers. It combines comprehensive information about the city, from transportation to shops, from events to community groups. It is the first app to include environmental and circular economy indicators to help citizens choose activities and the services they use every day.  
Find out more about Urban Pulse: https://www.youtube.com/watch?v=WkZ-4xUaelc
Download the app: www.urbanpulse.fr/goFolder.do?p=menu_964a1c0e4b9b86f1&f=7681540c84dc1a07
Assisting managers of urban services
Urban Hypervision, the management system for essential services
This app provides smart and predictive management of services using a hypervisor system that amasses information in real time, sensors, warning systems, smart operational forecasting and work orders. Operations become more efficient, less costly and more transparent for managers of urban services.
A concrete example is Smart Water Box, the Urban Hypervision app for water services. This platform processes data about drinking water and wastewater services in order to improve performance, service quality, crisis management and technical information. It amasses data from infrastructure and external sources, such as weather forecasts, to automate alarms and thresholds, manage predictive maintenance and work on the network, and inform residents in real time. It can also be used to manage other urban services, such as district heating networks.
These three tools incorporate the most advanced digital technology: sensors, Internet of Things, big data, data security and validation, network modeling and predictive analysis.  
With these three new apps, Veolia is continuing to innovate for smart cities. As the leader of the Internet of Things in France with more than 1.8 million connected objects, Veolia is uniquely placed to develop digital tools to serve all stakeholders in the city. By developing its expertise in connected data analysis to help local authorities with their decision-making and make city-dwellers day-to-day lives easier, Veolia is paving the way with these three new apps to potential new developments in the smart city market.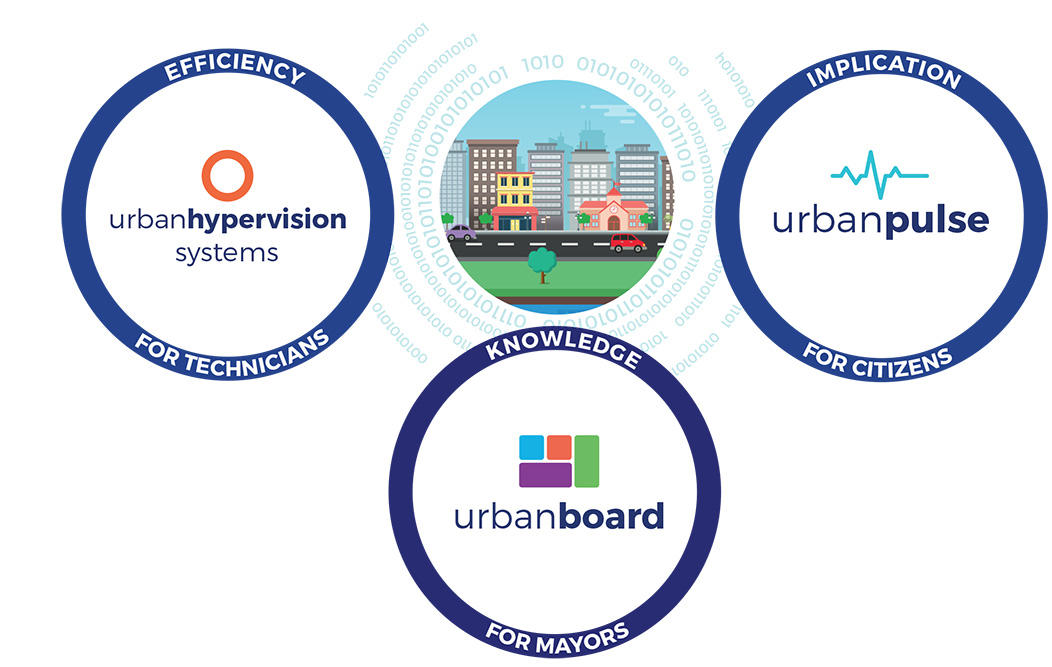 ...
Veolia
group is the global leader in optimized resource management. With over 174 000 employees worldwide, the Group designs and provides water, waste and energy management solutions that contribute to the sustainable development of communities and industries. Through its three complementary business activities, Veolia helps to develop access to resources, preserve available resources, and to replenish them.
In 2015, the Veolia group supplied 100 million people with drinking water and 63 million people with wastewater service, produced 63 million megawatt hours of energy and converted 42.9 million metric tons of waste into new materials and energy. Veolia Environnement
(listed on Paris Euronext: VIE)
recorded consolidated revenue of €25 billion in 2015.
www.veolia.com
Contacts
---
Veolia Group Media Relations
Laurent Obadia - Sandrine Guendoul
Stéphane Galfré - Marie Bouvet
Tél. : + 33 1 71 75 17 50
[email protected]
Analysts and Investor Relations 
Ronald Wasylec - Ariane de Lamaze
Tél. : + 33 1 71 75 12 23 / 06 00
Terri Anne Powers (Etats-Unis)
Tél. : + 1 312 552 2890